East China's Jiangsu province is making every effort to create a first-class business environment so as to continuously stimulate the vitality of market entities in the improvement of government services.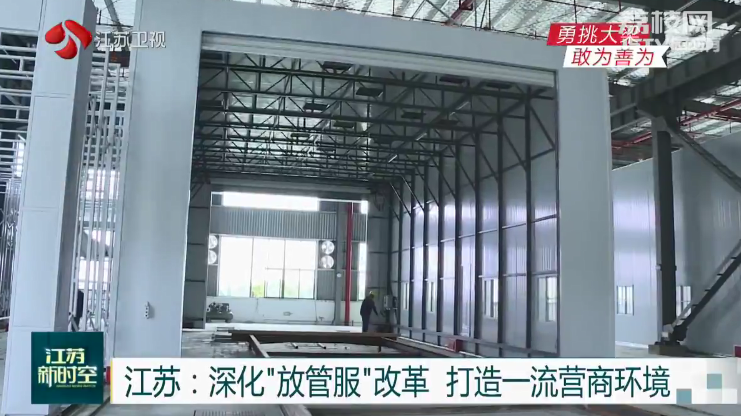 The 15-million-yuan Green Island project in Xinghua's Wooden Boat Industrial Park has entered the stage of equipment installation.
Upon its official operation, the project will effectively solve the waste gas collection and treatment of 24 shipbuilding enterprises in the park.
It took only 1 working day for the Green Island project to obtain the land use approval and the construction work permit.
In order to further improve the level of government services, Xinghua has made public the mobile phone numbers of secretary and the mayor, and established an agency to coordinate the application of all licensing matters.
Xinghua has also actively built a "one-stop" business establishment network covering 26 townships and streets, reducing the processing time from 3 working days to 0.5 working days.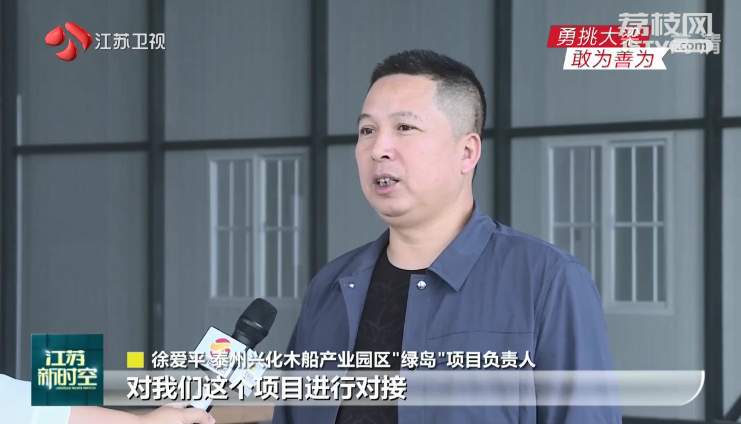 Xu Aiping, Xinghua's Wooden Boat Industrial Park Project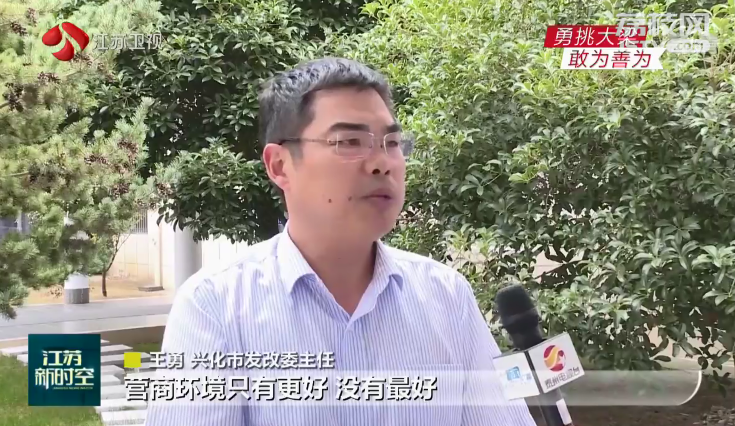 Wang Yong, Director of Xinghua Development and Reform Commission
Taizhou will implement the "dual acceptance" mechanism for administrative approval items, implement the "overtime default system", and strive to reduce the approval process by 50%, the submitted materials by 50%, and the approval time limit by 60% compared with the legal time limit, and promote the transformation of services from "government-centered" to "enterprise as the core".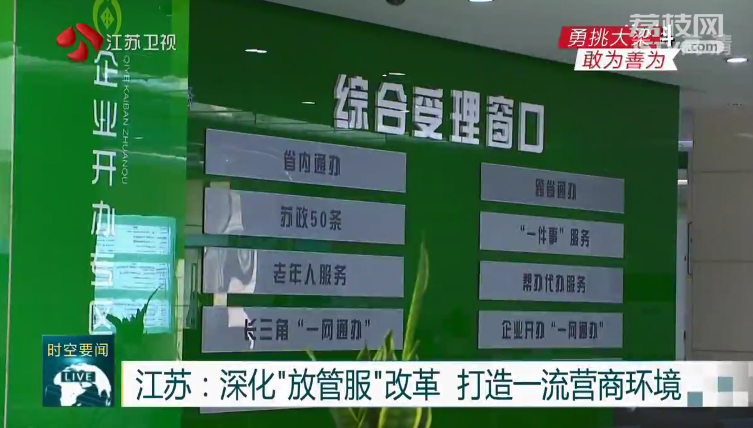 Since the beginning of this year, Jiangsu has issued an action plan to optimize the business environment, encouraging local governments to make greater efforts to streamline administration and delegate power, and promote more online administration of government services.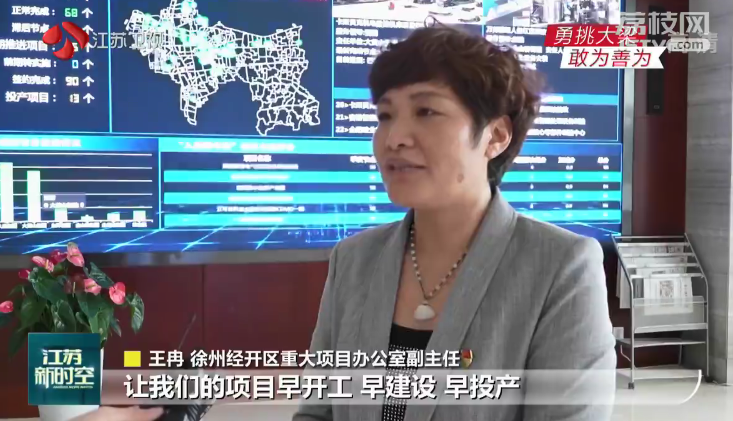 Wang Ran, Deputy Director of the Major Project Office of Xuzhou Economic and Technological Development Zone
Up to now, Jiangsu has cancelled a total of 1,344 items of administrative powers, the provincial government departments have streamlined 76% of the intermediary service items for administrative approval, and 92.5% of the approval service items can be handled online.
Jiangsu registered a total of 13.856 million market entities. High-quality, efficient and convenient government services are helping Jiangsu to build the world's most attractive and competitive investment destination.