East China's Jiangsu province has stepped up the construction of major investment projects and ensured their smooth progress through every possible effort so as to fulfill goals for high quality development. JSBC has the story.
The construction of the 800-meter-long main line in the Jiangsu section of the expressway from Changzhou Liyang to Anhui Ningde was completed on Monday.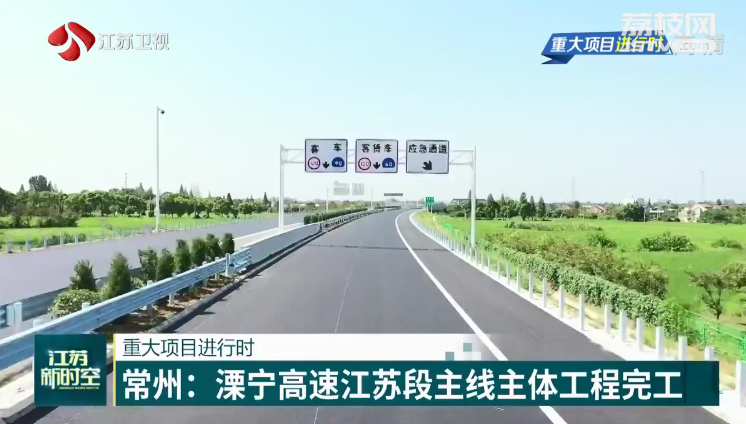 The 23.7-kilometer Jiangsu section of Liyang-Ningde Expressway starts from Xinchang hub and ends at the border of Anhui province. When completed, the project will fill the gap of no direct expressway between Changzhou and Anhui, and shorten the journey between the two places by half an hour.
With the laying of the first pair of long rails, the Nantong Shugang Railway Project has entered the track laying stage across the entire line.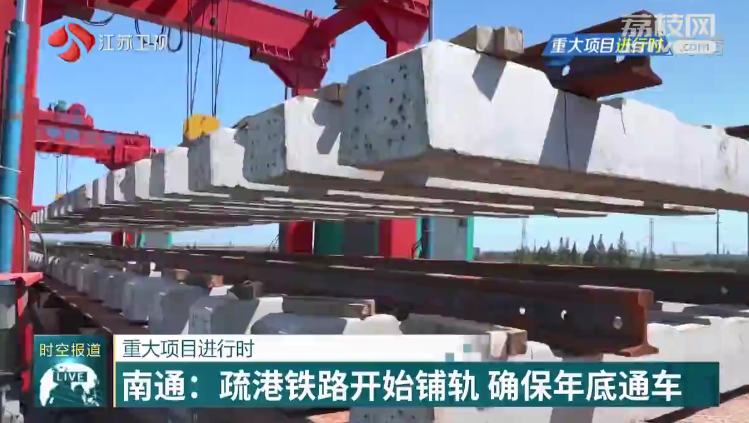 In order to promote the track laying construction at full speed, the engineering project department decided to change the manual track laying to mechanical track laying, which greatly improved the work efficiency.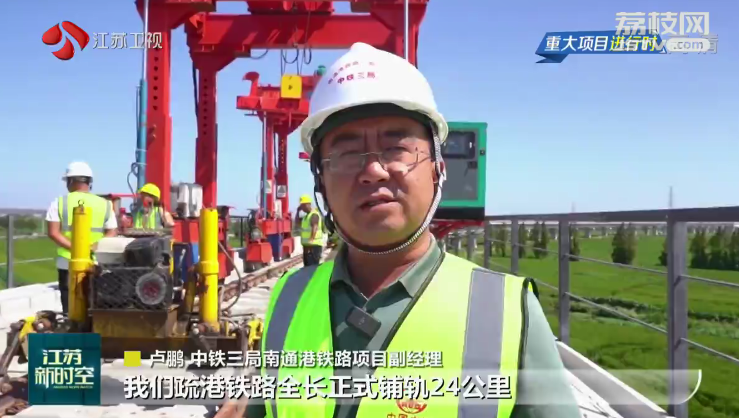 Lu Peng, Deputy Manager of Nantong Port Railway Project of China Railway Third Bureau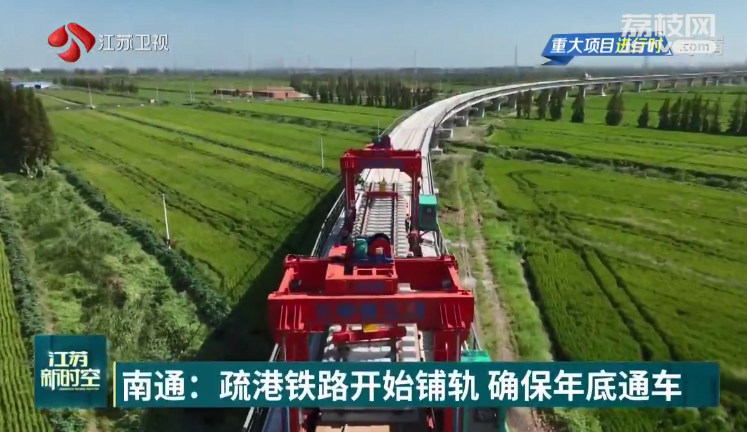 The Shugang Railway will accelerate the construction and improvement of the Nantong Tongzhou Bay collection and distribution system, which is of great significance to promoting the high-quality economic and social development of Nantong.