The city of Changzhou in east China's Jiangsu province has made unremitting efforts to tackle environmental pollution for green development by turning wastes into useful resources under the province's 263 action plan.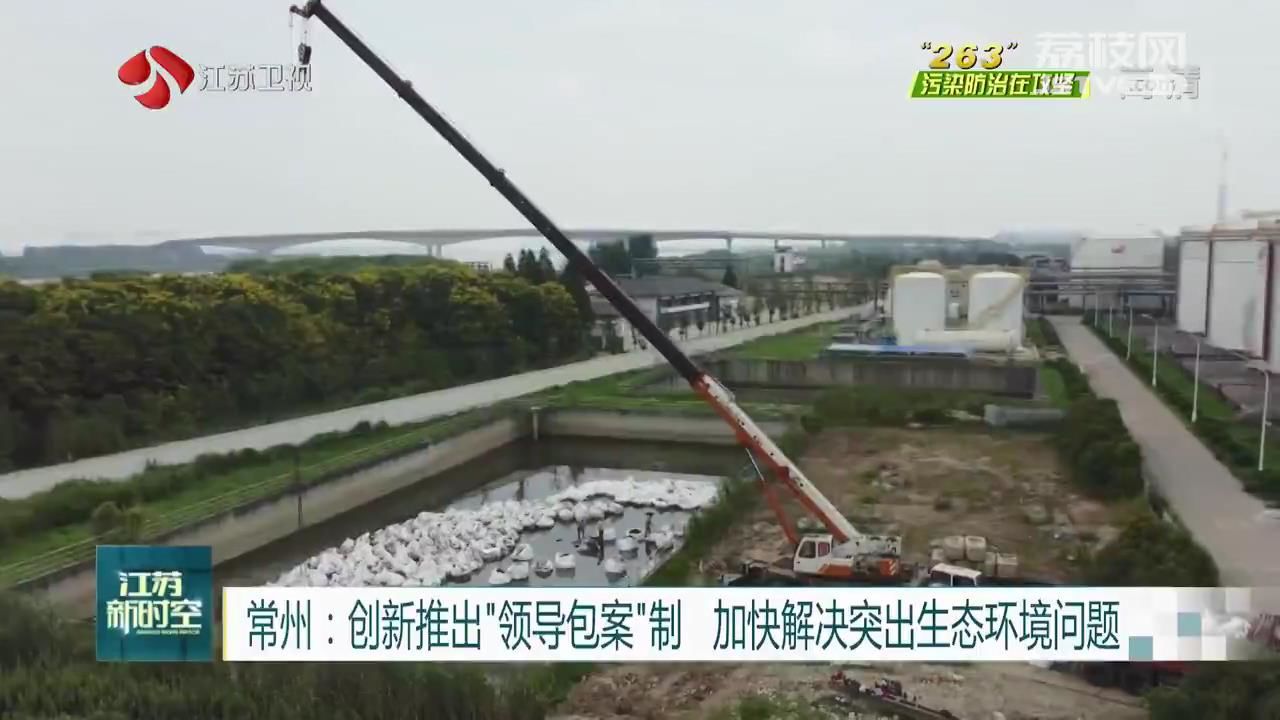 Early in the morning, workers in the Changzhou Binjiang Economic Development Zone were seen filling bags with the mud-water mixture in the pond. The crane then loads the packed solid waste onto a special vehicle and sends it to a professional enterprise for disposal.
Wu Wanggen, Director of the Chemical Industry Management Bureau, Changzhou Binjiang Economic Development Zone Administration.
Starting with the preparation of the plan.we found that there was a problem,For example, in the process of handling solid waste transfer procedures.
we need to coordinate multiple departments which means we need a general dispatch or general coordination.
In July, Changzhou started to implement the leadership supervision system to strengthen the handling and treatment of the pollution problems in an efficient and effective way.
Leading officials from Xinbei district intervened in the wastewater disposal by convening on-site meetings and specify tasks for further regulations. The project is solved in 40 days while it would have demanded half a year.
Shan Zhengzhong, Deputy Director of Changzhou Binjiang Economic Development Zone Administration.
We did not expect that the leadership supervision system could help us effectively solve the hidden dangers of the ecological environment in the park in such a short period of time
Zhou Jirong, deputy head of the office for pollution control, Xinbei district.

The leadership supervision system has helped us to strengthen the fight against pollution In the next step, we will highlight 19 environmental problems in the district to seek satisfactory resolution through the leadership supervision system.
In late 2016, Jiangsu launched the 263 Action Plan, a key initiative to fight against environmental pollution, which includes subthemes like coal consumption reduction, the reduction of backward production capacity, hazardous waste governance and VOC governance.
The 263 Action Plan should be used as an important starting point for the implementation of the central government's requirements for the deployment of ecological environmental protection and the promotion of ecological and environmental protection in the province.