Cultural and sports sites in Nanjing and Yangzhou have regained vitality, as is evidenced by the growing number of visitors during the weekend, the first of its kind after the province is classified as low-risk areas.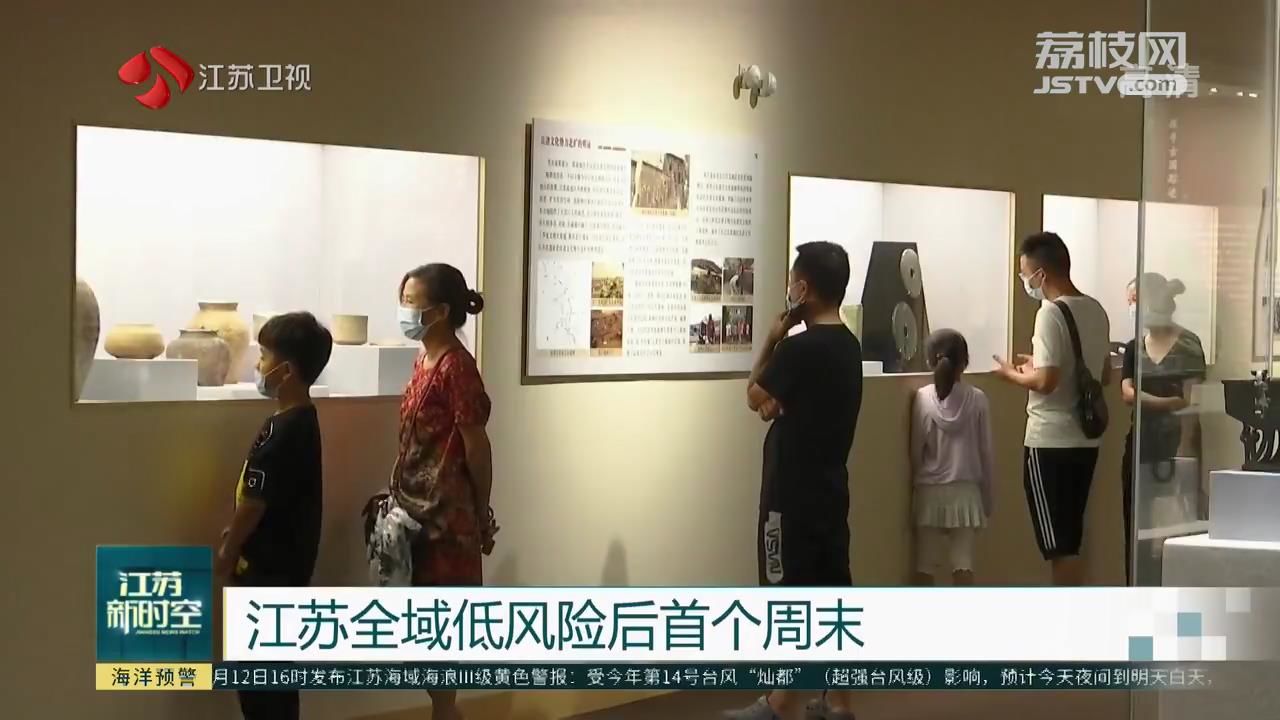 Museums in Nanjing have resumed opening since July 10 under the real-name reservation system. The Museum of Nanjing has capped the flow of visitors at 8000 per day. The visitors are required to wear masks and take temperatures before gaining entry.

Yue Liang, head of the natatorium of the Nanjing Olympic Sports Center.We have capped the daily visitor flow at 50% of the maximum capacity.We have also disinfected the swimming pool after each use.

Scenic areas in Jiangsu also ushered in a growing number of visitors on the first weekend after the province beat the virus.

A resident surnamed Hua was seen taking his grandchild take a walk in the Slender West Lake Park.

Scenic areas in Jurong, Changshu, Suqian and Huai'an witnessed a large flow of visitors during the weekend.

Xiao Qin, General Manager of Journey to the West Amusement Park in Huai'an .Our staff will immediately disinfect all the amusement equipment so as to ensure tourists a better environment.