Major construction projects across Jiangsu are in full swing to boost new energy of the development of Jiangsu.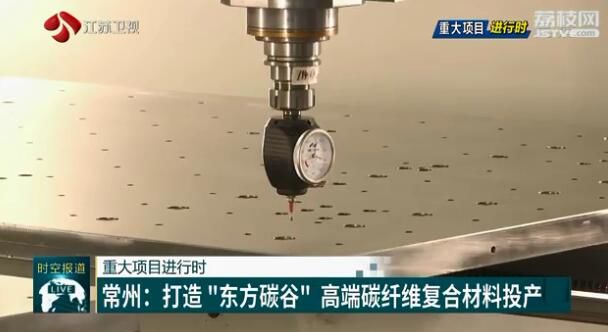 The R&D center of Changzhou Antai Carbon Fiber Composite Materials, with a total investment of 1.5 billion yuan, is a major provincial project in 2020. The project will be completed in September this year. At present, the first phase of production is mainly aircraft grade carbon fiber composite structural parts. These structures, with their high strength, light weight and corrosion resistance, becomes the second Airbus supplier in China after AVIC. In addition, a Sino-German joint engineering and technology center for carbon fiber materials and a testing laboratory for composite materials have been built.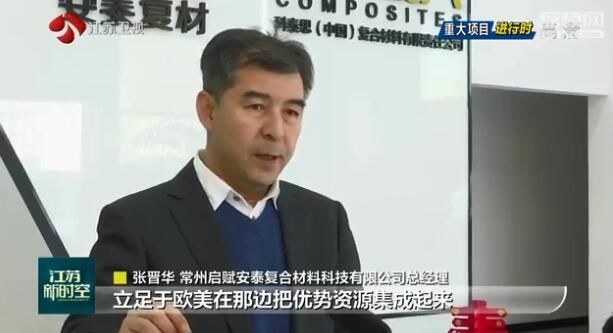 Zhan Jinhua, General Manager, Changzhou Qifu'antai Composite Material
We'll finish constructing our R&D center in Germany
at the end of this year
integrate our best resources in Europe and US
to research and innovation for Chinese market and our business
and introduce cutting-edge technologies from abroad
Waterborne microfiber is the most advanced synthetic leather so far. As a key project of Jiangsu in 2020, the manufacturing site of waterborne microfiber in Xinyi, Xuzhou remained busy during the Spring Festival holiday. The site covers an area of 3600 mu with a planned total investment of 11 billion yuan, producing airborne microfiber for automobile inner decoration, medical materials as well as civil and military products. The site started a beta operation in November 2020, and has been officially put into use as the first in China after 2 months of testing.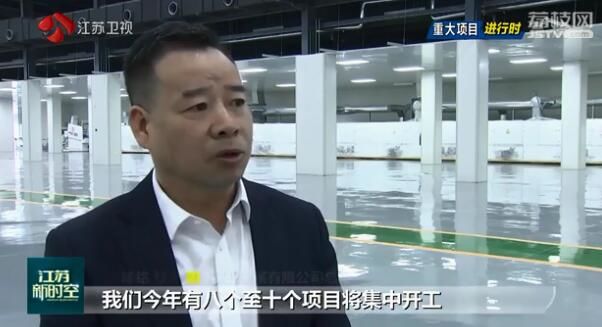 Chen Ming, General Manager of Wende Industrial Co., Ltd.
There are 8 to 10 projects in line this year
including production lines for
polyurethane, functional color master batch and non-woven fabrics
About 4 billion yuan will be invested this year