Under the national scheme, COVID-19 vaccination has been started in a number of regions in China. Let's take a look.
9 key groups received the vaccine in Anzhou District, Mianyang, Sichuan Province, in accordance with China's vaccination plans. Sticking to strict vaccination procedure and protocols, the medical staff inquires the receiver's health conditions before giving the dose.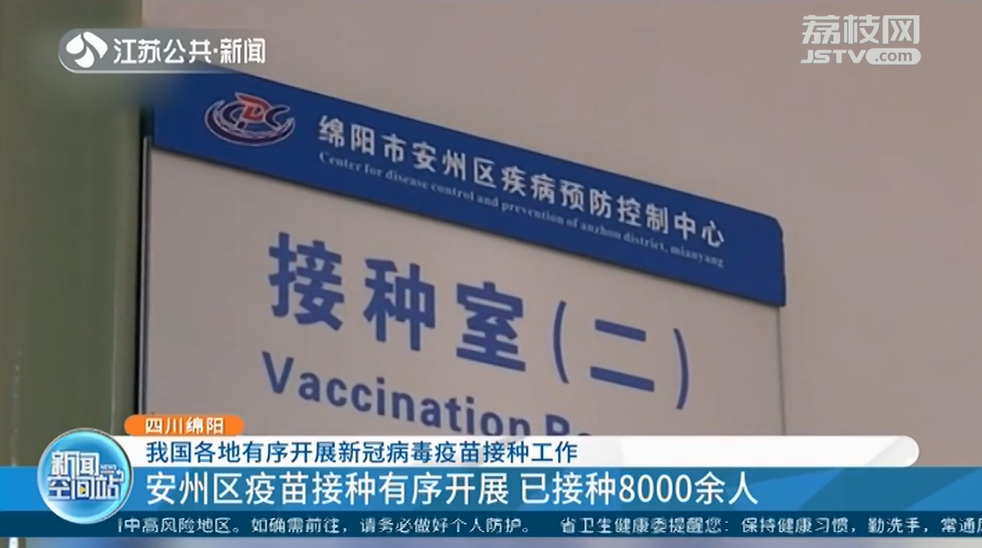 5 vaccination sites were set up in the district and each divided into four areas for registration, vaccination, observation and side-effect response. So far, over 8000 people have received the vaccine in Anzhou.
After the launch of vaccination in Beichuan, Sichuan Province on Jan. 6, the campaign went on with order. All receivers need to go through preliminary inspection before vaccination. It's been reported that 3 vaccination sites were launched in the city, prioritizing the first batch of 9 key groups including workers related to imported cold chain products, transportation practitioners, medical workers and community workers.
On the afternoon of Feb. 21, chartered buses are taking residents to COVID-19 vaccination sites in Jiu'gong Town, Daxing District, Beijing. 21 counters were prepared in two vaccination areas, providing 3 to 4 thousand doses per day. In Yinghai, another town in Daxing, the vaccination site was set inside a soccer theme park and adopted a registration policy based on community, winning efficiency for the procedure.
So far, the vaccination has been comprehensively initiated in 34 sites across Suqian City, Jiangsu Province. As of Feb. 19, a total of 100 thousand doses have been given in the city and the number is still increasing. The vaccination started on Dec. 22 of 2020 in Suqian, and selected medical staff were trained and assigned with the task to ensure the efficiency and safety of the city's vaccination.