The provincial members of the Chinese People's Political Consultative Conference have contributed to the province's social and economic development and the construction of a well-off society in an all-round way by performing their duties in a down-to-earth approach.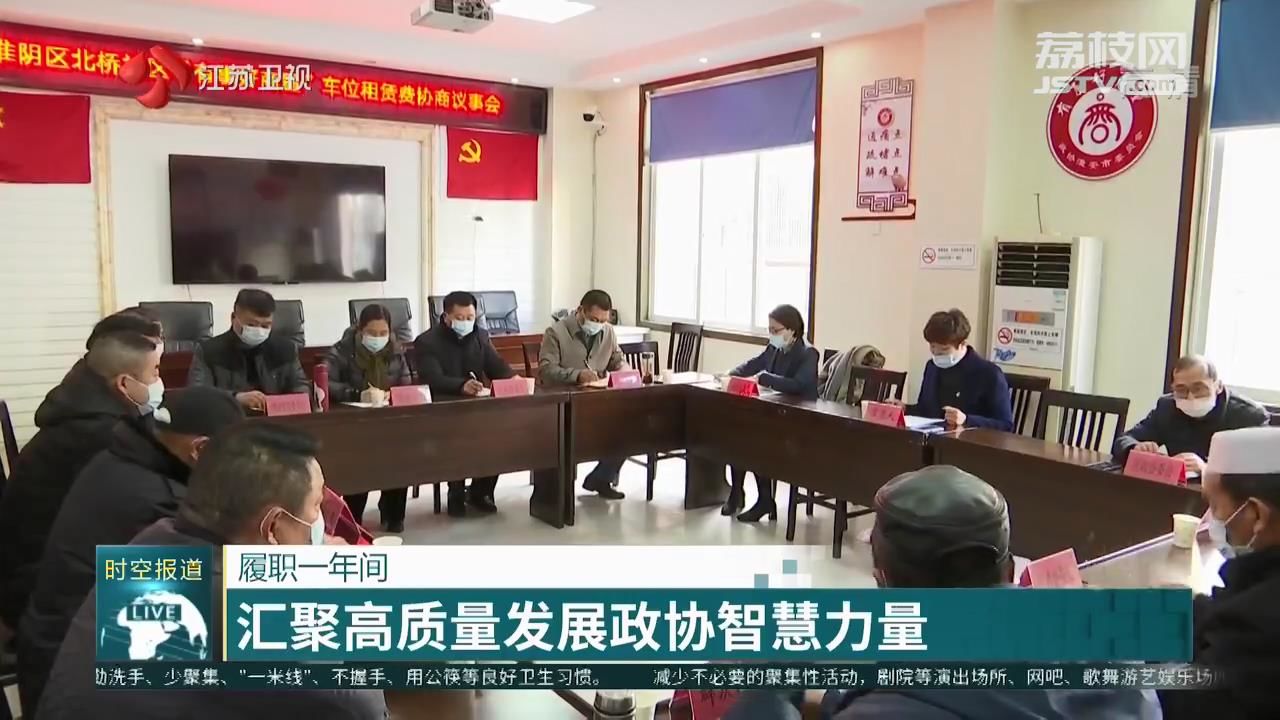 The disorderly parking of vehicles in the Huai'an Chengzhong Garden Community has caused poor traffic and annoyed residents.
Recently, Zhang Yiru, a member of the Huai'an CPPCC, was invited to participate in an orderly parking consultation meeting organized by the North Bridge community.
She combed through the "Civil Code", studied relevant clauses, conducted field trip survey, and made suggestions based on opinions from multiple parties. She hoped that the relevant departments would urge the community property to ease the disorderly management of vehicles.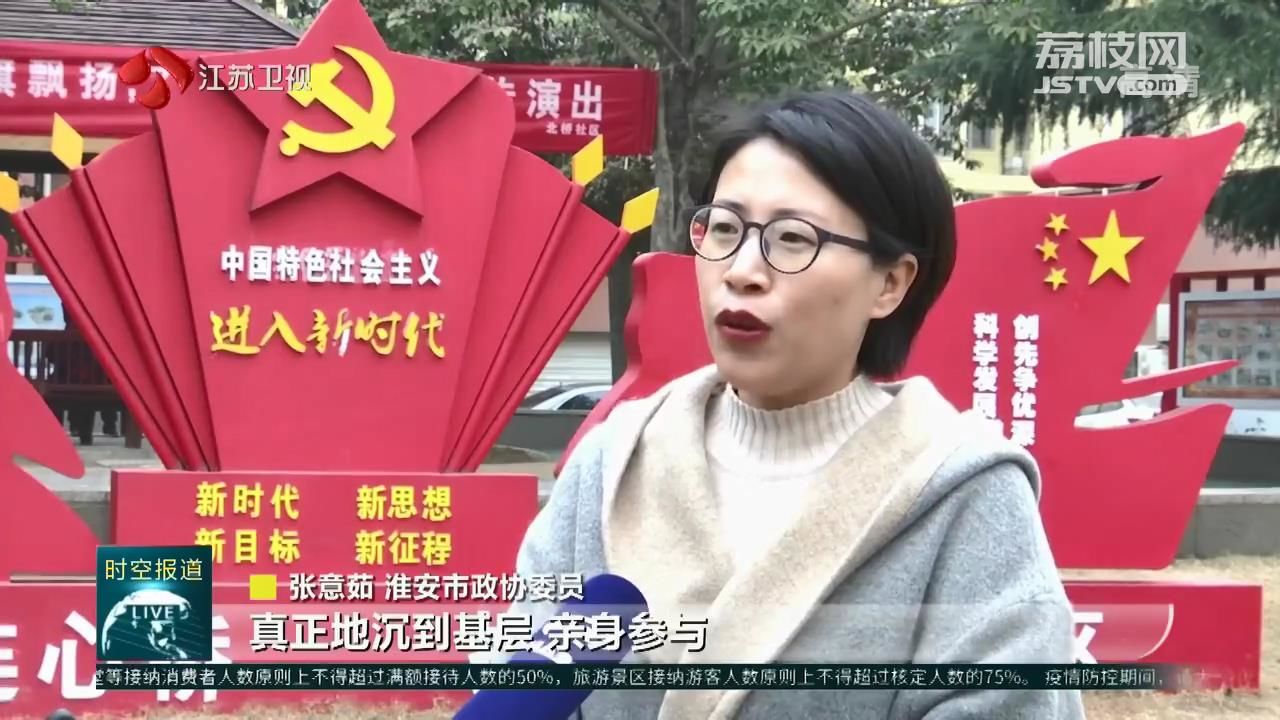 Zhang Yiru, Member of the Huai'an CPPCC
We hope everyone can sit down
and solve this problem thoroughly
As a member of the CPPCC
it is important to be able
to truly visit the grassroots community
through this platform
by getting involved
and getting closer and closer to the people
Huai'an is not alone. More and more places in the province are relying on the negotiation platform to organize CPPCC members at all levels to conduct consultations at the grassroots level to help solve practical problems.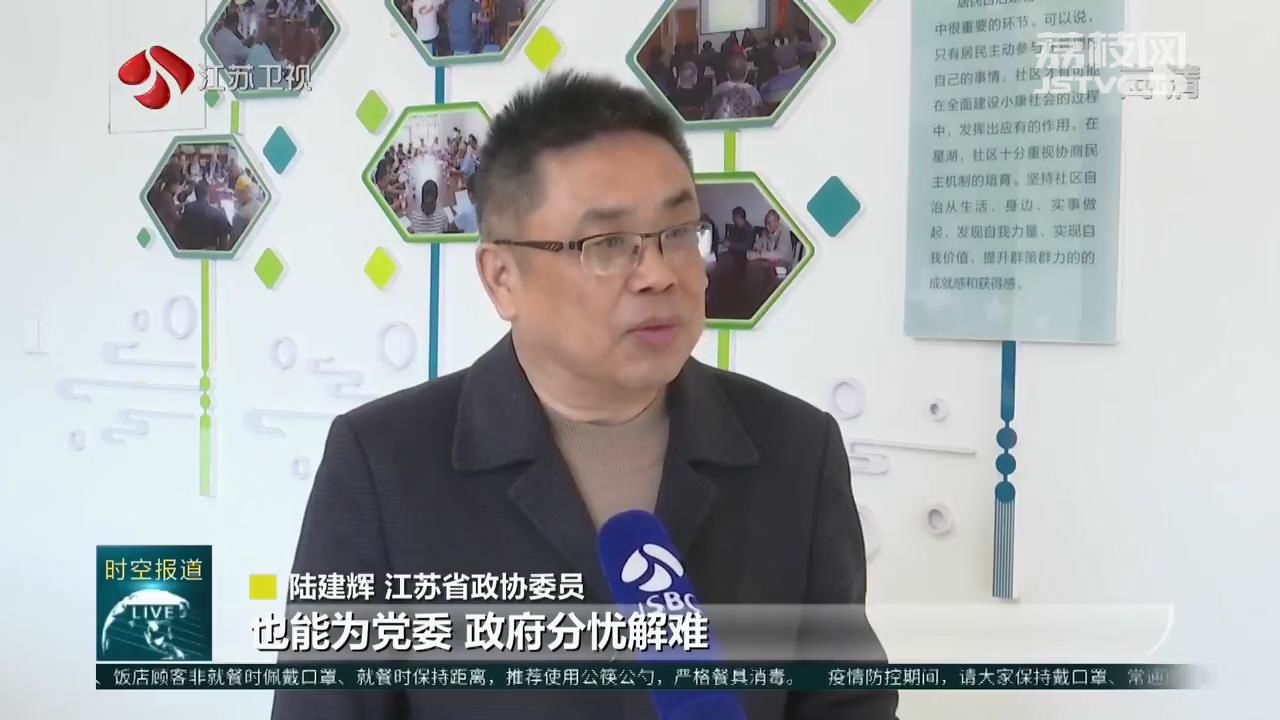 Lu Jianhui, Member of Jiangsu Provincial Committee of the Chinese People's Political Consultative Conference
I have participated
in three consultation activities
in the past year
which is conducive to understanding
the voices and demands of the people
in the first time
and can help
the party committee and the government
share their worries
The province has established a total of 19,167 grassroots community consultation and discussion rooms, carried out more than 20 thousand consultations and discussions by involving 215 thousand people and giving full play to the role of the CPPCC in assisting the party committee and government.
In the past year, the Provincial Committee of the Chinese People's Political Consultative Conference put forward 39 proposals and suggestions in eight areas, which contributed to the formulation of the "14th Five-Year Plan".
Last year, the Provincial CPPCC received a total of 1094 proposals, reviewed and filed 863 cases, providing useful references for the provincial party committee and the provincial government to make scientific decisions and effectively implement policies.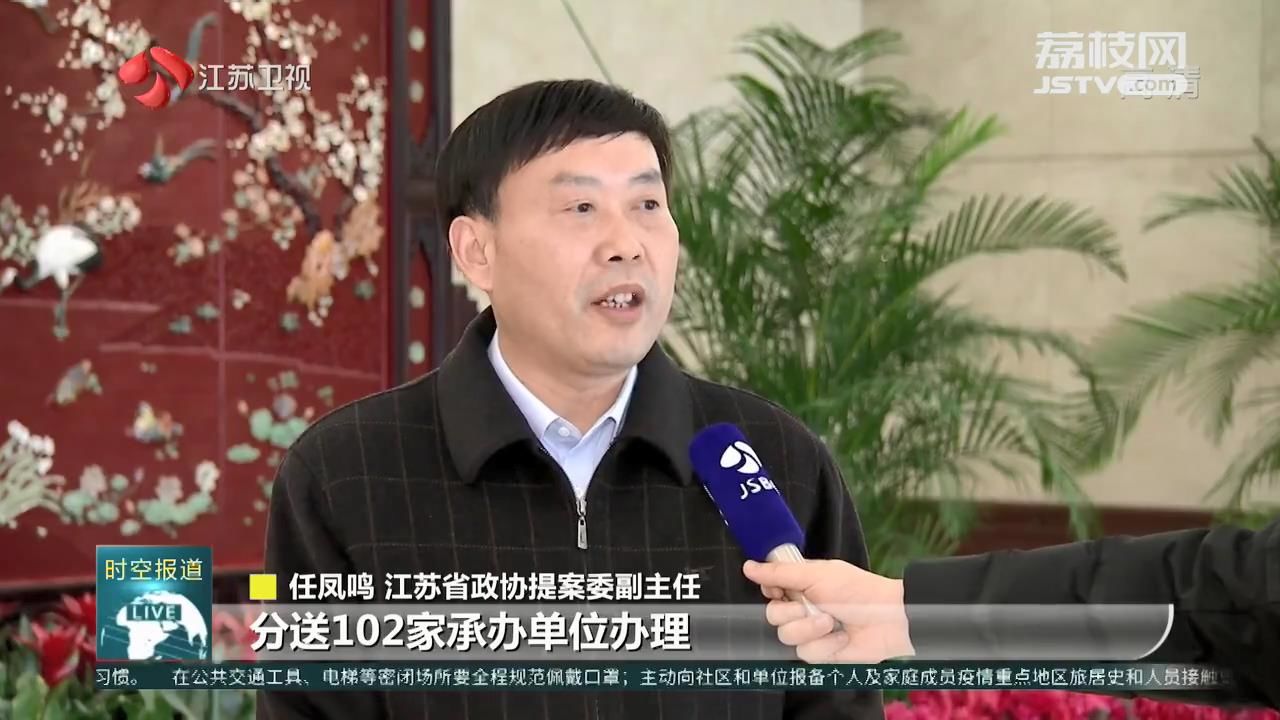 Ren Fengming, Deputy Director of Jiangsu Provincial Committee of CPPCC Proposal Sub-committee
863 proposals were transferred
to 102 departments for processing
and were adopted and implemented
which played a positive role
in serving scientific and democratic decision-making
promoting work improvement
and consolidating consensus
from all walks of life