East China's Jiangsu province will make greater efforts to strengthen fishing ban in the local section of the Yangtze River in accordance with the instructions made by General Secretary Xi Jinping and the CPC Central Committee by cracking down on illegal fishing and optimizing the compensation plan for the resettlement of the fishermen after returning aquatic breeding and cultivation to the Yangtze River.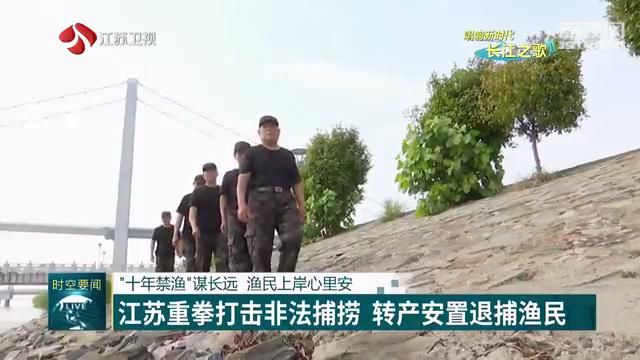 Zhao Yabao, head of a fishing ban patrol squad in Gaogang district, Taizhou city, used to be a fisherman on the Yangtze River merely one year ago.
In recent years, due to environmental pollution and overfishing, many fish species in the Yangtze River waters have decreased or even disappeared.
With decreasing gains from fishing, Zhao Yabao finally quit his decade-old trade of fish catch and was transferred to the fishing management team.
Dai Yong, Fishery Administrator, Gaogang District, Taizhou
The fishing ban patrol squad month has served as a deterrent force in the Gaogang section of the Yangtze River since its launch several months ago.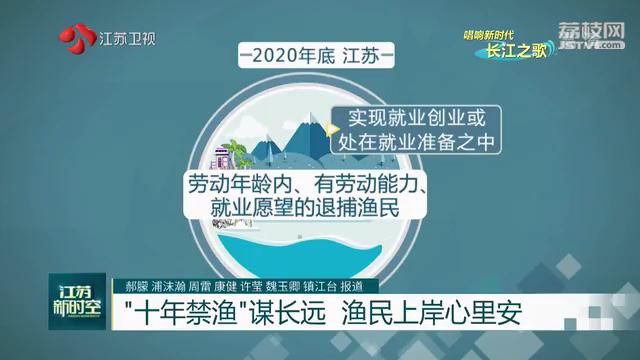 Since the start of this year, Jiangsu has carried out more than 1000 fishery administration patrols, cracked down on more than 200 illegal cases and seized more than 700 kg of fishery gains with the penalties going up to 250 thousand yuan.
Zhang Guorong, Deputy Director, Human Resources and Social Security Bureau, Zhenjiang
We will include the former fishermen in the work injury insurance scheme to help alleviate their worries in the future.
Regional governments along the Yangtze River are required to take people-oriented approaches in the placement of the fishermen after returning aquatic cultivation areas to the Yangtze River to ensure that the fishermen are employed with their livelihood guaranteed properly, according to a circular released recently.
According to Special Plan for the Social Security of Fishermen after the Implementation of the Fishing Ban in the Yangtze River Basin, the former fishermen will be arranged for training sessions for the mastery of at least one practical skill that will help them get employed.
Dai Yuanhu, Director of Provincial Department of human resources and social security said that they will spare no efforts to include the former fishermen in the pension and basic healthcare systems to alleviate their worries and give social assistance and medical aid to the former fishermen encountering difficulties.