East China's Jiangsu province has made headway in the pairing-up assistance in northwest China's Qinghai Province by fueling the social and economic development in Qinghai with a new impetus and clearing impoverished families in the underdeveloped areas.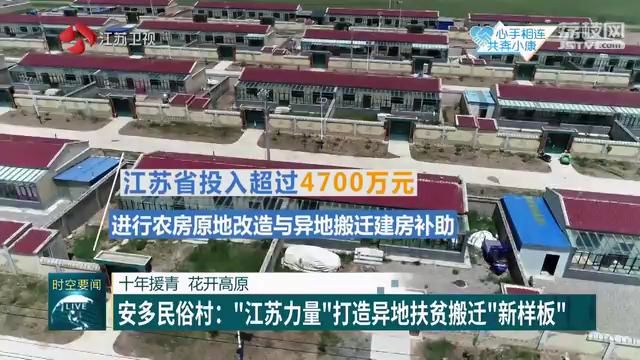 Xinghai County is one of the five county level regions in Qinghai that Jiangsu has placed under its pairing-up assistance scheme.
Jiangsu has so far earmarked 47 million yuan for the renovation or relocation of farm houses from the mountainous area with poor living conditions.
252 herdsmen families in Anduo Village have benefited from the 15 million yuan of subsidies for home building by moving into new homes without spending a single cent on their own. Yang Zongtai, one of the villagers, has moved into a new house of more than 100 square meters.
Yang Zongtai, a villager in Qinghai
This is the dilapidated house the family of six used to find shelter in. Two years ago, we had ready access to water, electricity and road without the cost of a single cent. The people of Jiangsu have helped up to build a new house for free.
In the meantime, Jiangsu has spared no efforts to help the villagers in Qinghai to enjoy stable employment and increase family income so that they can have the sense of gain, happiness and security in the new homes.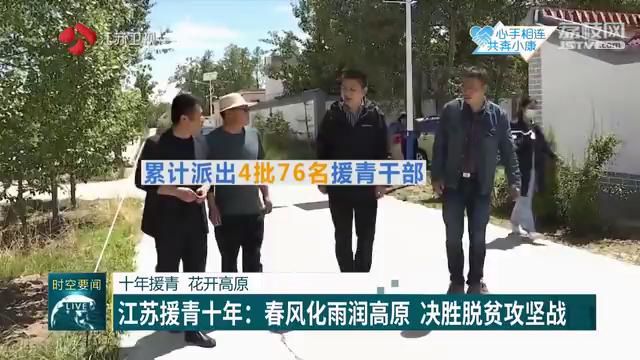 The officials Jiangsu sent to Qinghai for pairing-up support have exerted their utmost efforts to develop competitive industries and promote poverty alleviation by installing photovoltaic units.
The local administrative authority has offered more than 500 public good jobs for the needy people.
Yang Zongtai has shaken off poverty since being hired as one of the the villager's caretakers.
Wu Jinxiang, a Jiangsu official working in Qinghai
During the 13 five-year plan period, Jiangsu earmarked hundreds of millions of yuan to improve the housing conditions for the impoverished people in the remote areas, so that they can enjoy decent life and increasing income.
Over the past decade, Jiangsu has sent 76 officials to Hainan Prefecture in Qinghai Province and invested 2.65 billion yuan on the launch of 299 projects for the well-being and livelihood improvement of the people in Qinghai.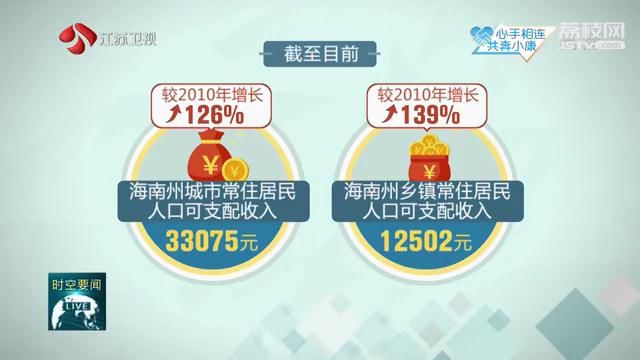 The urban and rural residents in Hainan Prefecture now report a per capita disposable income of 33075 yuan and 12502 yuan, up 126% and 139% from 2010.
With all the impoverished families cleared, the five counties in Hainan Prefecture have cast off poverty and embarked on the road of shared prosperity.
Chen Ming, Head Official of Jiangsu's Pairing-up Assistance in Qinghai Province
The force of Jiangsu has become a shining image in the province's pairing-up assistance in Qinghai, and standing at the new starting point, we will make better plans to give full play to the improvement of people's livelihood, medical service and education by focusing on the high-quality development of Hainan Prefecture and further strengthening the quality of intellectual support.