East China's Jiangsu province has taken targeted measures to ensure the steady growth of farm crops as incessant downpours continued to wreak havoc across vast stretches of the country. Since June, continuous downpours have lashed large parts of southern China, and the waters of many rivers in the affected regions exceeded warning levels.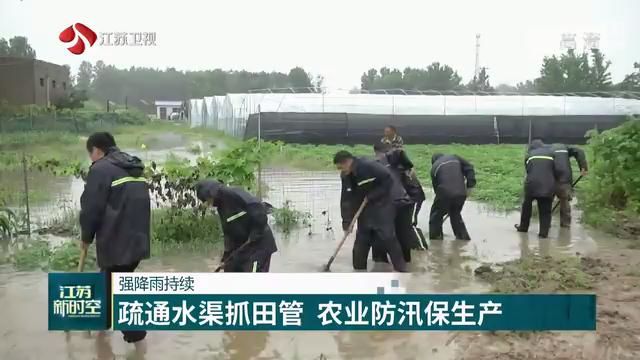 The continuous downpours have swelled the rivers in Hongzhuang town, Donghai County, causing water-logging in farm fields and wreaking havoc on the crops.
The local government has organized the officials and farmers to drain the water and clean the silt in a bid to ensure the stable development of agricultural production.
Sun Dongjun, a worker at a sluice gate in Lianshui County
When the three spillways are all opened,the sluice gate can discharge 100 cubic meters of water per second to drain the water-logged rice fields in the three towns of the upper stream.
Farming specialists in Taizhou city have visited the rural areas to instruct the farmers on the management of the rice seedlings, fertilization, weeding, and insect control amid the incessant rainfall.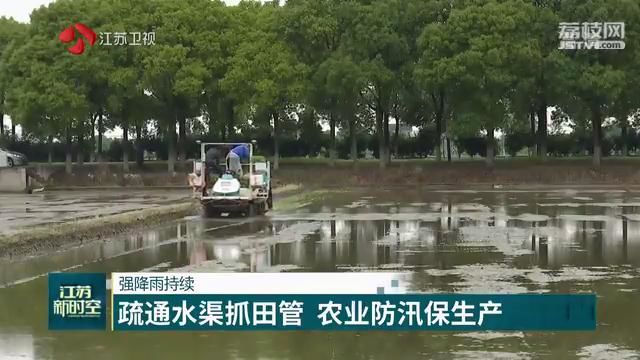 The increasing precipitation has wreaked havoc on the harvest of peach in Wujin district, Changzhou city, where a sudden downpour disrupted the growth of the peaches with 60% of the fruit fallen to the fields and the fruit forest drowned.
The fruit cultivation agronomist in Wujin District, Wang Qiunan suggested that fruit farmers should waste no time to drain water-logged fields and refrain from random use of fertilizers.
Jiangsu is expected to a new spate of rainfall in the coming days in the Yangtze River Basin and the southern areas.