East China's Jiangsu province witnessed record high water level in the Yangtze River on Sunday as the provincial headquarters for flood control raised the emergency response level from III to II, next to the highest on the country's four-tier flood warning system.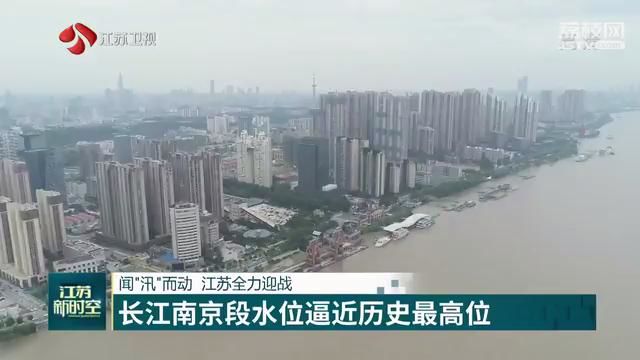 The province has seen increasing rainfalls since the start of the plum rain season in late May.
Affected by the flood in the upper reaches of the Yangtze River, and aggravated by the recent spate of local rainfall, water conservancy monitoring stations in the Yangtze River Basin and Taihu Lake Basin reported surging water level that went past the warning mark over the past two weeks.
The water level in Nanjing was measured at 10.02 meters at three Sunday afternoon, 1.32 meters higher than the warning mark.
The Qinhuai River, Shuiyang River and the Chuhe River also reported surging water over the past week.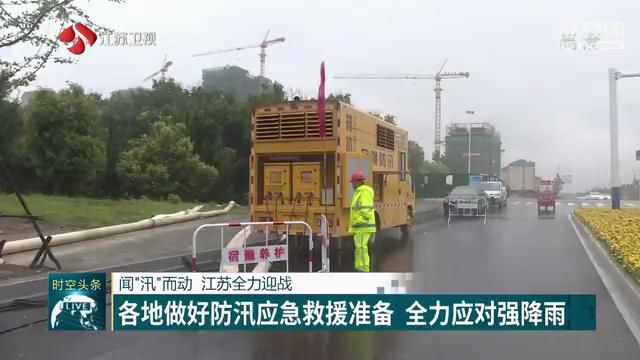 Flood control departments at all levels across the province have been ordered to keep on standby round the clock so as to be able to respond emergencies in the earliest possible time.
Li Zongchao, Official Nanjing Headquarters for Flood Control
We have prepared 40 vehicles on standby and loaded four vessels with flood control materials.
Pumping stations across the province have been running in full gear to drain the water-logged areas.
China's national observatory on Saturday renewed its yellow alert for rainstorms, as incessant downpours continued to wreak havoc across vast stretches of the country.
From Sunday to Monday, heavy rain and rainstorms are expected in Sichuan, Chongqing, Shaanxi, Gansu, Hunan, Hubei, Henan, Anhui and Jiangsu, the National Meteorological Center said, warning that some areas will experience downpours with up to 180 mm of daily rainfall.
Some of the aforementioned regions will see over 70 mm of hourly precipitation, accompanied by thunderstorms and strong winds, the center said.
Xin Huarong, Director, Jiangsu Hydrological and Water Resources Survey Bureau
We will keep alerted of the increasing water level in the Yangtze River and the Taihu Lake to guard against dyke collapse. We will also cooperate with meteorological observatory to strengthen weather forecast so as to provide decision-making support for flood control.