East China's Jiangsu Province starts today its annual national college entrance exam or gaokao that has been postponed from early June to early July due to the COVID-19 pandemic.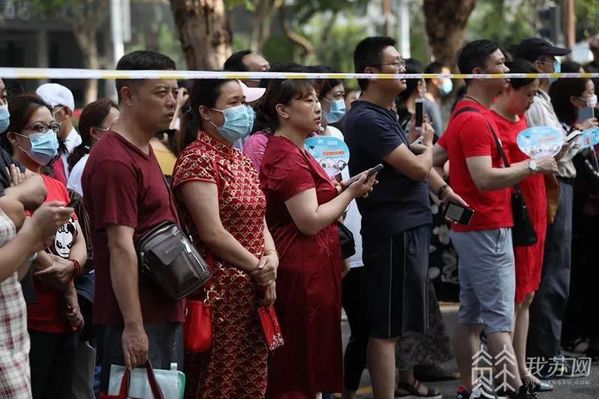 Parents wait outside an examination site in Nanjing City, Jiangsu Province, July 7, 2020. (Photo from Jiangsu News Radio)
348,000 test takers in Jiangsu sit for this year's gaokao at more than 10,000 examination rooms in 279 examination sites. The gaokao in Jiangsu will last for 3 days from July 7 to July 9.
A manual temperature measurement passageway and a computer-controlled temperature measurement passageway were installed in order to allow the test takers to maintain a safe distance and enter the venue in an orderly manner.
All the test takers are required to wear masks before entering the test rooms but they can choose to remove their masks after getting seated.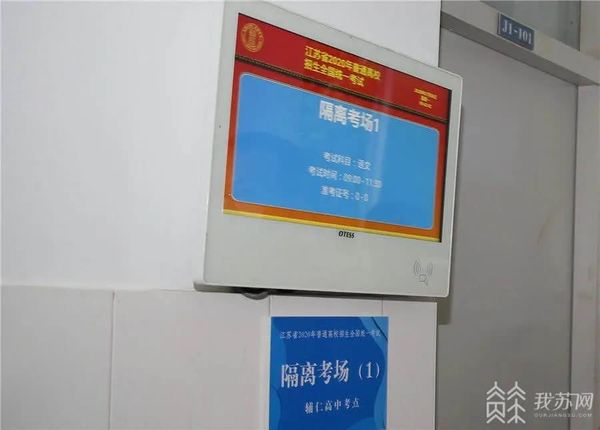 An isolated examination room in Wuxi City, Jiangsu Province, July 7, 2020.
"The test takers will be escorted to isolated test rooms if they continue to show abnormal temperatures," said Fan Xiaogu, an examiner at Nanjing No.13 High School.
The province has prepared 1,034 isolated test rooms in compliance with the requirements for epidemic control.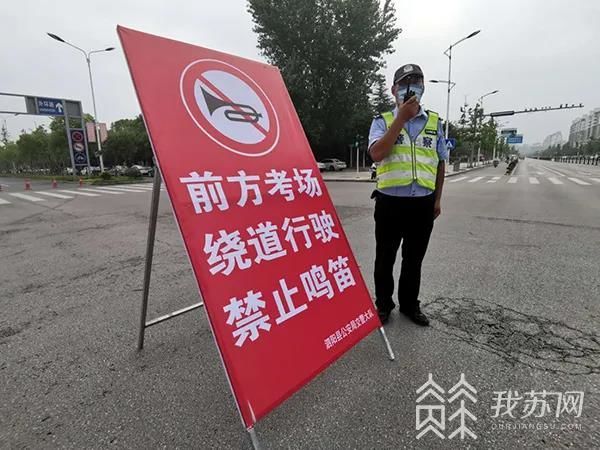 A police officer stands beside a "No Honking" sign to ask drivers to create a quite environment for the test takers in Siyang County, Suqian City, Jiangsu Province, July, 7, 2020.
The education authority has prepared hand sanitizers, gloves, masks, disinfecting clothing and goggles to cope with emergencies.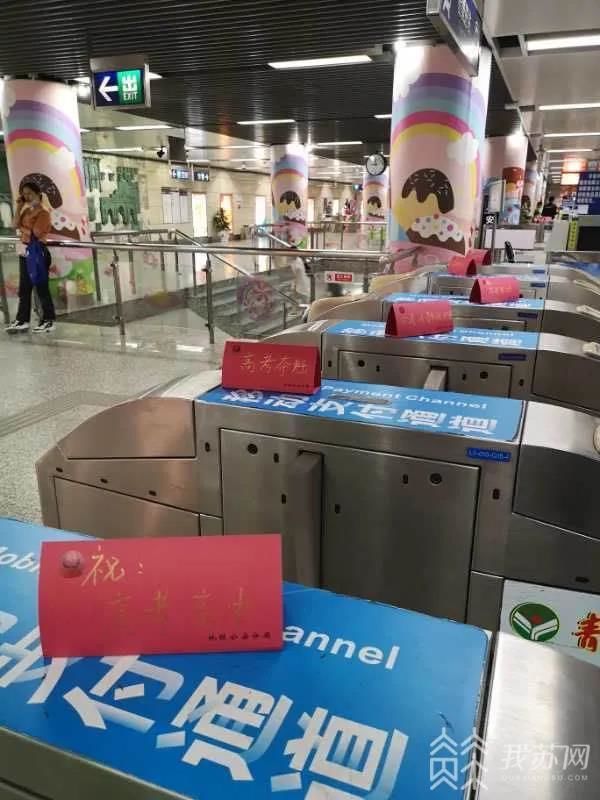 Zhujianglu Station of Nanjing Metro Line 1 sends its best wishes to all the test takers, Nanjing City, Jiangsu Province, July 7, 2020.
Around the country, an estimated 10.71 million students take China's national college entrance exam for 2020. For this year, there are more than 7,000 examination sites and about 400,000 examination rooms across China, with around 945,000 teaching staff participating in the related work.
(Source:Hello Jiangsu)