East China's Jiangsu Province will make every possible effort to beef up its support for the epidemic prevention and control in central China's Hubei Province. The remark was made Tuesday morning by Lou Qinjian, secretary of the CPC Jiangsu Provincial Committee at a meeting of the Leading Group for Epidemic Prevention and Control under the Provincial Party Committee.
Jiangsu has so far sent 2497 doctors and nurses to Hubei in 8 batches since January 25 following a national "pairing-up support for Hubei" policy, which orders 16 municipalities and provinces to aid cities in Hubei. 2187 were sent to aid the epidemic control in Wuhan and 310 were sent to Huangshi city.
In order to strengthen the organizational leadership, overall coordination, and service guarantee to support Hubei's epidemic prevention and control, and to resolutely complete the tasks assigned to Jiangsu by the central government, the Provincial Party Committee decided to set up the Headquarters of Jiangsu Leadership Group to Support Hubei's Epidemic Prevention and Control. Leading officials of the headquarters have traveled to Hubei Tuesday morning. Hui Jianlin was appointed commander-in-chief of the headquarters.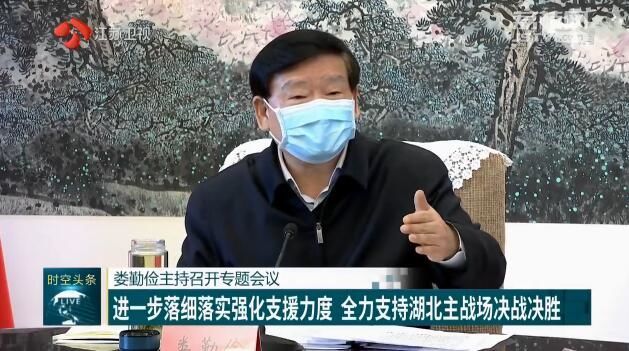 Lou Qinjian pointed out that it is important to further enhance the political stance, implement the Party Central Committee's decisions and deployment in ideology and actions, fully recognize that Hubei and Wuhan are the decisive places to win the battle against the epidemic and that the pairing-up support for Huangshi is an important part of the decisive battle.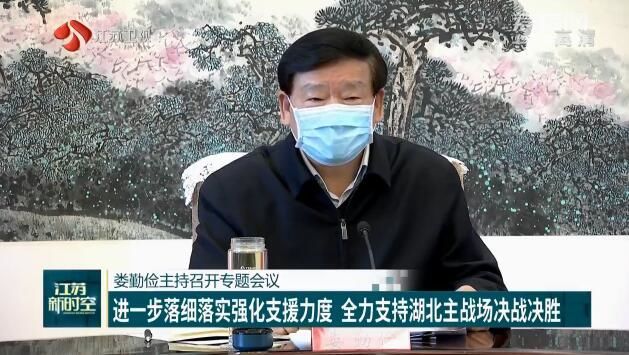 He noted that it is important to resolutely carry forward the political responsibilities entrusted by the central government, implement them without any compromise, serve the overall situation and support Hubei from the political height of strengthening the four consciousnesses and the four self-confidences, safeguarding the authority of the CPC Central Committee and getting united around the centralized and unified leadership the CPC Central Committee with Comrade Xi Jinping at the core.
All-out efforts should be made to improve the admission and survival rates, and reduce the infection and mortality rates, said Lou.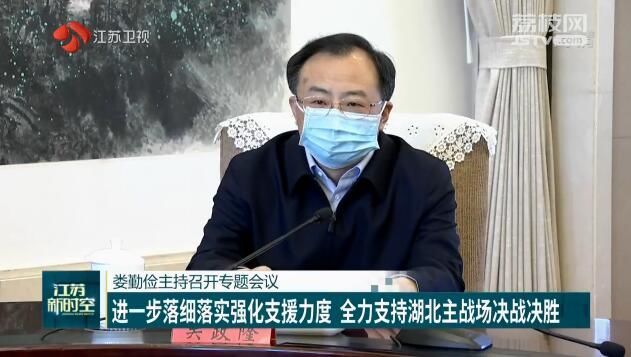 The CPC Provincial chief stressed that resources for treatment, prevention and protection must be sent to the front line of the battle against the epidemic and priority should be given to meet the needs of frontline medical staff and patients so as to give the best possible support to Huangshi.
Lou Qinjian asked the medical teams from Jiangsu to apply the successful practices in the prevention, control and treatment in Jiangsu to the aid work in Huangshi and at the same time take the pairing-up support as an opportunity to help Huangshi improve its medical and healthcare capabilities.
He demanded strengthened efforts in the overall deployment of the medical staff while guaranteeing the provisions of key medical supplies and daily necessities and protecting the physical and mental health of doctors and nurses.
(Source:ourjiangsu.com)