Wu Zhenglong, governor of Jiangsu Province, went on an inspection tour Tuesday to Lishui District, Nanjing City, to learn about the epidemic prevention and control, the spring farming, the water conservancy construction and industrial development.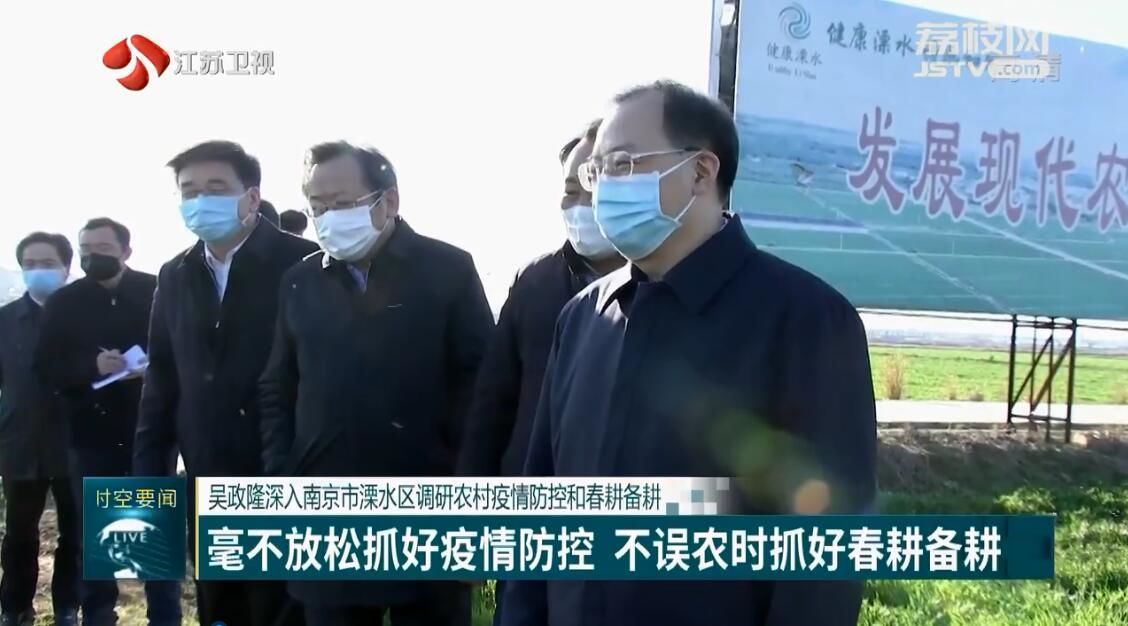 Wu Zhenglong went to the farm fields to inspect the epidemic prevention and control and weeding, fertilizing, field ditching.
He called for greater efforts to take targeted measures and strengthen the epidemic prevention and control by following General Secretary Xi Jinping's important instructions and speeches on the prevention and control of the novel coronavirus epidemic so as to win people's war against the novel coronavirus or COVID-19.
The governor asked the local government to take advantage of the recent spell of fine weather to prepare agricultural materials and machines and enhance technical guidance for the upcoming spring farming so as to minimize the impact of the epidemic on agriculture and ensure another bumper harvest.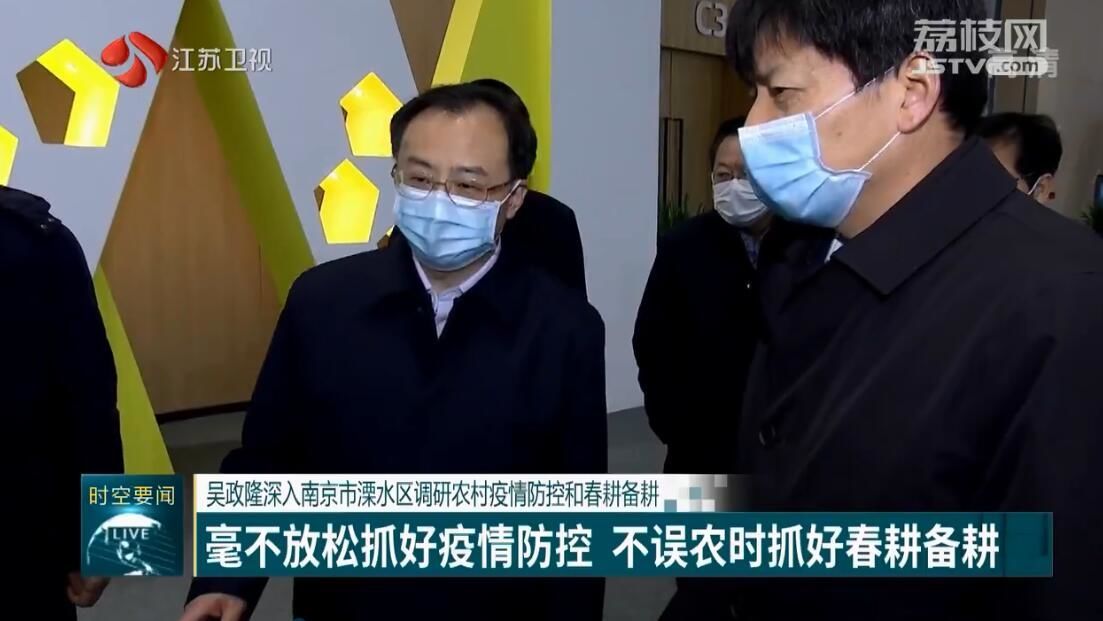 When inspecting the Nanjing National Agricultural High-tech Industrial Demonstration Zone, Wu Zhenglong learned about the planning and construction of the park and the development of characteristic industries.
He asked the national industrial park to implement the innovation-driven development strategy and rural revitalization strategy, give full play to its own unique advantages, promote the integrated development of primary, secondary and tertiary industries, strive to create more replicable and expandable experiences and build the park into a new model of modern agricultural construction in the new era.
At the Agriculture International Expo Center in the park, Wu Zhenglong conducted exchanges with the leaders of agricultural universities and scientific research institutes, and encouraged everyone to sow more seeds of innovation in the field of hope in Lishui, produce more scientific and technological achievements, and create high-quality life for people in high-quality development.
At the drainage and irrigation station in the Lishui Economic Development Zone, Wu Zhenglong learned about the resumption of work and encouraged everyone to seize the golden period of construction, take targeted measures for epidemic prevention and production safety, accelerate the project construction, and ensure that it is put into use before the rain season.
The governor stressed the importance of securing success in the prevention and control work, pointing out that the outcome of the epidemic prevention and control directly affects people's lives and health, the overall economic and social stability and the country's opening-up.
(Source:ourjiangsu.com)