He Wei, Vice Chairman of the National Committee of the Chinese People's Political Consultative Conference, led a research team to inspect in Jiangsu from Monday to Wednesday on the impact of artificial intelligence development on labor and employment. Huang Lixin, chairwoman of Provincial Political Consultative Conference, was with the inspection.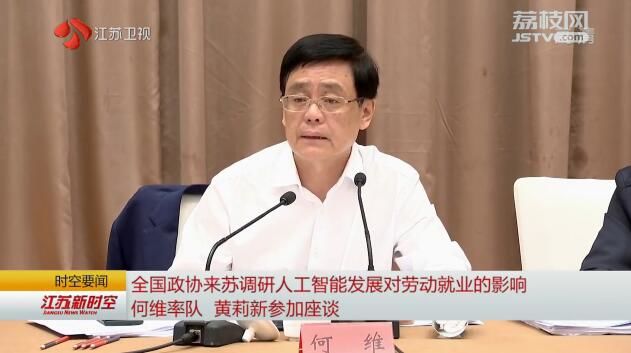 He Wei said that at present, the widespread penetration of artificial intelligence into the application of various industries has become a major trend. The impact of the development of artificial intelligence technology on employment may go faster than the previous technological innovations in terms of breadth, speed and depth.
  He demanded more efforts to explore policies such as labor and employment that guarantee and promote the deep integration of artificial intelligence and the real economy, focus on promoting human resources, service guarantee, monitoring and early warning, and promote technological progress and higher quality and more comprehensive employment.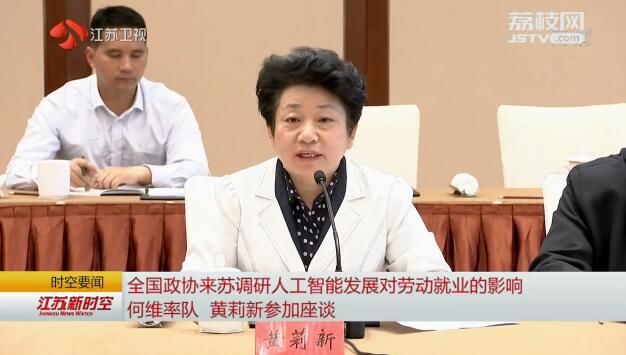 Huang Lixin demanded the adherence to the Xi Jinping Thought on socialism with Chinese characteristics for the new era, focus on the decision-making arrangements of the provincial party committee and the provincial government, study and formulate labor employment policies that are compatible with artificial intelligence, and establish and improve the education and training system that is promoted with artificial intelligence.
  She said it is important to speed up the construction of a modern industrial system in which artificial intelligence and labor and employment adapt to each other, promote each other, and achieve sustainable development, and provide strong support for promoting high-quality development in the forefront and accelerating the construction of new Jiangsu.
  (source:ourjiangsu.com)