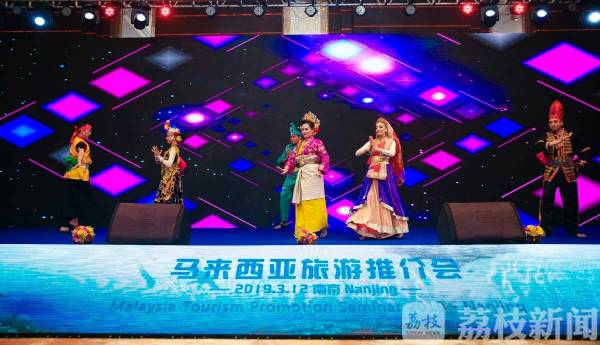 A tourism promotion seminar with the theme of "Malaysia – the charm of Asia" was held in Nanjing Tuesday.
   Selena, director of Shanghai office of Malaysia tourism promotion bureau; Mao Xinxing, general manager of destination marketing center of Tuniu travel website, and representatives of tourism industry and journalists from Nanjing participated in this seminar.
  Opened with Malaysian folk dances, this seminar welcomed a greeting speech from Selena. She said, "With the implementation of the national tourism promotion program, the number of tourists visiting Malaysia is increasing."
  In addition, representatives from the Shanghai office of Malaysia tourism administration, Malaysia inbound tourism association, sarawak tourism administration and malacca tourism administration made analysis on the general situation of Malaysia tourism market, new product promotion and introduction of popular tourist destinations respectively.
  After the introduction to the destination, the "one-to-one" business negotiation between Malaysian and Nanjing tourism industry began. More than one hundred wholesalers, tour agencies and distributors from Nanjing have had deep negotiation and communication with 15 local reception agencies, resorts and scenic spot product suppliers from Malaysia about product consultation and demand pairing.
  Malaysia is a multi-ethnic and multi-cultural country, which is mainly composed of three ethnic groups, Malays, Chinese and South Asians. Due to its multi-ethnic characteristics, it has become a "melting pot of Asian culture" in terms of traditional folk customs, religions, festivals, heritage, arts, crafts and delicacies. Its tourism slogan "Malaysia - the charm of Asia", fully reflects the uniqueness of the region and culture of Malaysia.