The series of speeches made by General Secretary Xi Jinping when attending panel discussions with lawmakers from six provincial level regions have sparked heated discussions among the officials and people in Jiangsu.
  The armed forces stationed in Jiangsu Province started to study the important speech made by President Xi Jinping when attending on Tuesday a plenary meeting of the delegation of the People's Liberation Army and armed police force at the second session of the 13th National People's Congress, China's national legislature.
  Xi called on the whole army to adhere to the guidance of the thought on socialism with Chinese characteristics for a new era, fully implement the Party's thinking on strengthening the military for the new era and the military strategy for new conditions, concentrate on war preparedness, and intensify reform and innovation.
  The entire armed forces must clearly understand the importance and urgency of implementing the 13th Five-Year Plan for military development, firm up their resolve, intensify the sense of mission, forge ahead with a pioneering spirit, and go all out to carry out the plan so as to ensure that the set targets and tasks are fulfilled as scheduled, Xi said.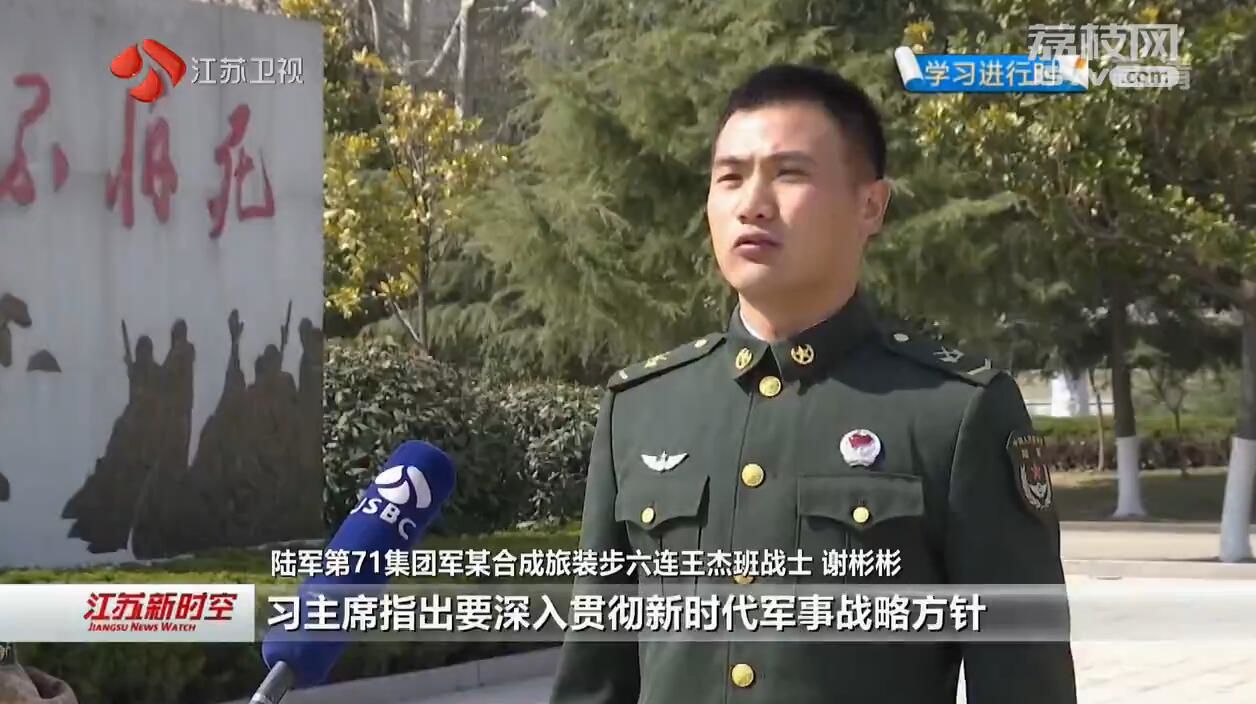 Xie Bingbing, Armored Infantry Company F, 71st Group Army
  陆军第71集团军某合成旅装步六连王杰班战士 谢彬彬(苏北站)
  President Xi stressed the importance
  of implementing the military strategy
  of the new era and prepare for war
  As grassroots soldiers
  we must race against time
  and practice the skills of war readiness
  bear in mind the President's expectation
  and strive to be a revolutionary soldier of the new era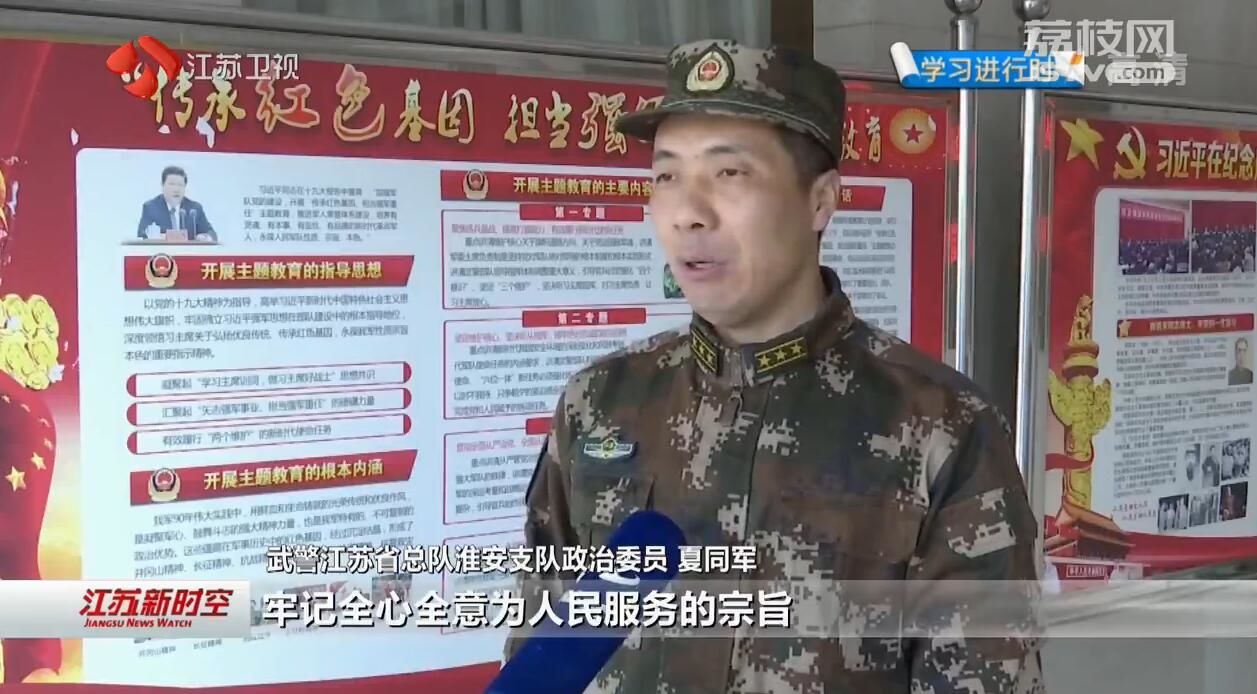 Xia Tongjun, political commissar of the Huai'an detachment of the Armed Police Jiangsu Provincial Corps
  武警江苏省总队淮安支队政治委员 夏同军
  It is necessary to bear in mind
  the purpose of serving the people wholeheartedly
  focusing on the goals of making armed forces powerful
  gathering strengths to prepare for the war
  faithfully fulfilling the mission
  and playing the role of an army
  with strong combat capabilities
  while maintaining the order
  of the regional social and economic development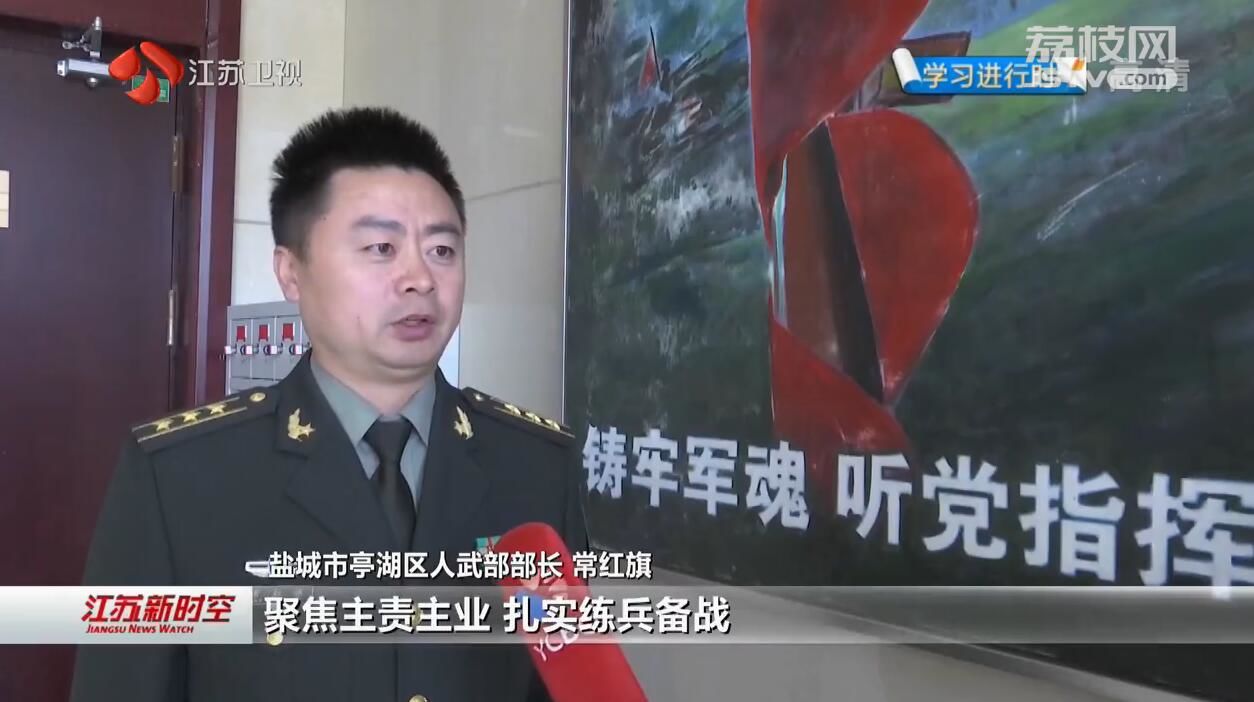 Chang Hongqi, head of the People's Armed Forces Department of Tinghu District, Yancheng City
  盐城市亭湖区人武部部长 常红旗(亭湖)
  We must follow the line guided by President Xi
  to train and prepare for the war
  do a good job in building reserve forces for the militia
  and lay a solid foundation
  for winning the informationized war in the new era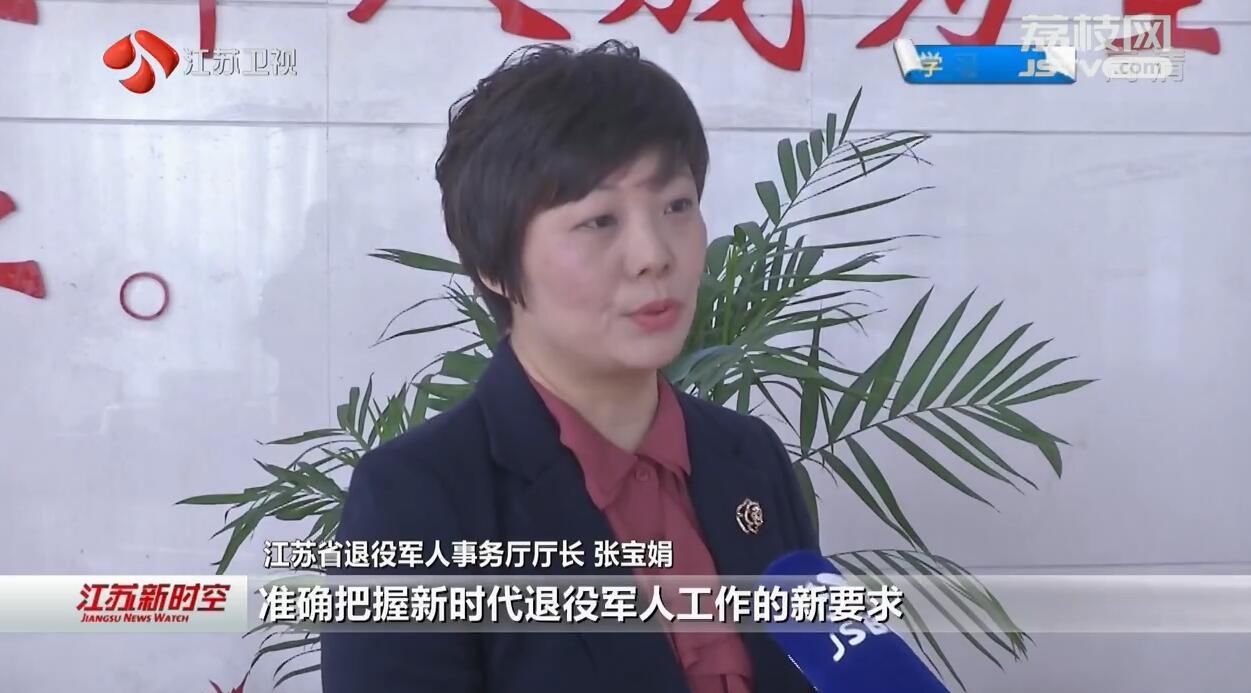 Zhang Baojuan, director of the provincial department of veteran affairs
  江苏省退役军人事务厅厅长 张宝娟
  We must stand at the height
  of realizing the Chinese dream
  and making the armed forces powerful
  to grasp the new requirements
  of the veteran affairs work in the new era
  focus on solving the key
  and difficult problems for the veterans
  and further improve the quality
  of job placement for veterans
  safeguard their rights and interests