The CPC Jiangsu Provincial Committee held an award-giving
ceremony
W
ednesday in Nanjing to
commend
Wang Jicai,
former head of the militia post on Kaishan Island in east China's Jiangsu Province who spent 32 years guarding an island post
and died of sudden illness on duty on July 27 at the age of 58.
  Wang was awarded the honorary title of national outstanding CPC member at the ceremony. The certificate and medal were given to his family members.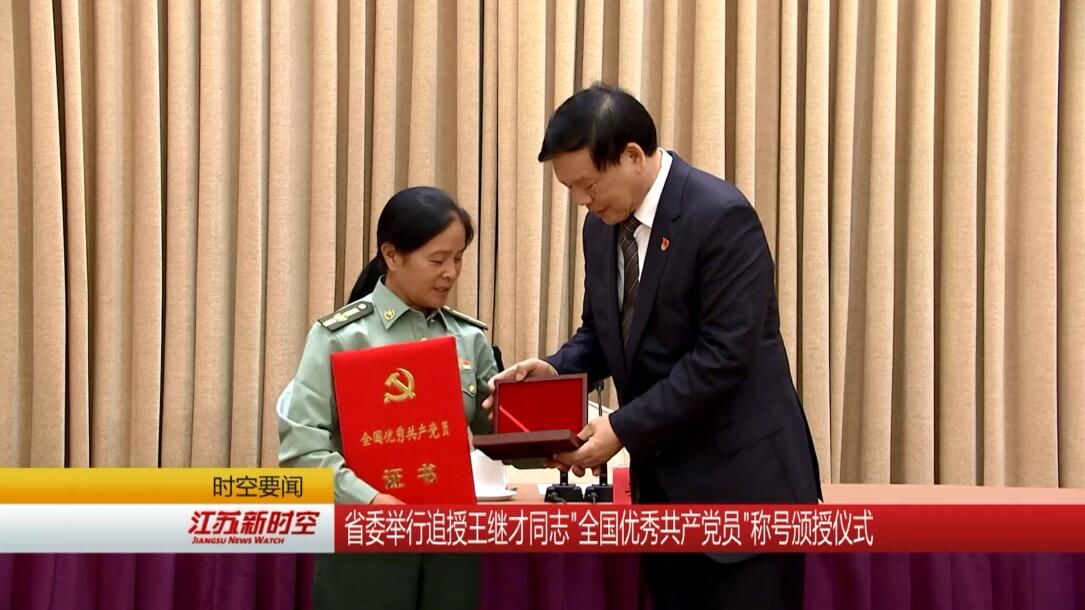 Lou Qinjian, secretary of the CPC Jiangsu Provincial Committee, urged party members in Jiangsu to learn from Wang Jicai.
  He pointed out that Comrade Wang Jicai is an advanced model of Jiangsu, a model of the new era, and a hero in ordinary posts. After the death of Comrade Wang Jicai, General Secretary Xi Jinping made important instructions, highly affirmed his advanced deeds, and emphasized the need to vigorously advocate patriotism and dedication to make it a value pursuit for the people of the new era.
  The CPC Provincial chief said Wang Jicai's deeds fully embodies the political character of firm belief, loyalty to the party, the lofty realm of dedication and the courage to sacrifice, and the moral sentiment of being clean and honest, adding that Comrade Wang Jicai's lifelong persistence has established a benchmark for the times and highlighted the mission and value of the Communists.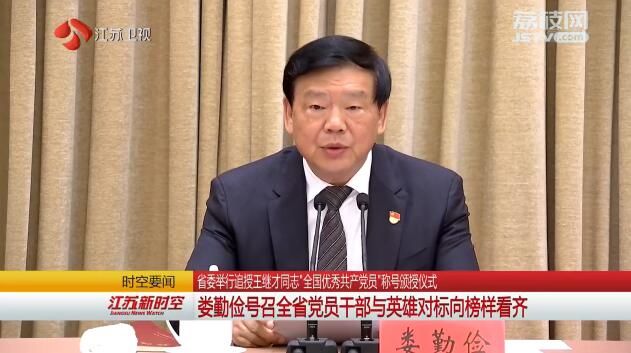 Lou Qinjian said that for those who dedicate themselves to difficult posts for a long time like Wang, their patriotism and dedication should be widely honored by the public. He said their deeds and work ethic embody the spirit of core socialist values and hard work, and the whole society should learn from them and work hard to advance national prosperity and people's happiness.
  Wang Shihua, Wang Jicai's wife, expressed her gratitude to the Party and the government, saying that she would bear in mind the expectations of General Secretary Xi Jinping and follow the life-long vows of her husband so that the red flag will rise high over Kaishan Island.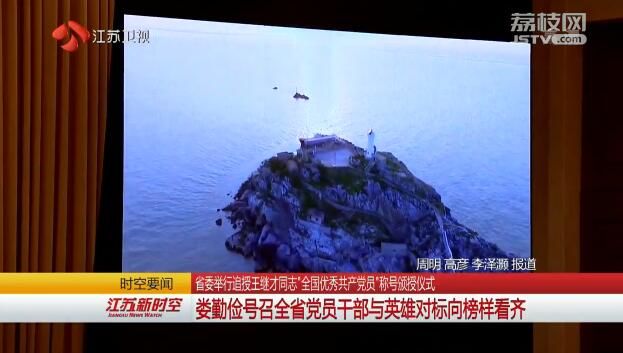 Wang Jicai and his wife had guarded an isolated island in China's Bohai Sea for 32 years before Wang Jicai died all of a sudden in July.
  The couple, however, insisted on holding the flag-raising ceremony every day for the 32 years and have used up more than 150 national flags that they bought themselves.
  The couple was honored as National Role Models of the Times in 2014.
  Now, an education base that focuses on patriotism has been built on the island, and has already been visited by thousands of people.
   (Source: ourjiangsu.com)