A party and government delegation from Jiangsu province visited Tibet from Monday to Wednesday for inspections on the progress of the province's paired assistance programs there. The delegation was headed by Fan Jinlong, member of the standing committee of the CPC Jiangsu Provincial Committee and executive vice governor of Jiangsu.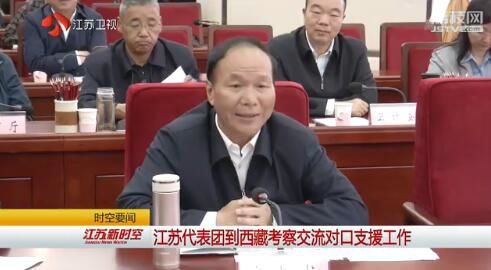 Wu Yingjie, secretary of the CPC Committee of the Tibet Autonomous Region, and Qi Zhala, chairman of the Tibet Autonomous Region, met with the Jiangsu delegation and exchanged views at a symposium.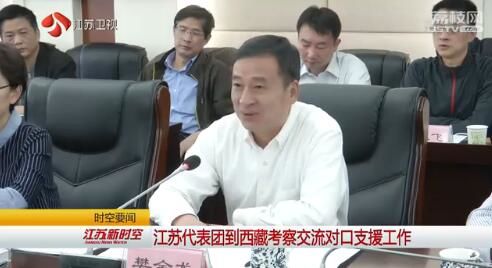 Wu Yingjie and Qi Zhala expressed their gratitude to Jiangsu for its long-term support for Tibet's various undertakings. They hoped that Jiangsu will increase its support to Tibet in the areas of cadre and talents, precision poverty alleviation, industry, education and medical care, deepen cooperation between the two places, and promote the exchanges between the ethnic groups.
  Fan noted that the paired assistance to Lhasa is the glorious task assigned to us by the CPC central committee and the compelling political obligation for the coastal provinces.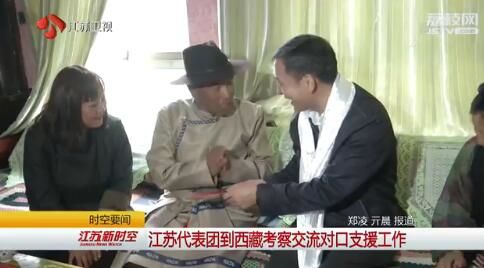 Guided by Xi Jinping's new era of socialism with Chinese characteristics, Jiangsu will resolutely implement the deployment of the CPC Central Committee and the State Council, base itself in the new era and take into consideration new demands to combine Lhasa's reality with the advantages of Jiangsu for the sustained progress of the paired assistance programs in Tibet, Fan said.
  The executive vice governor also said that Jiangsu will focus on poverty alleviation, industrial cooperation, and intellectual support so as to form synergy in two-way collaboration, and ensure that the province's paired assistance to Tibet ranks at the forefront of the country.
  Fan Jinlong attended symposiums and went on inspection tours in Lhasa. He also visited local Tibetan households, accompanied by Pema Wangdu, CPC chief of Lhasa, and Go Khok, Mayor of Lhasa.
  Fan also paid a visit to the Jiangsu officials sent over to Tibet for the paired assistance programs, demanding that they should enhance political stance, practice the central government's strategic thinking on the development of Tibet, seize opportunities to strengthen learning, and benefit the local people.
  (Source:ourjiangsu.com)