The Jiangsu Federation for People with Disabilities kicked off its 7th provincial congress Tuesday morning in Nanjing. Lou Qinjian, secretary of the CPC Jiangsu provincial committee, delivered a speech at the opening ceremony.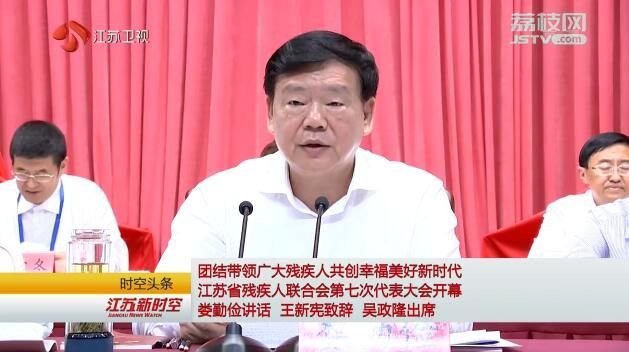 Lou Qinjian stressed that it is necessary to focus on achieving the goals set by the 19th CPC National Congress, strengthening the party's leadership over the wellbeing of the people with disabilities, pay more attention to safeguarding the rights and interests of the persons with disabilities, and make greater efforts to promote the welfare of the disabled.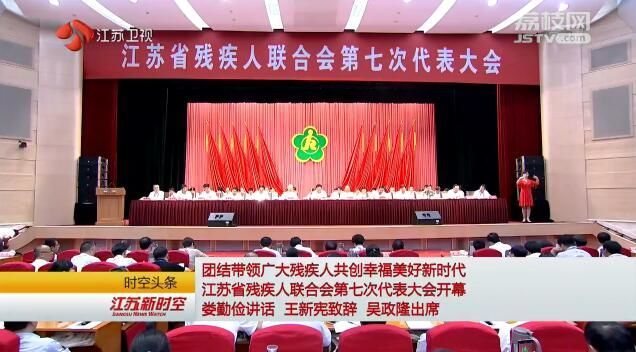 Lou expressed his warm congratulations on the convening of the conference and extended sincere greetings to the disabled and their relatives and the workers dedicated to the wellbeing of the disabled in the province.
  Since the establishment of the Provincial Federation for People with Disabilities 30 years ago, Jiangsu has achieved great progress in the improvement of the wellbeing for the disabled, Lou said, adding that the disabled have shown the courage to challenge their destiny with a large number of self-improvement models emerged, vividly interpreting the spirit of the Jiangsu people in the new era.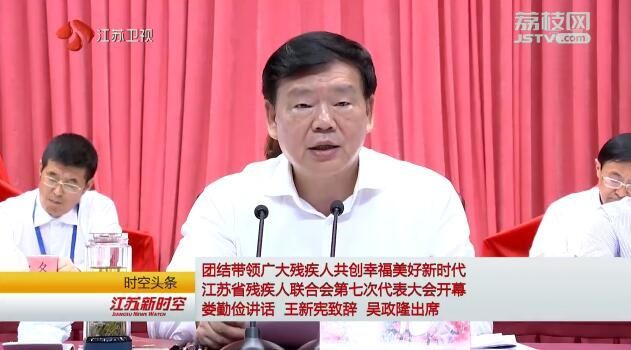 The CPC Provincial chief said Jiangsu has entered a new era of embarking on a new path of realizing a comprehensive well-off society and promoting high-quality development, adding that for the development of the disabled in the province, this is a new era with a mission and responsibility and it is a new development that requires continuous struggle and promises huge prospects.
  He said the provincial party and government will do its utmost to ensure that 4.79 million people with disabilities will work together with the people of the province to achieve a comprehensive well-off society and truly enable disabled people to live a more dignified, happier and higher quality life.
  We must optimize the service guarantee for the disabled as an important part of high-quality livelihood, and take the poverty-stricken disabled people out of poverty as the top priority of the goal for an overall well-off society, and strive to build a more complete social security system and public service system for the disabled, said Lou Qinjian.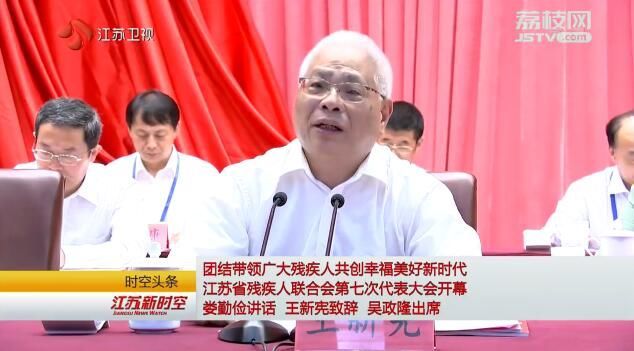 On behalf of the China Disabled Persons' Federation, Wang Xinxian congratulated the opening of the congress. He said that Jiangsu attaches great importance to and cares for the development of the cause of the disabled. Jiangsu Disabled Persons' Federation has created many fresh experiences and provided important reference for promoting the development of the disabled in the country.
(Source: ourjiangsu.com)