Private enterprises in east China's Jiangsu province have revved up production to shore up their development potentials and contribute to the province's sustained growth. JSBC has the story.
As of the end of September, Jiangsu had registered 52447 private industrial enterprises above designated size, accounting for 83.6% of the provincial total and up 1.2 percentage points from the end of the previous year.
Private industries above designated size recorded a year-on-year increase of 11.5% in added value, 4.3 percentage points faster than the provincial average, a 5.4% increase in operating revenue, 3.7 percentage points higher than the provincial average, and a 5.5% increase in total profit, 7.4 percentage points higher than the provincial average.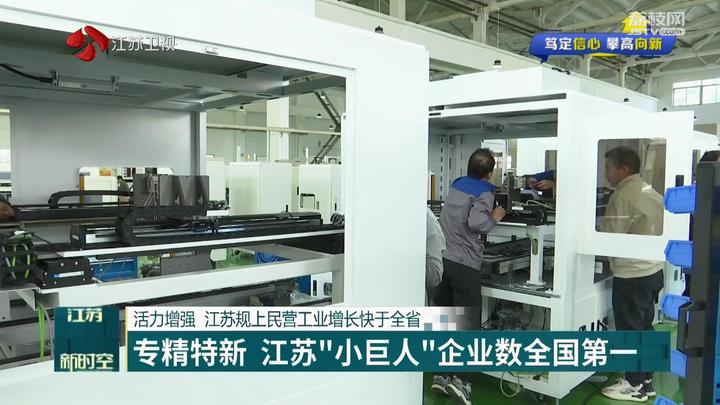 Technicians from Changzhou Keriel Technology Co., Ltd. were seen assembling intelligent devices such as "visual inspection module packaging equipment, micrometer chip insertion machines" for photovoltaic and electronic enterprises.
They have developed intelligent manufacturing equipment with 100% independent property rights that have replaced imports, and have posted remarkable sales growth this year.
This year, Xuejia Town, Changzhou, where Keriel is located, recorded the addition of 5 national level specialized, refined, and novel enterprises. At the same time, Jiangsu recorded the addition of 795 specialized, refined, and novel businesses, accounting for one-fifth of the country's total and ranking first in the country.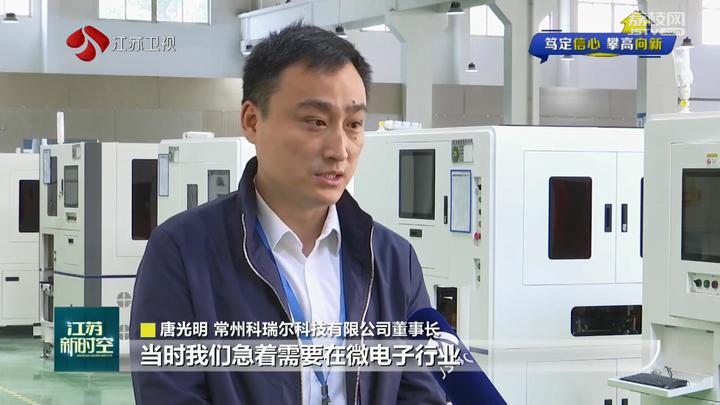 "Jiangsu has a very complete government service system. When we urgently needed to collaborate with some leading enterprises in the microelectronics industry, the government coordinated several large customers as quickly as possible, which provided us with the greatest assistance," said Tang Guangming, Chairman of Changzhou Keriel Technology Co., Ltd.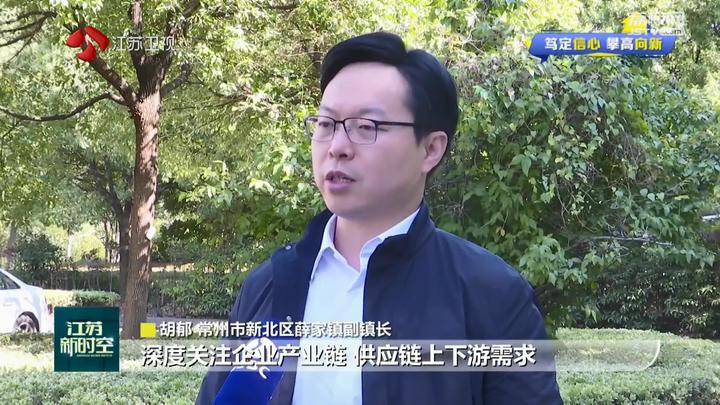 "We have always attached great importance to the upstream and downstream demands of the enterprise's industrial and supply chains by promoting the matching activities of the industrial chain, and ensure that the enterprises can quickly meet production expectations once they are put into production. Private enterprises and small and medium-sized enterprises have the greatest potential for development," said Hu Yu, Deputy Mayor of Xuejia Town, Xinbei District, Changzhou.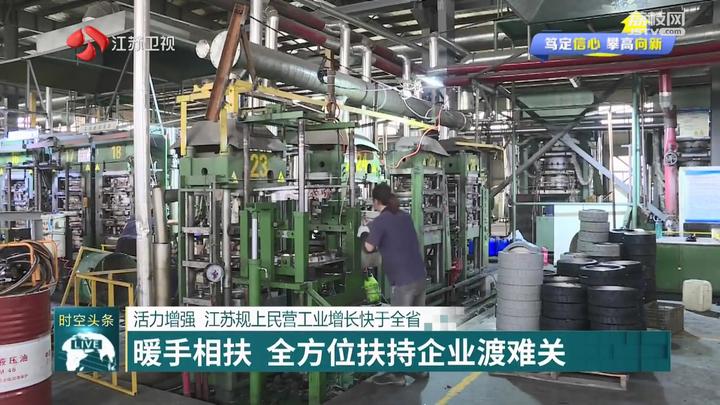 Regional governments have made every effort to solve the problems of funding, talent, and policies for small and medium-sized enterprises. Jiangsu Saimeite Machinery Co., Ltd. has expanded its production capacity this year, but could not find experienced technical workers and management personnel. The local government helped to transfer more than 10 technicians and recommended 4 management and technical talents, resulting in the company's new product sales of more than 30 million yuan.
"The government has provided preferential policies and great support in finance, taxation, and technology, which has increased our confidence in development," said Jia Zhengliang, General Manager of Jiangsu Saimeite Machinery Co., Ltd.
In the first three quarters, private enterprises in Jiangsu contributed 43.9% to the province's imports and exports, which was 10.1 percentage points faster than the province's import and export growth rate. The tax paid by the private economy increased by 32.0% year-on-year, accounting for 64.9% of the total direct taxation by the provincial tax authorities.