The night sales markets across Jiangsu province have promoted consumption formats, effectively fueled cultural and tourism consumption, and stimulated the vitality of the cultural and tourism market. Let's take a close look.
As night fell, the lanterns lit up, visitors were seen here and there in the hustle and bustle. More than 100 stalls showcased a wide range of catering products, cultural and creative products, including local intangible cultural heritage products and popular internet new products.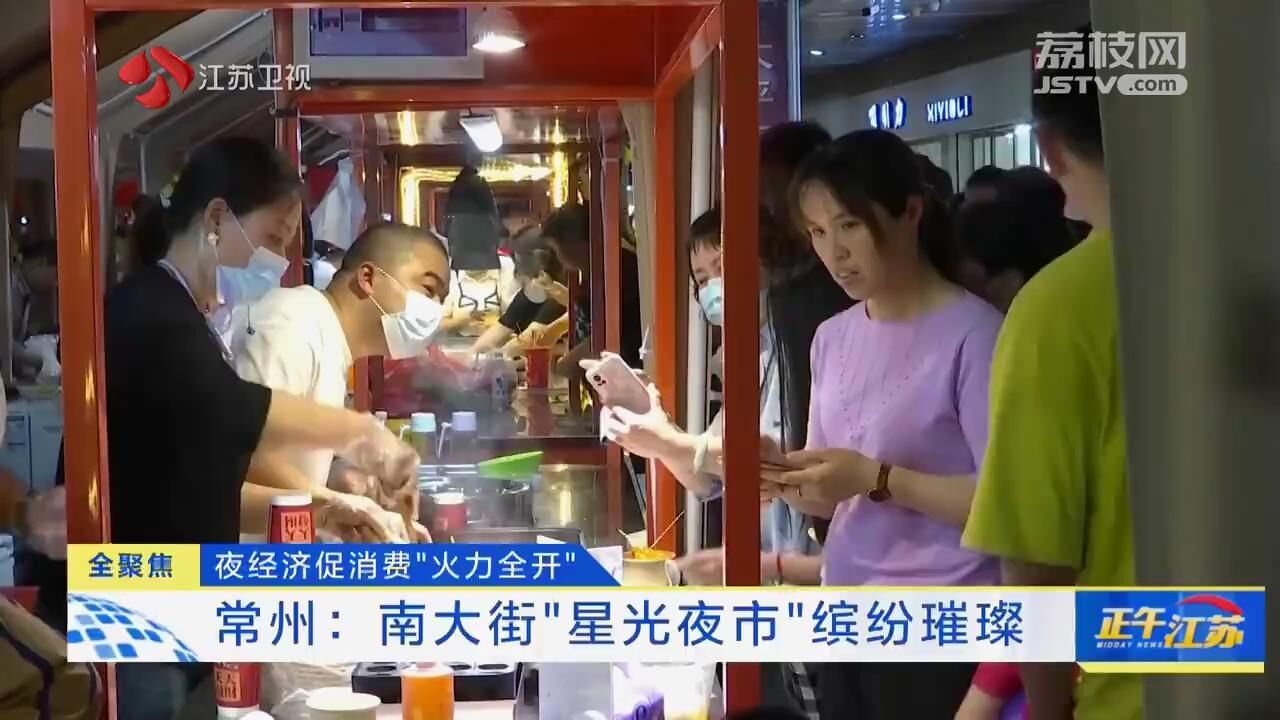 "I sold one or two hundred copies of Luosifen this evening, and all the stocks I had prepared were sold out, which was quite out of my expectations", a night market staller said.
Young people have a cup of coffee in the market, take a photo, make friends, and discover a fresh and interesting life amidst the continuous fermenting joy.
"You feel very good when you see the crowds", a resident of Changzhou said.
The Zhonglou District in Changzhou is carrying out a three-year action plan for the revitalization of commercial districts. Through key projects such as mall upgrading and transformation, the bottleneck in the development of the South Street commercial district is being solved, the quality of the commercial district is being improved, and the promotion of online platforms is being strengthened to gather the popularity of the central commercial district.
Based on the characteristics of fishing ports, Huangsha Port in Sheyang County have innovatively developed new highlights of cultural and tourism consumption such as night tours, entertainment, shopping, and banquets. While enjoying delicious food and enjoying the scenery of the fishing port, people shared the colorful charm of Yancheng's food culture and tourism life.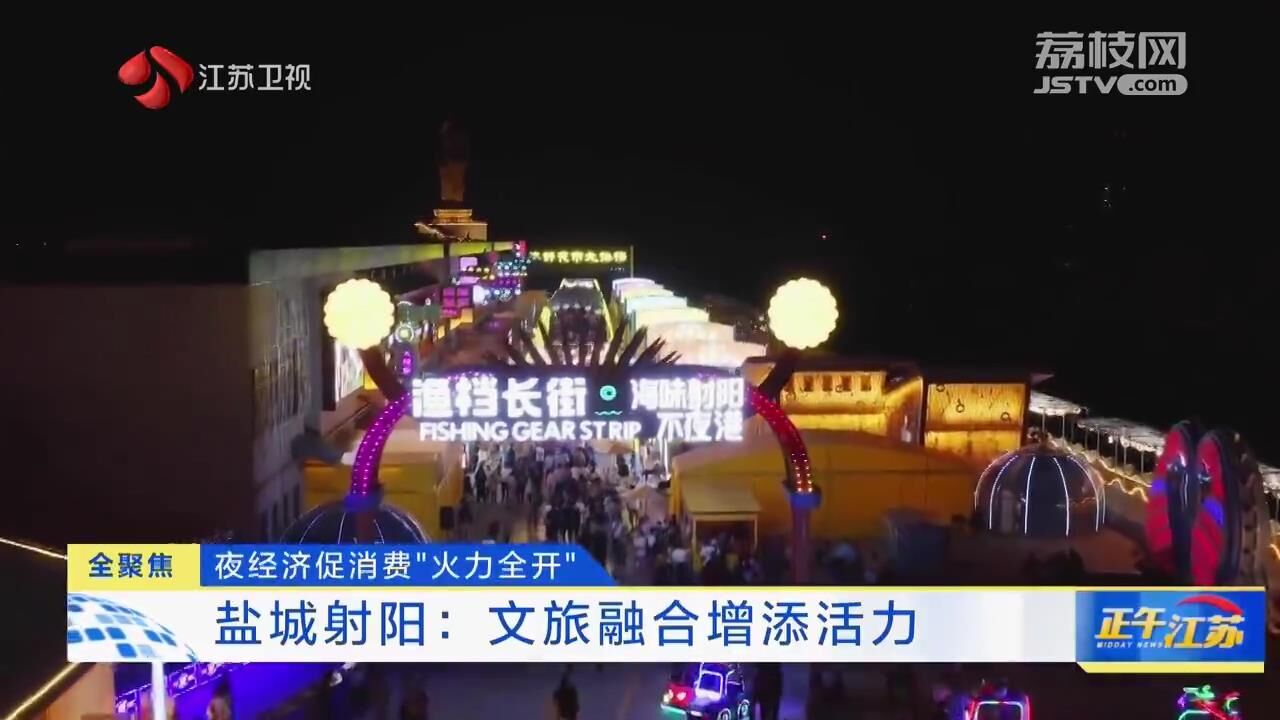 "I took many beautiful photos and many people lined up to buy this swimming crab. There are many delicious things to eat", Guo Xingyao, Student of Yancheng Normal University, said.
Relying on the resource advantages of Huangsha Port as the national center fishing port, Sheyang has built a seafood night market that integrates seafood stalls, specialty barbecues, and flavored snacks in a bid to create an integrated consumption of food, cultural and creative industries, tourism and sightseeing, promote the development of the tourism industry, and promote the prosperity of the consumer market.
"We have launched over 70 various cultural and tourism activities, distributed consumption vouchers of 400 thousand yuan, created a strong consumption atmosphere, strengthened consumption hotspots, and innovated consumption scenarios, stimulating the popularity of cultural and tourism activities and consumption in Sheyang", Chen Deyan, Secretary of the Party Committee of the Culture, Radio, Television and Tourism Bureau of Sheyang County, said.