East China's Jiangsu province has made every effort to promote the practice of high-quality development by making innovative breakthroughs in core technologies. JSBC has the story.
To build a modern socialist country in all respects, we must, first and foremost, pursue high-quality development.
The Purple Mountain Laboratories in Nanjing have created the world's fastest 6G transmission rate and a firewall that has withstood millions of cyber attacks. It has also developed the world's first wide area deterministic network, known as the "information high-speed railway".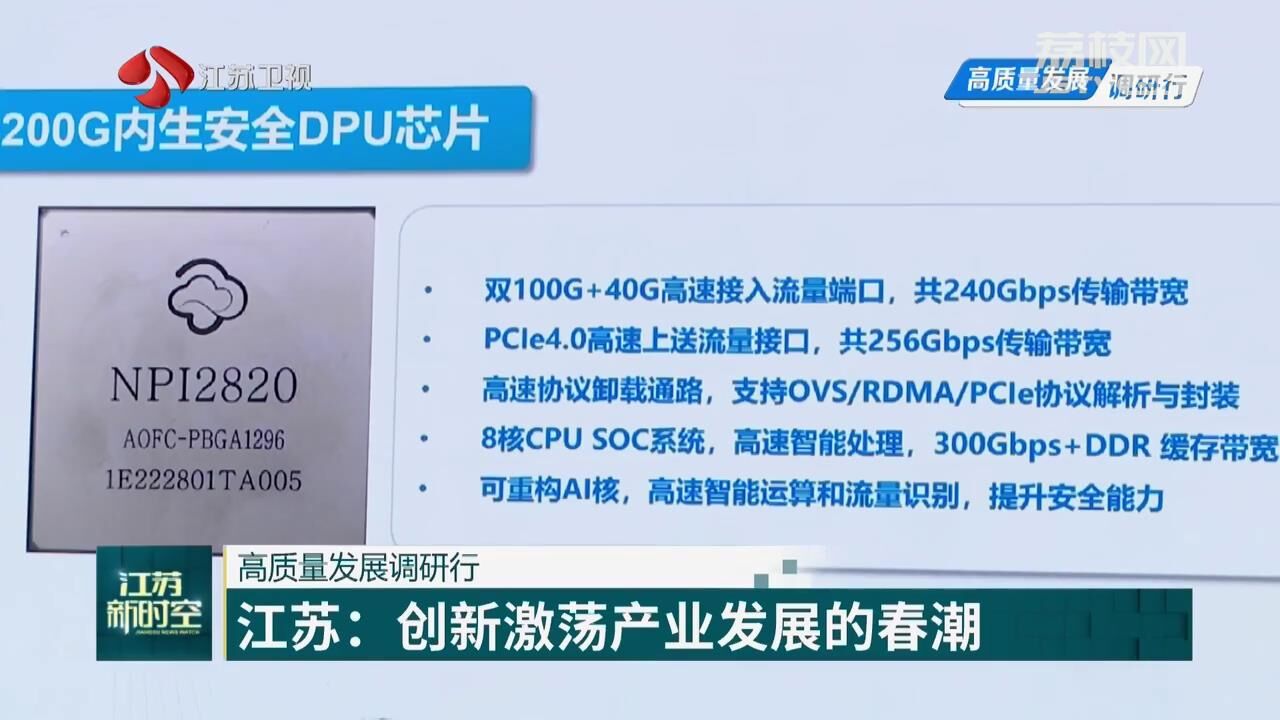 In the five years since its establishment, Purple Mountain Laboratories have created more than 20 of the world's first major original innovation achievements.
The head of the laboratory said that while creating more original technologies, the laboratory is actively strengthening the collaboration between industry, academia, and research so as to transform scientific and technological achievements into "visible" productivity.
"The overall goal of Purple Mountain Laboratories is to meet major national needs, build a world-class scientific research and innovation platform, and apply relevant key technological achievements in the economic field to support the country's economic and social development", Qi Wangdong, Director of the Research Department of Purple Mountain Laboratories, said.
With the arrival of the digital society, cyber security has become an increasingly prominent issue. The "first domestically produced and safe 200GDPU chip" is the latest masterpiece of Purple Mountain Laboratories in serving industrial development with research results.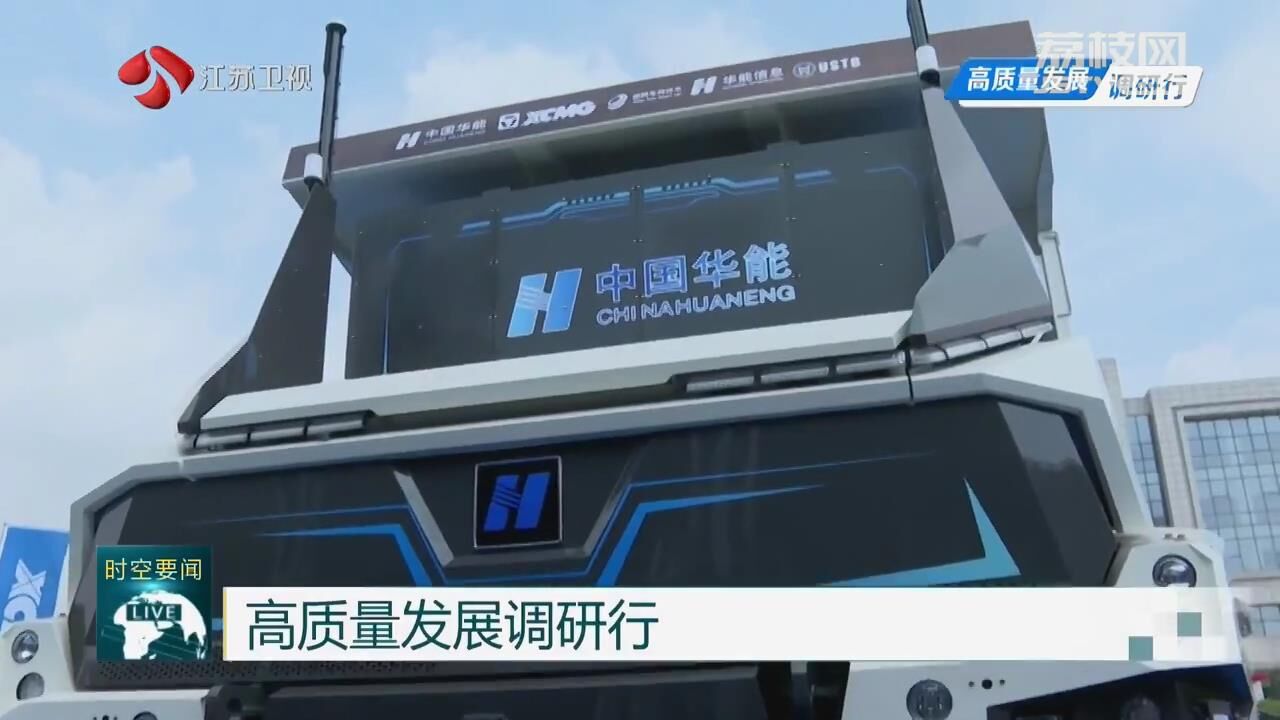 This DPU chip has solved the "bottleneck" problem in China's high-end cyberspace chip, with technical indicators completely aligned with foreign products by utilizing the world's first endogenous security technology to install a "firewall" on the chip.
In the past four years, the Purple Mountain Laboratories have independently developed three cyberspace security chips, which are currently being tested and applied by multiple domestic server manufacturers and will turn out 100 million yuan in annual output value.
"The application of our chips has enabled endogenous security technology to empower data centers, base stations, and various industrial chains, ensuring information security, supply chain security, and functional security", Li Yu, Deputy Director of the Endogenous Safety Research Center of Purple Mountain Laboratories, said.
The XCMG Group has launched the latest upgraded version of the "ZNK" unmanned wide body dump truck, which looks similar to the future equipment in the science fiction film "Wandering Earth 2". Without a driver's cab, it achieves complete unmanned driving and also has a green energy system that integrates charging and swapping by relying on photovoltaic green electricity from the open-pit mine for normal operation.
"This car has fully achieved unmanned driving and can assist in the construction of unmanned open-pit mines. All accessories have been domestically produced, which is very advantageous for us to achieve independent and controllable domestic support", Zhang Bo, Deputy General Manager of Huaneng Yimin Coal Power Co., Ltd., said.
The construction machinery industry in Xuzhou accounts for about 1/5 of the national scale, but it once faced the problem of "strong main engine and weak components".
In order to support enterprise innovation, Xuzhou has started to sort out the list of technical difficulties that restrict the development of the construction machinery industry by introducing various policies, and providing billions of yuan in prize and subsidy funds so as to guide enterprises to continue to increase their efforts in tackling key core technologies.
"We strive to address the shortcomings and weaknesses of the current construction machinery cluster in the fields of basic materials, technological processes, core components, and industrial software, and strive to achieve independent and controllable key core technologies in the construction machinery industry by 2025", Sun Mingqi, Deputy Director of the Manufacturing Promotion Department of the Industrial and Information Technology Bureau of Xuzhou, said.
From leading the forefront of future technologies to breaking through key core technologies, Jiangsu has organized and implemented over 1000 key technology research and development projects and major scientific and technological achievements transformation projects since 2017. At the same time, it has supported the implementation of over 1000 major technological transformation projects in traditional industries every year, leading the country in industrial technology innovation in fields such as engineering machinery, biopharmaceuticals, and the Internet of Things.
Jiangsu continues to rank first in the country in industries such as integrated circuits, new materials, energy conservation and environmental protection, new energy, and marine equipment. The province has also recorded a total of 10 national advanced manufacturing clusters, continuing to rank first in the country.