East China's Jiangsu province reported brisk business and prosperous market during the Spring Festival holiday in response to the government's efforts to spur the vitality and quality of economic operation in the Chinese New Year.
The Confucius Temple Scenic Spot in Nanjing witnessed tens of thousands of visitors during the Spring Festival holiday. The staff of the scenic spot are stepping up preparations for the traditional Lantern Festival that will come in a few days.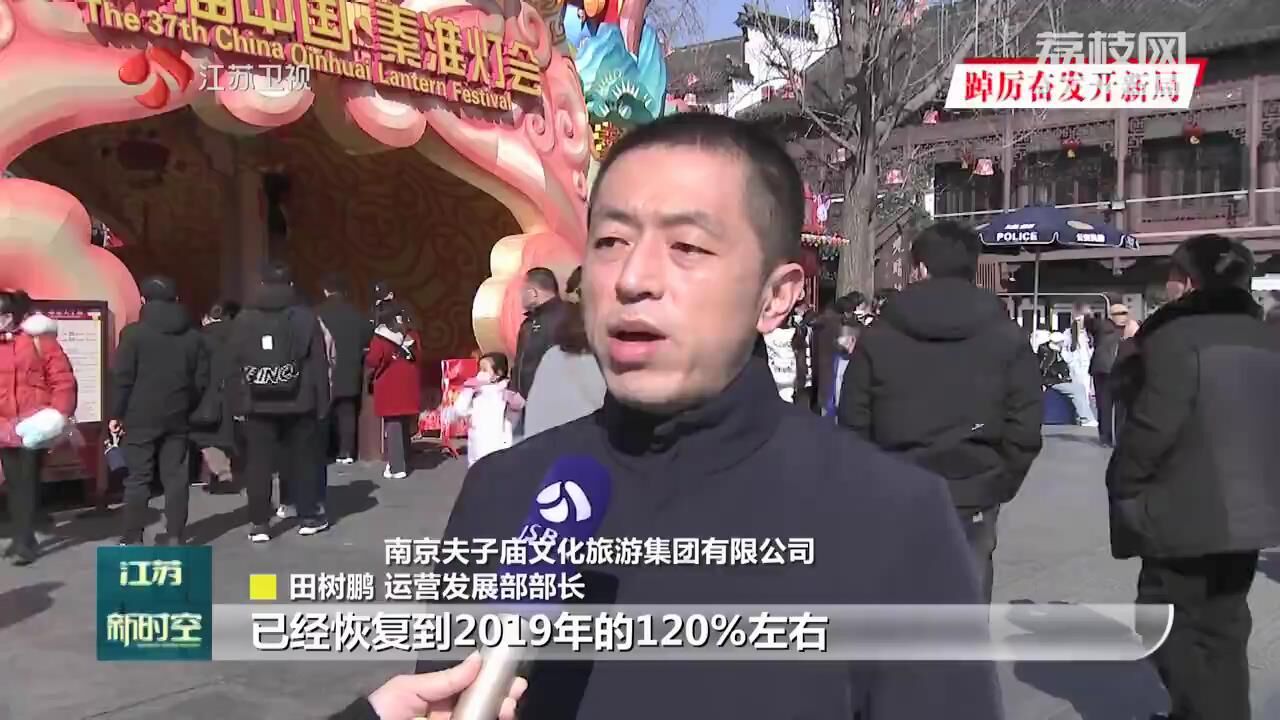 Tian Shupeng, Director of the Operation and Development Department of Nanjing Confucius Temple Cultural Tourism Group Co., Ltd.
During the Spring Festival this year,the Confucius Temple Scenic Area witnessed a relatively strong recovery,with visitors recovering to about 120% in 2019.Every year during the Lantern Festival,the Confucius Temple Scenic Area will receive many visitors.We will strengthen the arrangement and organization of personnel and prepare safety plans in advance.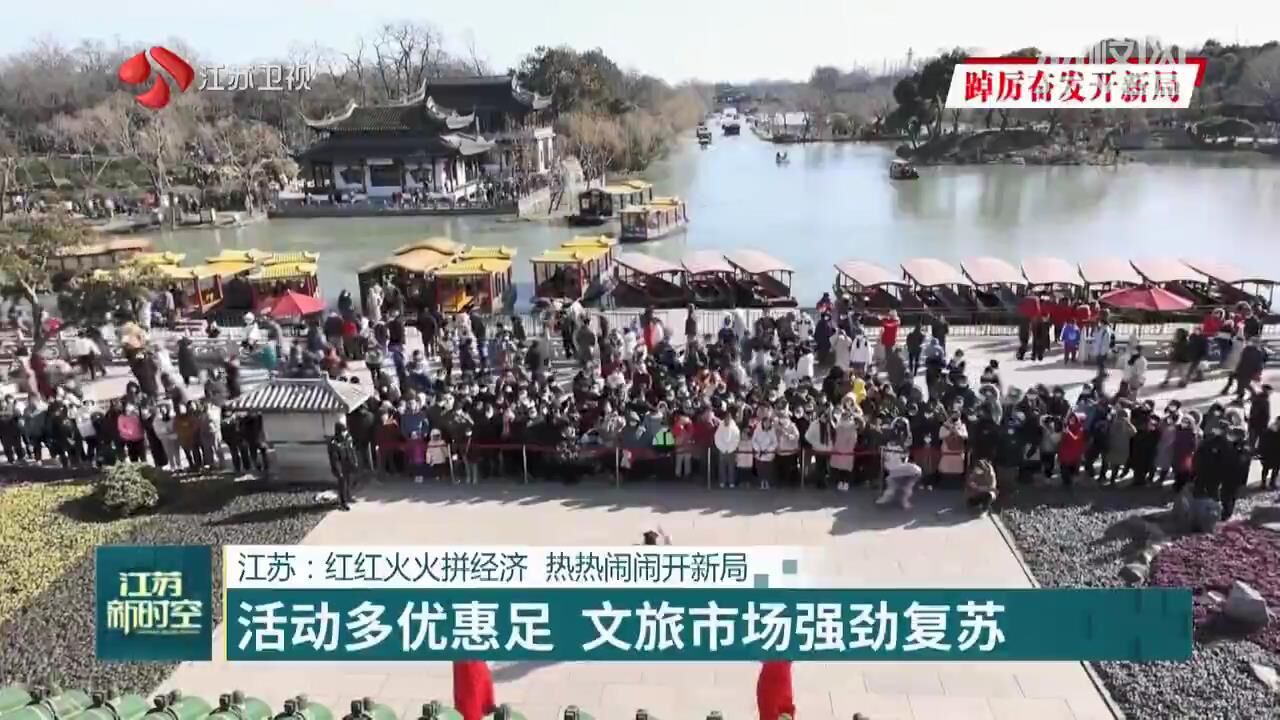 During the Spring Festival, more than 500 special tourism and leisure activities, including the Spring Festival Tourism Carnival, Intangible Cultural Heritage Food Festival, Plum Blossom Festival, and Spring Festival Lantern Festival, were launched throughout the province, and cultural and tourism consumption vouchers, free admission to scenic spots and ticket discounts were issued to boost cultural and tourism consumption. More than 200 tourism measures in five categories were launched to benefit the visitors. The province received 41.3501 million domestic tourists, up 21.8% year on year, and recovered to 121.3% in the same period of 2019.
During the holiday, highway toll stations across the province reported an average daily flow of 2.6148 million vehicles, setting a record high with a year-on-year increase of 10.91%, and a year-on-year increase of 21.63% compared with the same period in 2019, reflecting the vitality of economic development while posing new challenges for security.
The province deployed 87 thousand police officers on duty every day, and 686 fire rescue team stations and nearly 20000 fire rescue workers around the province were on standby around the clock.