The 2021 Zijinshan International Elite Development Summit was kicked off Wednesday morning in Nanjing. Let's take a close look.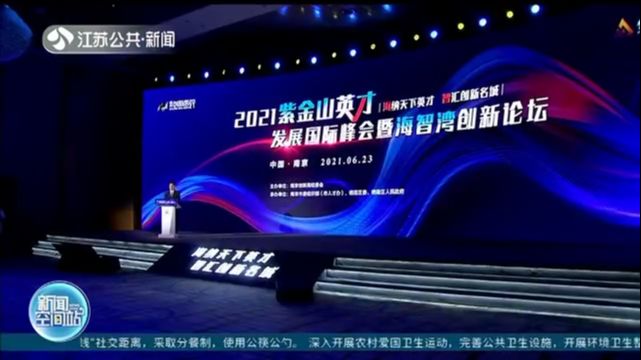 As a special event of the 2021 Nanjing Tech Week, this summit was held to explore ways and means to attract international innovative talents under the new development pattern through keynote speeches and special seminars.
At the opening ceremony, the Turing Entrepreneur-In-Residence Base was officially unveiled, and Nanjing also awarded the "Golden Indus" award to demonstration enterprises for attracting talents overseas.
In recent years, Nanjing has implemented the Purple Mountain Elite Promotion Plan by taking the lead in the country to establish the country's first Brain Bay International Talent Community at the end of 2020.
The Brain Bay International Talent Community has been launched in Jianye, Zidong, Jiangning Districts and Jiangbei New Area that have accommodated 1029 talents of various types. 9 out of 10 of the applicants hold master's or doctoral degrees.
Yang Chaoyue, Bachelor of Waseda University of Japan and Assistant to General Manager of Beijing Foreign Enterprise Human Resources Service Jiangsu Branch
During the three-month residence, we were arranged one-on-one internship tutorials and visited hi-tech firms so that we have gained an overall understanding of the 8 industrial sectors in Nanjing.
Applicants to the Brain Bay International Talent Community joined hands with representatives from the enterprises to light up the photo wall as a sign of starting the global hunting program for talents.