Mid-June saw the commencement ceremonies at colleges and universities across the province as fresh college graduates are bracing for tough competitions on the job market.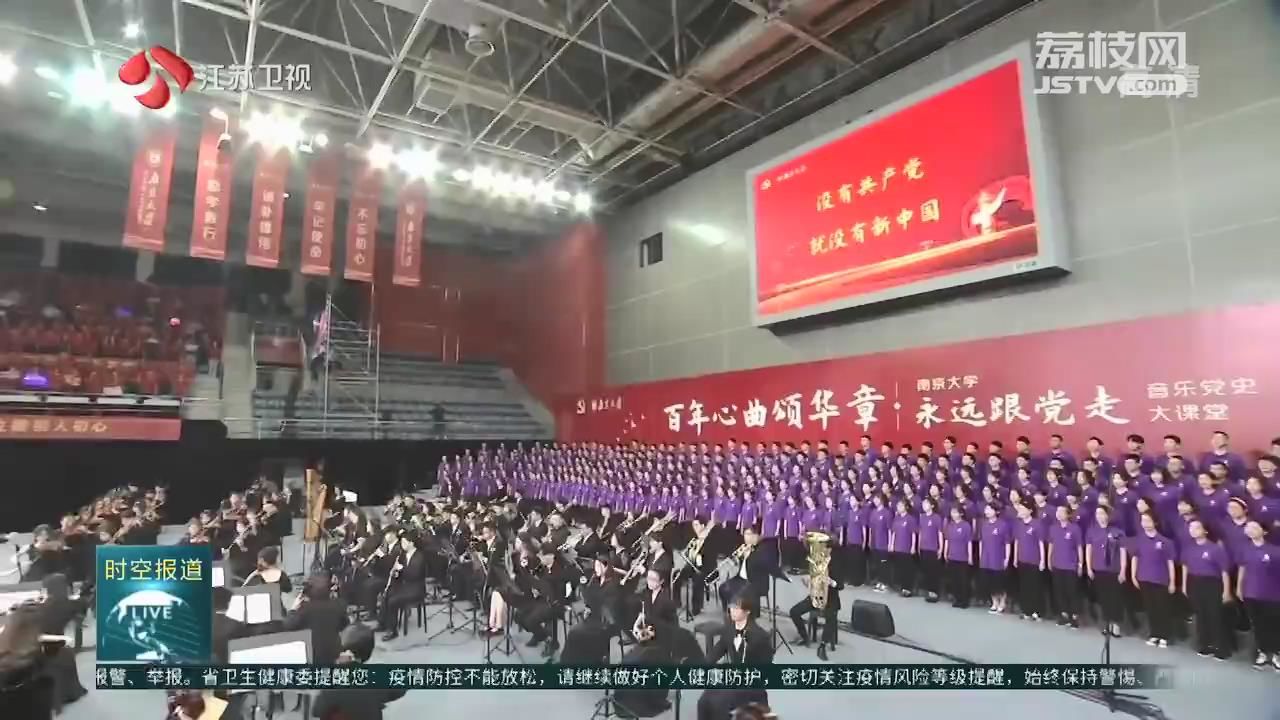 At the 2021 undergraduate commencement ceremony of Nanjing University held on June 20, the keynote speech aroused strong resonance among the graduates.
On the eve of graduation, more than 2,000 teachers and students of Nanjing University also took a music class on party history, singing the love of Nanjing University teachers and students for the party, their praise of the great era, and their commitment to the future.
At the commencement ceremony of Southeast University, graduates from the School of Science and Engineering used 1,200 building blocks to build a satellite which can be split and combined into more than 300 small satellites. Each satellite is printed with the student ID and name of the graduate student.
Yang Tingjun, Graduate of Southeast University
Although we are about to graduate, we will remain committed to the college. Satellites are also vehicles for human beings to move into space expressing the lofty ideal of pursuing the stars and the sea.
Nanjing University of Science and Technology held a grand flag-raising ceremony to encourage CCP members among the graduates to strengthen their ideals and beliefs.
At the commencement ceremony of China Pharmaceutical University, the graduates said that this year marks the centenary of the Communist Party of China, and they will share the responsibility with the country and move forward with the times. Teachers from Nanjing University of Technology gave graduates a unique name stamp engraved with the school motto.
Zhang Shiyu, Graduate of Nanjing University of Technology
I will go to the West China to start my voluntary teaching stint. I will take this seal and the imprint along with me.
Ran Hong, Graduate of Nanjing University of Finance and Economics
After graduation, I will serve at the grassroots communities and do what I should do in the most ordinary position
Han Wen, Graduate of China Pharmaceutical University
I am going to continue studying as a graduate student in pharmacy, because when we were undergraduate, we experienced a lot of experimental and theoretical courses,which deeply cultivated my interest in this field of study.