Hematopoietic stem cell donated by a Taiwan man was implanted into the body of a leukemic man from Changzhou city, Jiangsu province, at Nanjing BenQ Hospital Wednesday afternoon, marking the first case of frozen hematopoietic stem cells donated by Taiwan's Tzu Chi's bone marrow bank to the Chinese mainland.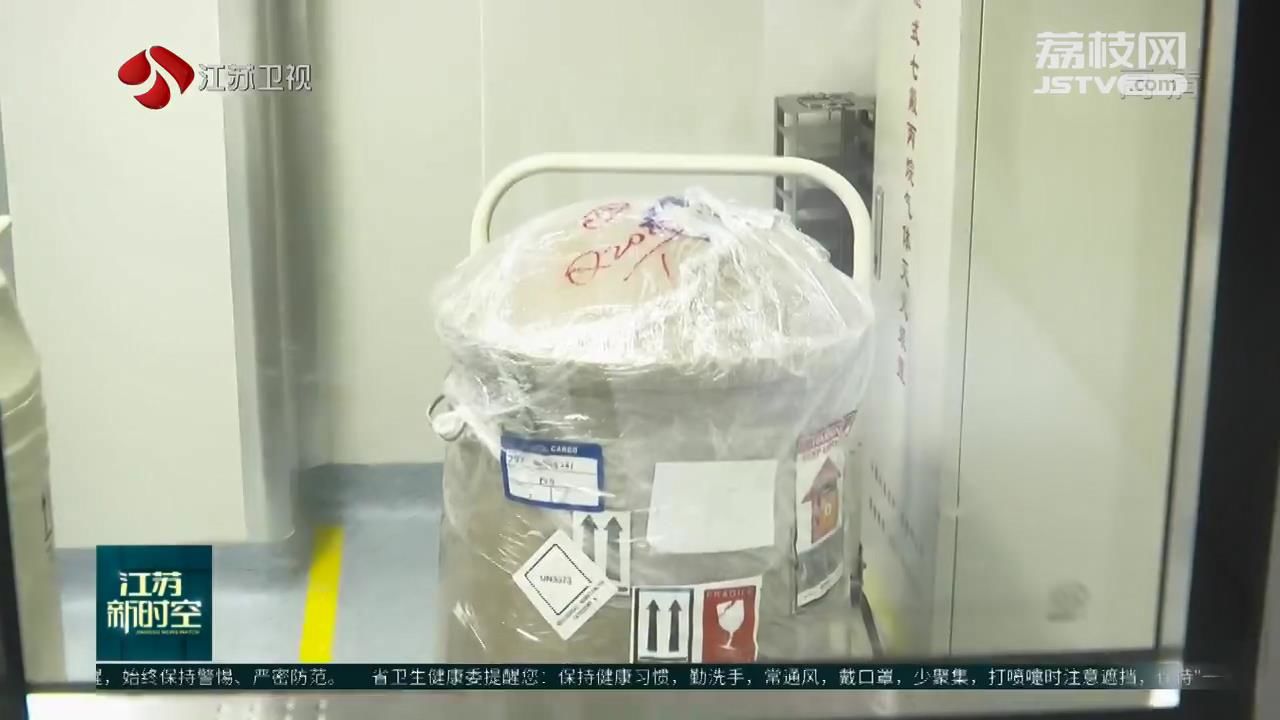 The recipient of the transplant was a 27-year-old man from Changzhou who was diagnosed with high-risk acute lymphoblastic leukemia in April last year.
Fortunately, a 27-year-old Taiwanese man turned out to be a perfect match on December 23 last year, thanks to the efforts of the Tzu Chi bone marrow bank in Taiwan.
Normally, the extraction of hematopoietic stem cells from the donor's body and the implant of the stem cell into the recipient's body must be completed within 48 hours. However, due to the impact of the epidemic, Taiwan's Tzu Chi Bone Marrow Stem Cell Center chose to arrange the storage of stem cells in low-temperature barrels of liquid nitrogen and transport them to Nanjing as frozen items.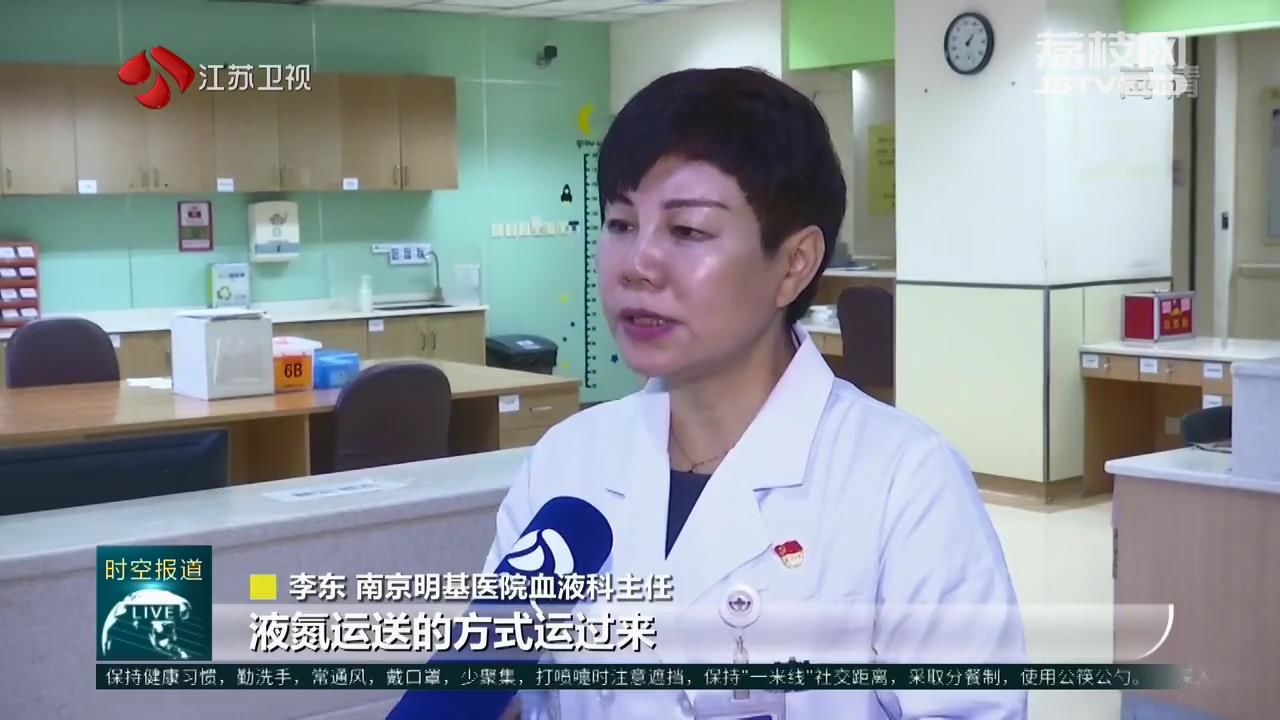 Li Dong, Director of the Department of Hematology, Nanjing BenQ Hospital
This time, the stem cells were frozen in liquid nitrogen at -196℃, so that we feel at ease to ensure the success of the implant.
On March 25, the donor Taiwanese man had his hematopoietic stem cell collected at Tzu Chi Hospital in Taiwan. The Tzu Chi bone marrow bank put the hematopoietic stem cells in liquid nitrogen at -196°C for freezing. On March 27, liquid nitrogen storage tanks containing stem cells were flown across the Taiwan Strait before being delivered to Nanjing BenQ Hospital. At 1 p.m. on Wednesday, the frozen hematopoietic stem cells. after being warmed up and recovered, were successfully infused into the body of the Changzhou man.
If all goes well, the white blood cells in the Changzhou man's body will slowly "grow" in 14 days, and these "seeds of life" from Taiwan will be planted in the Changzhou man.
The transportation of frozen hematopoietic stem cells from Taiwan to the Chinese mainland was supported by the team of Academician Lu Daopei and Dr.Tsung-dao Lee, as well as the China Bone Marrow Bank, Tzu Chi Taiwan Marrow Bank, and Jiangsu Red Cross Society.