At the beginning of the Year of the Ox, Jiangsu enterprises have been revved up for production, transformation and upgrading. The new infrastructure construction is in full swing to march into a new phase, getting ready to promote the province into the leading position of internet construction and manufacture.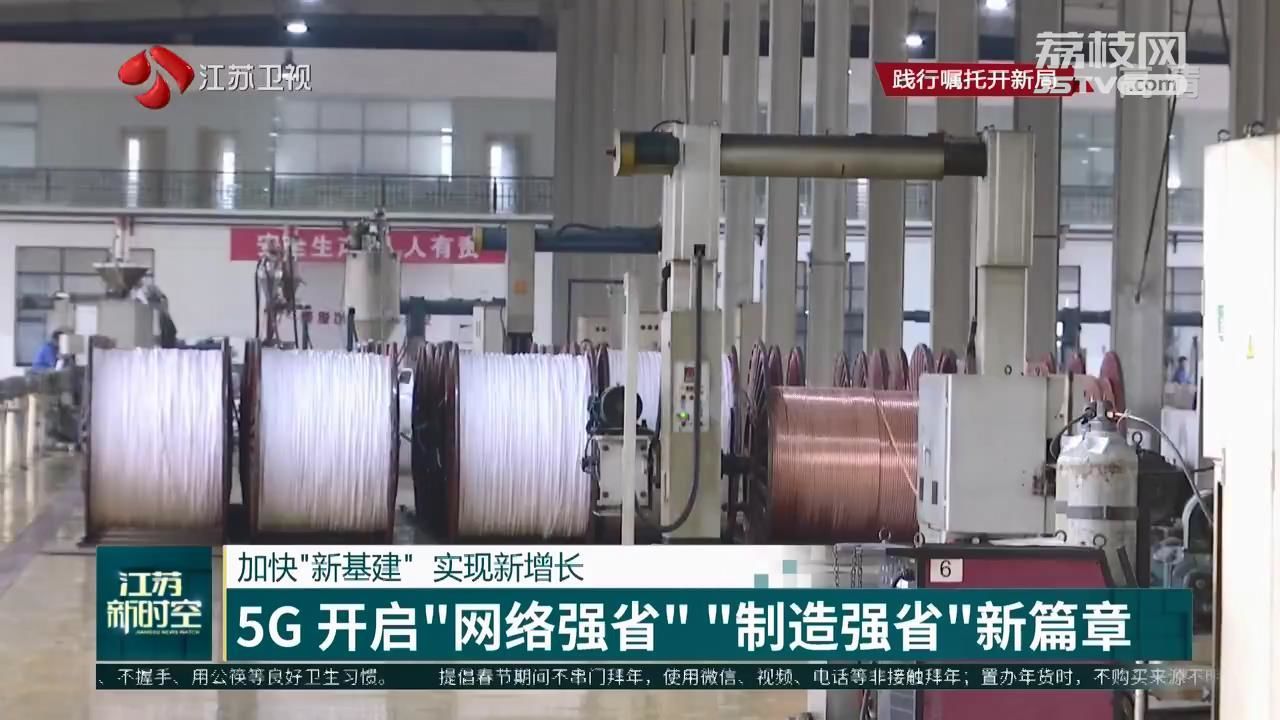 In the intelligent production workshop of Yixing TriGiant Group Co., Ltd., the important facilities of 5G network, "optoelectronic hybrid cables," have been off the assembly line and are delivered to the 5G construction sites around the clock. The "photoelectric hybrid cable" jointly developed by TriGiant and Huawei combines the original optical cable and cable functions into one, so as to support driverless and other 5G applications requirements for continuous and stable transmission of signals.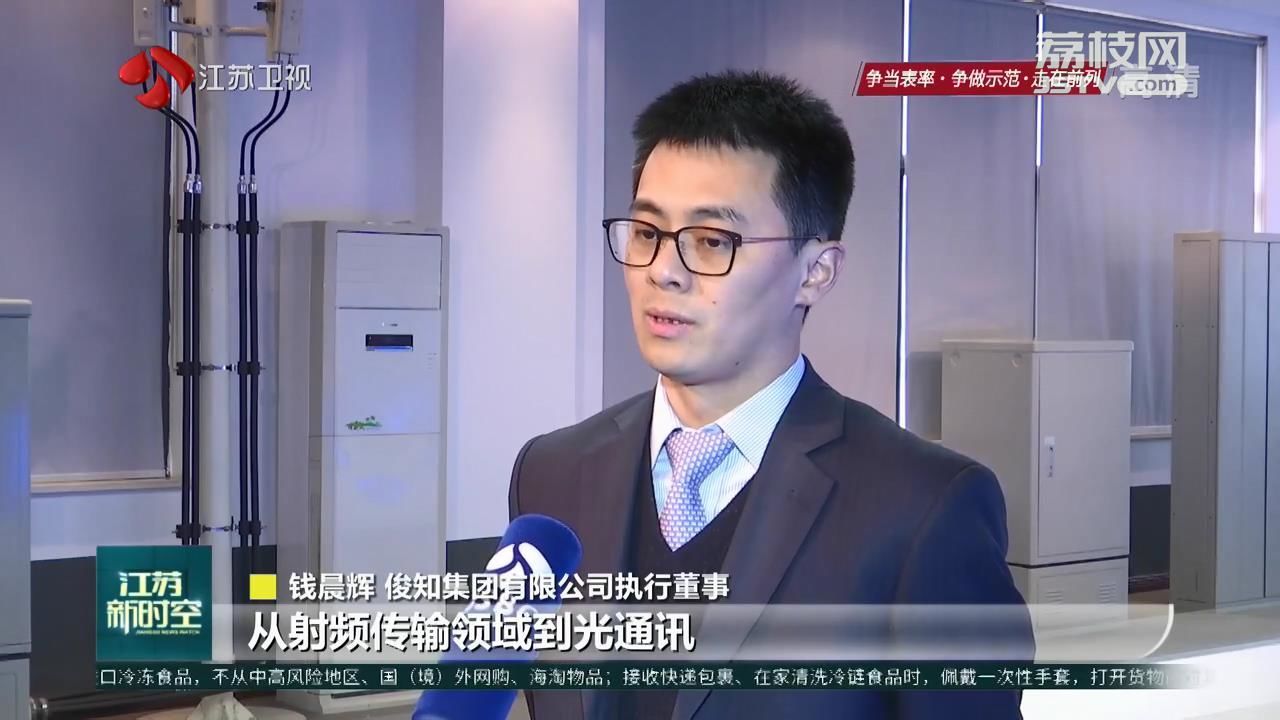 Qian Chenhui, Deputy General Manager of TriGiant
According to China's national needs for 5G construction
our products now range from RF transmission
to optical communications
to power cables and opto-electronic hybrid cables and so on
During the 14th Five-Year period, China will enter a large-scale 5G construction period. A number of enterprises in Jiangsu Province, represented by TriGiant and Nari Technology Development Co. Ltd., lead the industry with their new technologies and new products.
In 2021, Jiangsu will continue to accelerate the "new infrastructure construction and application" represented by 5G networks and data centers. It will invest 100 billion yuan in 100 new infrastructure projects. In terms of infrastructure, Jiangsu will build 60,000 5G base stations, basically achieve full coverage of 5G networks in urban and rural areas and various industrial parks across the province, and strive to achieve a scale of 300 billion yuan for 5G industry. Meanwhile, Jiangsu will improve the construction of charging and replacing power facilities and upgrade the level of connectivity of transport.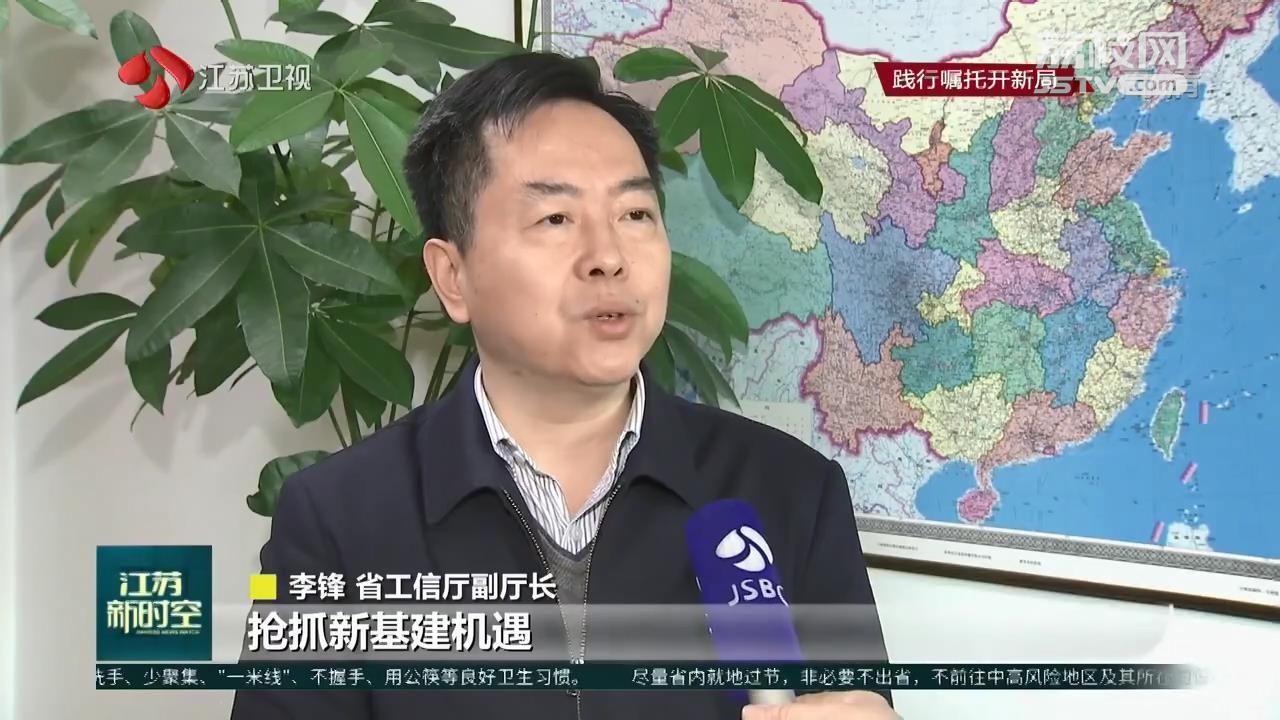 Li Feng, Deputy Director of Industry and Information Technology Department of Jiangsu
We must pay close attention to major projects
especially take advantage of Jiangsu's industrial advantages
seize new infrastructure opportunities
and constantly upgrade our new momentum
In terms of application scenarios, Jiangsu will implement 20 key projects of "5G + Industrial Internet" in 2021. Jiangsu will promote the construction of provincial vehicle networking pilot areas in Wuxi, Suzhou, Nanjing and Nantong, accelerate the application of technology products such as on-board chips, intelligent sensing, edge computing and vehicle-road coordination, and strive to reach 200,000 users of vehicle networking. Meanwhile, Jiangsu will support Changzhou and Yangzhou to establish national model cities for information consumption, and the information consumption scale of Jiangsu will reach 620 billion yuan in 2021.