Drying salted fish and ducks, dusting the houses, steaming buns and grinding beans to make tofu, people across Jiangsu province are getting ready for the celebration of the ChineseNew Year with festive atmosphere.

As the New Year is approaching, urban and rural areas in Jiangsu are filled with festive atmosphere as Spring Festival couplets are hung on the city gate to usher in the biggest holiday of the year.
The majestic and huge Spring Festival couplets are set against the towers, adding a festive and peaceful atmosphere.
Qingguo Lane in Changzhou has hung 100 shapes of Chinesecharacters to convey New Year's blessings. Red lanterns are also hung up in the streets and alleys, creating a colorful New Year scene.

In the small commodity market, couplets, Chinese knots, colorful lanterns, especially pendants and ornaments related to the "Year of theOx"are more popular.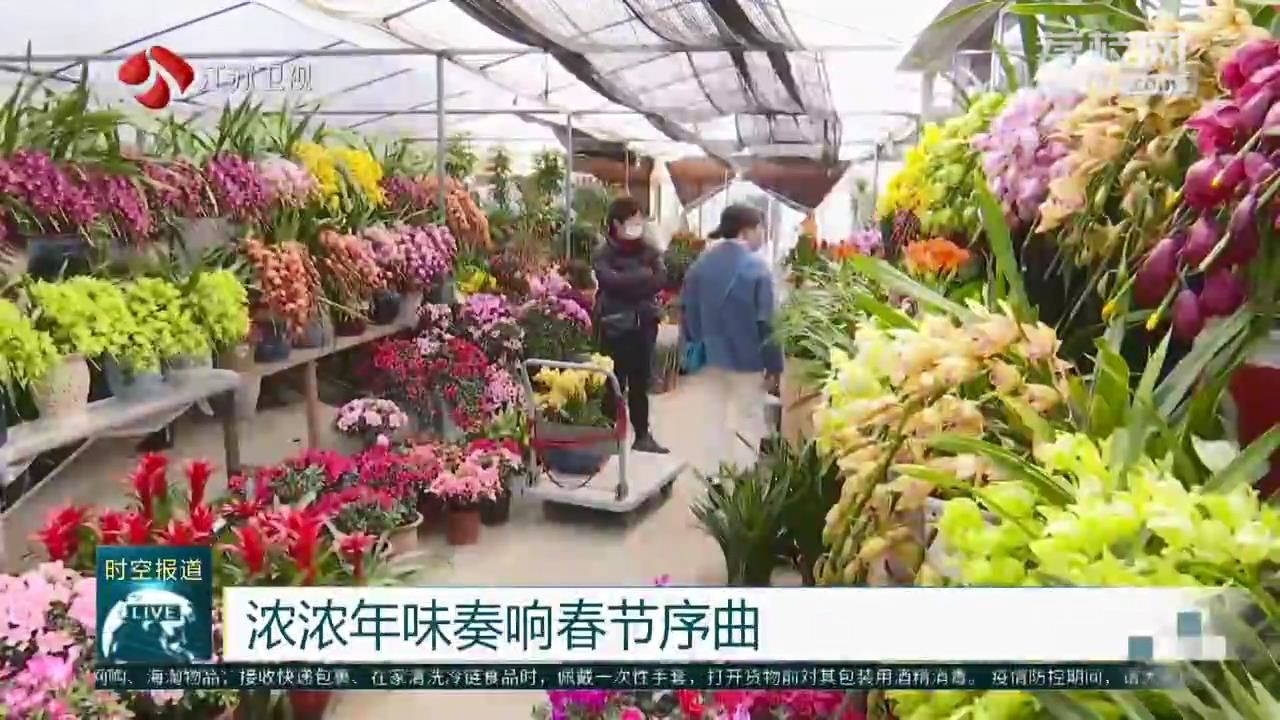 The festive scene is complemented by the booming sales of orchids and other seasonal flowers while freshly prepared delicacies are reminding people of the approaching footsteps of the ChineseNew Year.
In Nantong, a 56-layer steamer is surrounded with customers eager to buy a bag of steamed buns that symbolizereunion in the Chinese folk customs.
In Tianwang town, Jurong County, the villagers are busy making the glutinous rice cake that symbolizes the harmony and unity and stands for the sweetness and happiness.
The booming sales of time-honored brands such as Suzhou's fried fish with sauce, golden egg dumplings, and Suqian's wheel cakesare extremely popular amid the earthly scenes of the Chinese New Year.