The city of Yancheng has relied on its sea resources to explore a new path driven by a new type of urbanization and rural revitalization strategy by promoting its green development path in the exploration of a green, coordinated and shared development model.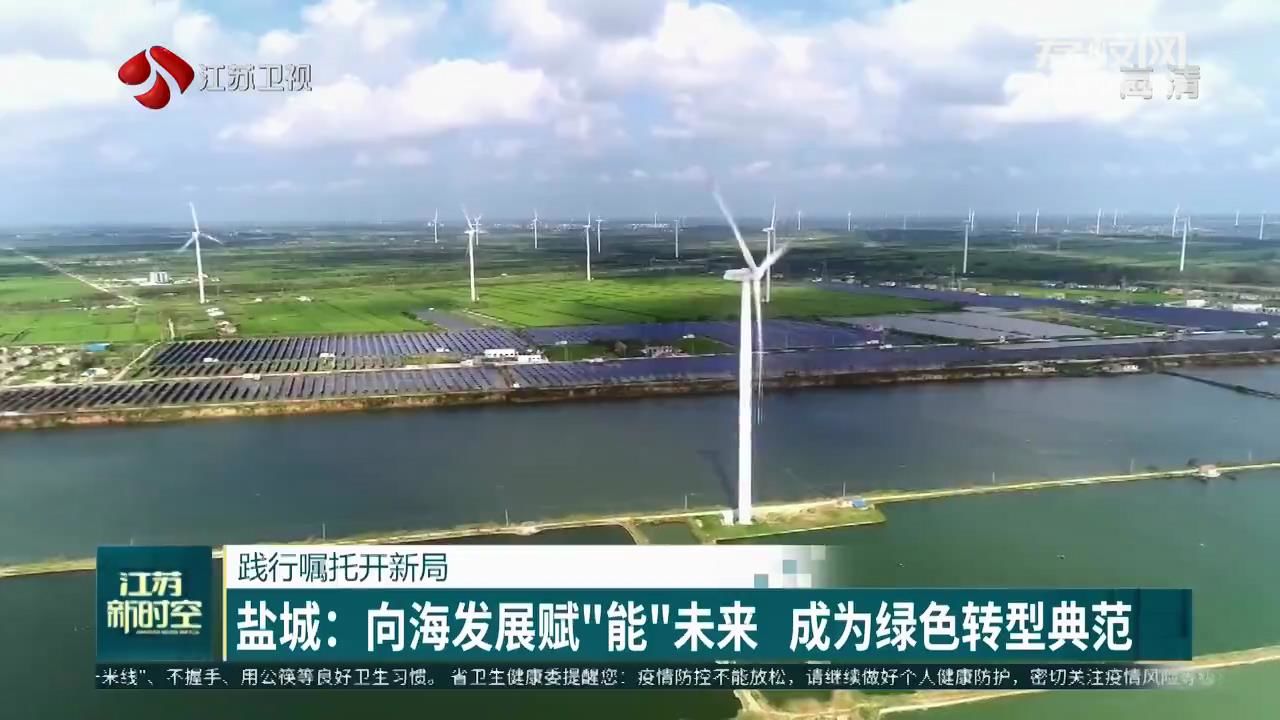 Jiangsu Shuangrui Wind Power Company is stepping up its second-phase blade project by carrying out construction and production line installation simultaneously. The project is expected to be put into production after the Spring Festival this year.
The Wind Power Industrial Park in Dafeng District of Yancheng is a national-level strategic emerging industry cluster development pilot area with the most complete industrial chain at the county level. The industrial park has formed a complete industrial chain, covering complete sets of core materials such as wind power complete machines and supporting motors, blades, and towers.
In 2020, the invoiced sales of the new energy equipment industry in the development zone are expected to reach nearly 19.5 billion yuan, a year-on-year increase of 22.5%.
Chen Yuqing, Director of the Jiangsu Dafeng Wind Power Industrial Park Administration
We insist on relying on resources to attract projects, further expand the park carrier platform, and accelerate the clustering of industrial chain projects such as design, manufacturing, assembly and testing.
The development of Dafeng Wind Power Industrial Park is a vivid portrayal of Yancheng's adherence to the new development concept, industrial transformation and green development. During the "Thirteenth Five-Year Plan" period, Yancheng saw the emergence of its four leading industries that include automobiles, steel, new energy, and electronic information.
During the "14th Five-Year Plan" period, Yancheng will accelerate the construction of a modern automobile city, build a large steel base, lay out coastal energy valleys, promote the development of electronic information ports, accelerate the development of Binhai Port Industrial Park, and deepen industrial cooperation with Shanghai, Nanjing and other Yangtze River Delta cities, promote the construction of the China-Korea (Yancheng) Industrial Park with high standards, and implement the construction of a global agricultural modernization demonstration zone so as to promote rural revitalization, and consolidate the foundation for comprehensive modernization.
Dai Yuan, Secretary of Yancheng Municipal Committee
We will take firm stance in the direction of high-quality development and set an example in green and coordinated development and people-centered shared development. We will actively serve the country to build a new development pattern, actively participate in the international and domestic economic circulations and strive to be a model in the two-way interaction between the Northeast Asian economic circle and the Yangtze River Delta. We will strive to be at the forefront of realizing socialist modernization, meet the requirements of modernization construction, actively explore the realization of agricultural and rural modernization, comprehensively promote the development of urban and rural integration, and strive to explore a modernization road, with Yancheng characteristics.