East China's Jiangsu province will spare no effort to promote ecological zoning control in a bid to promote the construction of a beautiful Jiangsu, the provincial government said at a press conference on Thursday.
Ecological zoning control will target ecological protection red line, environmental quality bottom line, resource utilization online and ecological environment access list.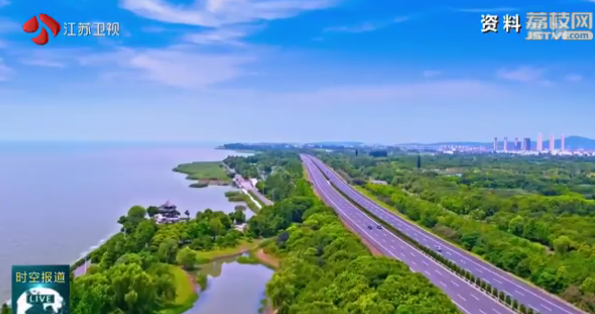 As an important measure to promote the beautiful Jiangsu campaign, Jiangsu took the lead in launching and completing the preparation work.
A highlight of the plan is to highlight the precise management of the ecological environment.
Based on the ecological environment function, natural resource endowment and actual economic and social development, the province has marked off 4365 environmental control sections, which are divided into priority protection sections, key control sections and general control sections for better classified management.
Chen Zhipeng, Deputy Director of Jiangsu Provincial Department of Ecology and Environment
Industrial park in Jiangsu is the focus
of ecological environment management and control
We have separately designated 178
provincial-level and above parks
and 1,787 city and county-level parks and below
as key control areas
and formulated ecological environment
access lists one by one
which is conducive to promoting
the high-quality development of industrial parks
and a high level of ecological environment protection
Jiangsu will also establish a unified information management platform to provide important references for government planning, corporate investment, ecological environment governance and supervision in data sharing and dynamic updates.