East China's Jiangsu province will send a medical team to Venezuela to help contain the COVID-19 in the South American country.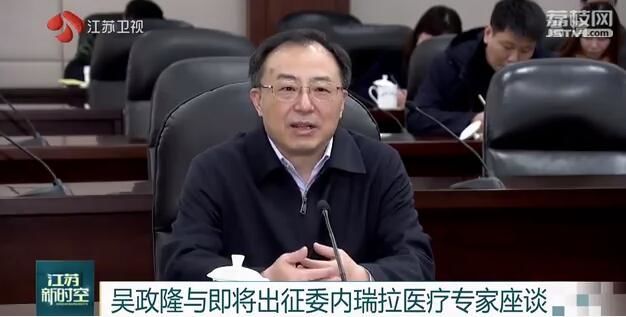 Wu Zhenglong, Governor of Jiangsu, had a meeting with the medical experts Sunday morning.
Wu Zhenglong said the virus knows no borders, adding that the COVID-19 has broken out in many countries, posing a huge threat to the lives and health of the people around the world, and a huge challenge to the global public health security.
By sending the medical team to Venezuela, China has demonstrated its role as a responsible major country in international affairs and its commitment to promote building a community of shared future for mankind, the governor said.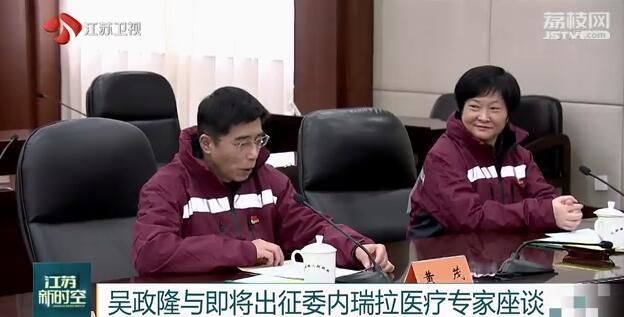 The governor said the provincial party committee and the provincial government will serve as the backbone and ensure the supply of medical provisions so as to make the medical team worry-free during their assistance in Venezuela.
The Governor hoped that the team of medical experts from Jiangsu will work with Venezuelan experts to defeat the epidemic so as to deepen the profound friendship between the two peoples, and contribute wisdom and strength to building a community of shared future for mankind.
Huang Mao, director of the Department of Respiratory and Critical Care Medicine of the Provincial People's Hospital, is appointed head of the expert team.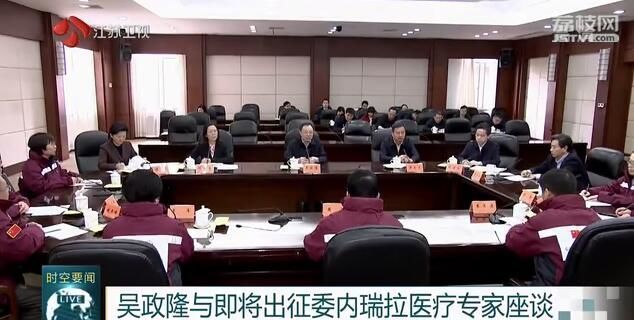 We will share with the medical and health institutions in Venezuela our experiences and methods in the prevention and control of the epidemic and provide guidance and advice on disease prevention and control, clinical diagnosis, community management based on actual conditions and scientific prevention and control, he said.
The team of experts includes doctors from the Provincial People's Hospital, the Provincial Hospital of Traditional Chinese Medicine, Soochow University No. 1 Hospital, the Provincial CDC and the Drum Tower Hospital.
(Source:ourjiangsu.com)