East China's Jiangsu Province has made every possible effort to resumed production of production of key medical supplies and daily necessities for the prevention and control of the novel coronavirus epidemic.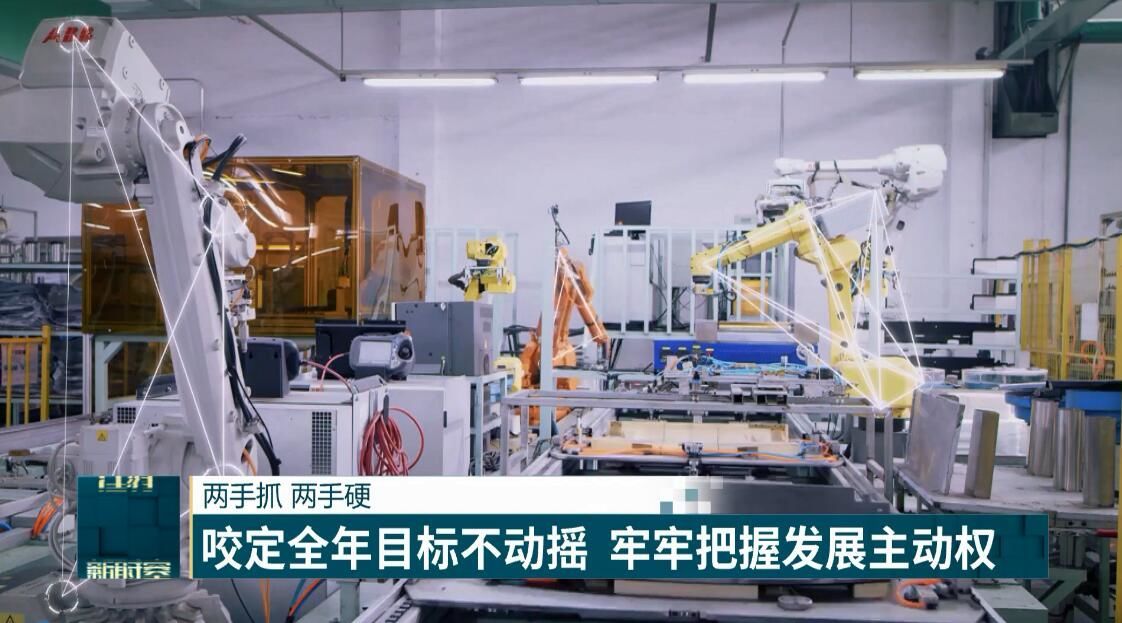 43 large investment projects broke ground in Wujiang District, Suzhou City, on Tuesday afternoon.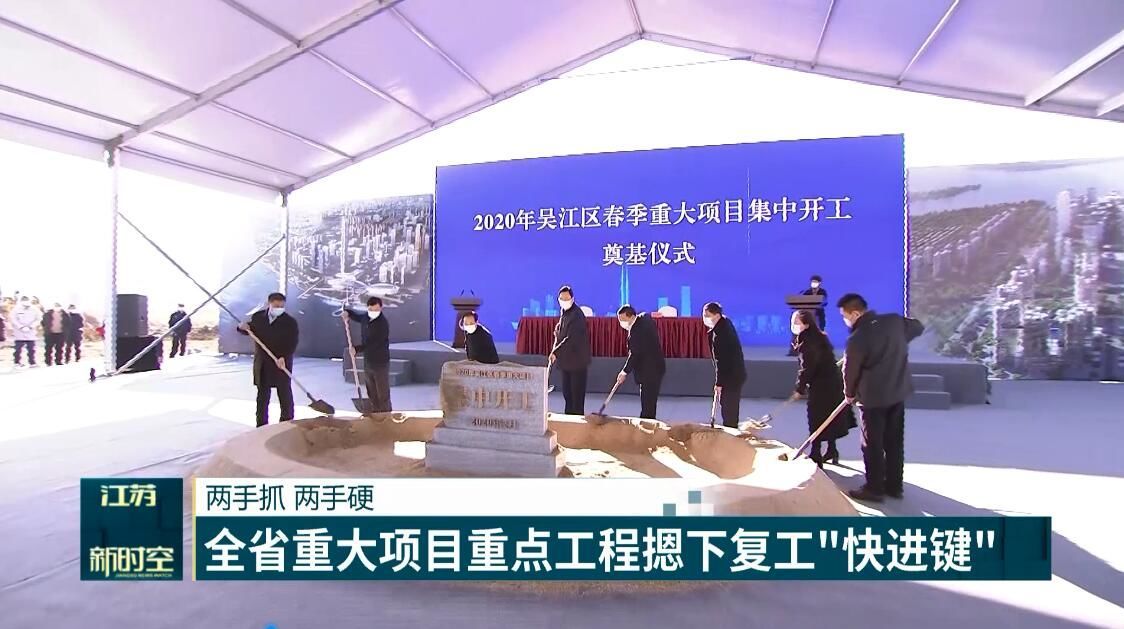 These investment projects will bring a total capital of 46.5 billion yuan.
Hengli International New Material Industrial Park signed a contract on site, with a total investment of 20 billion yuan. This is the first time that Suzhou has held a major project signing contract since it resumed work.
84% of the industrial enterprises above the designated size have resumed production as of February 16.
Xuzhou High-tech Zone and Changshu City signed on Tuesday a number of investment projects worth 5 billion yuan. Resumption of work has got underway on the Zhangjiagang section of the Southern Yangtze River intercity railway and the main bridge of Changzhou-Taizhou Yangtze River Bridge.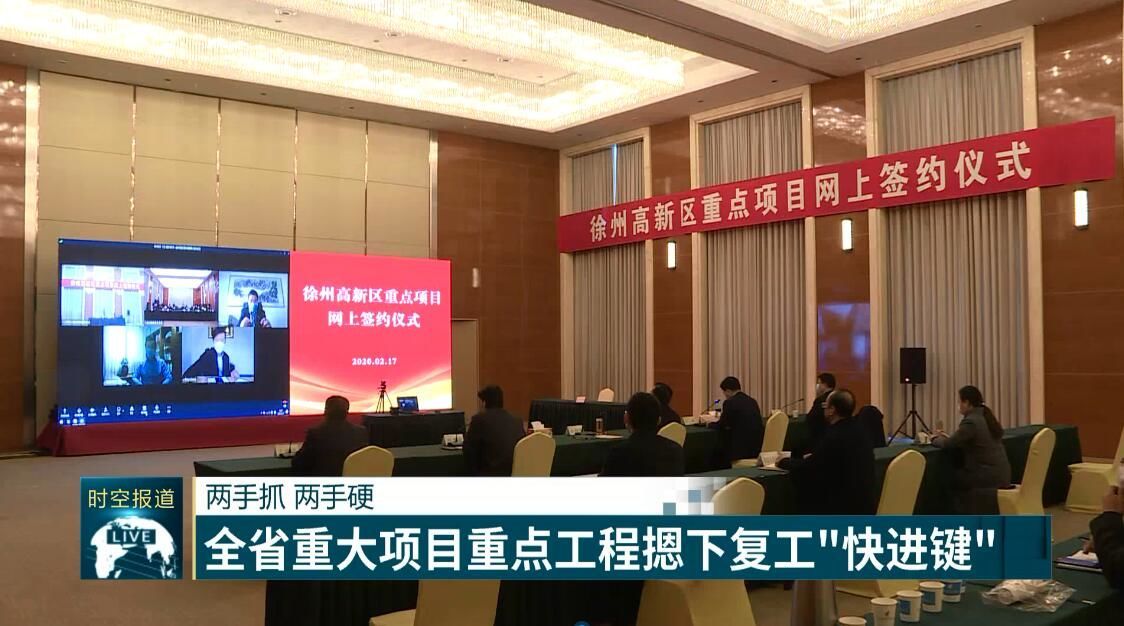 Jiangsu has released 50 preferential measures in 12 categories to ensure the provision of key medical supplies and daily necessities as a large part of local enterprises have resumed production since February 10.
The Provincial Department of Human Resources has taken flexible measures to ensure that the enterprises that have resumed work can hire as many workers as possible.
Government officials in Wuxi and Changzhou have been dispatched to the local enterprises to help tackle difficulties.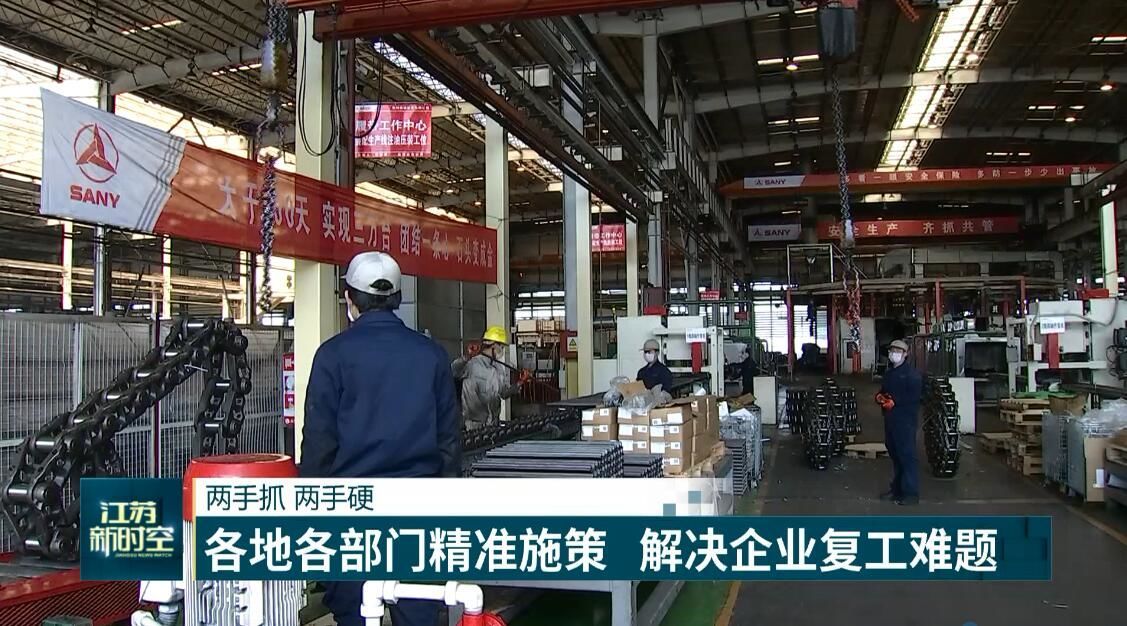 Authorities in Suqian and Yangzhou have dispatched epidemic prevention and control materials to ensure that the local firms resume production without any worries.
Nanjing Jiangbei New Area and Taicang city have arranged for shuttle buses to transport the workers to and from the factories on designated routes.
At a meeting on Feb 17, Premier Li Keqiang urged further efforts on the medication and social security work in virus-hit Hubei province, especially the capital city, Wuhan. He stressed that orderly resumption of work and production should be implemented while continuing epidemic prevention and control.
Local governments nationwide should navigate enterprises through orderly production resumption while strengthening epidemic-prevention by taking measures to disinfect offices, canteens and staff dormitories, according to the meeting.
(Source:ourjiangsu.com)