The Jiangsu Provincial Government and Bank of China Co., Ltd. signed a strategic cooperation agreement in Nanjing on Wednesday. Before signing the contract, Lou Qinjian, secretary of the provincial party committee, and the governor Wu Zhenglong met with Liu Lianke, chairman of the Bank of China, and Wang Jiang, President and deputy secretary of the party committee of the Bank of China.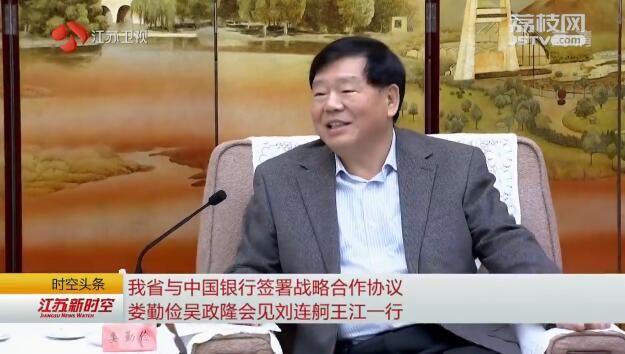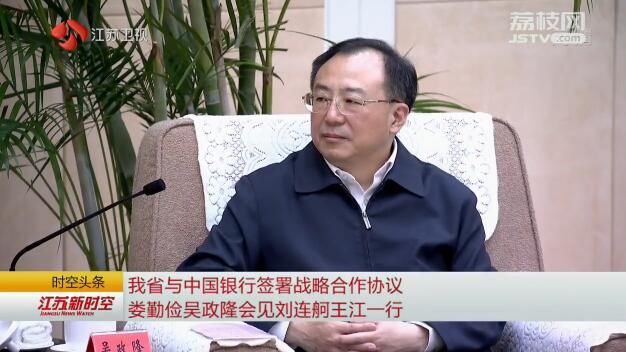 Lou Qinjian and Wu Zhenglong thank the Bank of China for its long-term support for Jiangsu's development.
  Both parties conducted in-depth exchanges on the role of finance in serving the development of Jiangsu's real economy, promoting the construction of major projects such as transportation infrastructure, supporting the steady growth of foreign trade, and accelerating the construction of overseas parks.
  Lou Qinjian said that under the guidance of the Xi Jinping Thought on socialism with Chinese characteristics for a new era, Jiangsu is implementing the spirit of the General Secretary 's important speech on Jiangsu 's work, consciously practicing the new development concept, strengthening confidence, seizing opportunities, making greater efforts and working hard to write a new chapter in the construction of a new Jiangsu.
  Lou Qinjian hoped that the Bank of China will actively participate in the high-quality development of Jiangsu and play a greater role in helping Jiangsu implement the national strategy of "Belt and Road" construction, the integrated development of the Yangtze River Delta region, the development of the Yangtze River Economic Belt, and the construction of the Pilot Free Trade Zone so as to make a greater contribution to the country's overall development.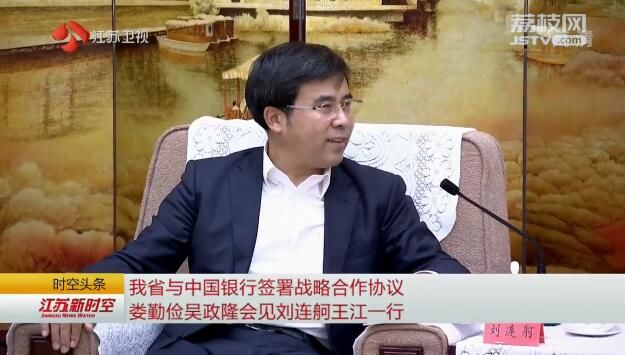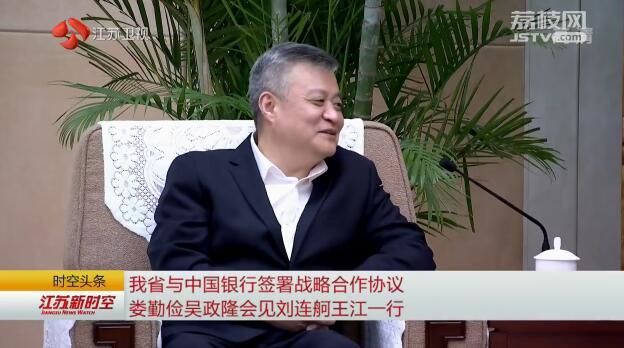 Liu Lianke and Wang Jiang thanked Jiangsu Province for its strong support for various businesses of the Bank of China in the province.
  They stated that the Bank of China will view the signing of the contract as a new starting point, focus on the goal of high-quality development in Jiangsu, give full play to its advantages, and promote the cooperation in related fields so as to provide comprehensive services for new industries, new formats and new models, and better support the development of the real economy in Jiangsu.
  According to the strategic cooperation agreement, the Bank of China will list Jiangsu Province as a key support area by carrying out pragmatic cooperation in infrastructure construction, development of advanced manufacturing, upgrading of consumer finance, development of state-owned enterprises, expansion of private enterprises, and green finance reform.
  Relevant departments and enterprises in Jiangsu Province also signed a number of cooperation agreements with Bank of China Jiangsu Branch.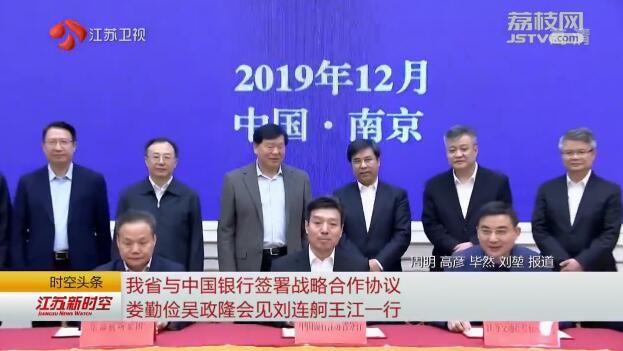 Present at the signing ceremony were Guo Yuanqiang, standing member and Secretary-General of the Provincial Party Committee, Fei Gaoyun, Deputy Governor, Chen Jiangang, Secretary-General of the Provincial Government, and Lin Jingzhen, Deputy Governor of Bank of China.