Some 20,000 would-be college graduates showed up at a job fair held Saturday morning in Nanjing. The first large-scale job fair Jiangsu has held this year for would-be graduates took place at Nanjing International Expo Center.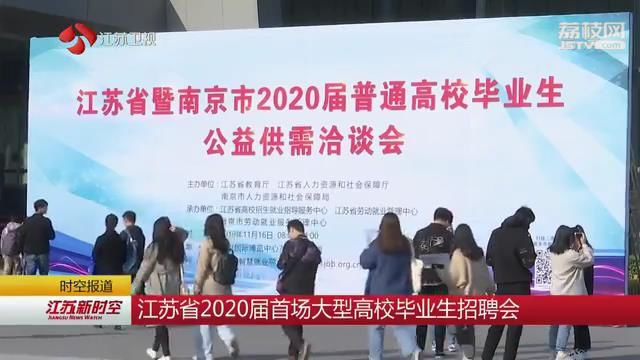 1512 employers offered more than 110,000 job vacancies for the would-be graduates.
Many job seekers queued up in front of the booths in a bid to submit their CVs.
Statistics from the provincial college admission and employment service center show that nearly 70% of the job vacancies are targeting would-be graduates with bachelor's degree.
One fifth of the vacancies are to be filled by would-be graduates with associate degree.
The job seekers are mostly concerned with the connectivity of the vacancies with their field of studies, the location of the jobs and career development.
Nearly one fourth of the vacancies are offered by the manufacturing industry.
The demand for new types of talents is growing due to the continuous optimization of the province's industrial structures.
9 special booths were set up for new generation of information technology and software, Internet of Things and cloud computing, integrated circuit and 6 other emerging industries of strategic importance.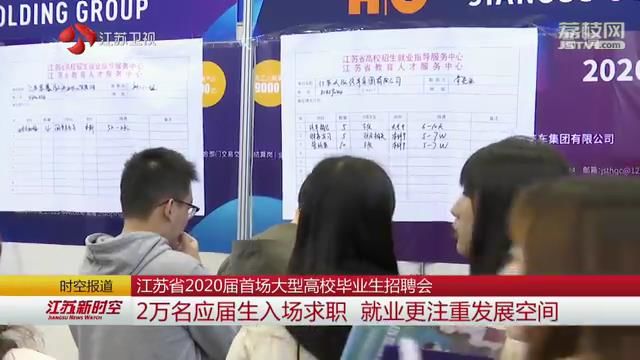 The number of graduates from Chinese colleges is expected to reach 8.74 million in 2020, an increase of 400,000 over 2019, according to the Ministry of Education or MOE.
The MOE has urged parties to help college graduates with employment by stepping up guidance for job seeking and offering information on job vacancies, particularly to students in suburban areas and third- or fourth-tier cities.
Authorities should also provide entrepreneurial services for students, building a group of incubation bases for college students to start their own businesses, according to an online video conference co-organized by the MOE and the Ministry of Human Resources and Social Security.
The ministries also called for strengthening the protection of college students' rights and interests to prevent fraud during job seeking.
(Source:ourjiangsu.com)