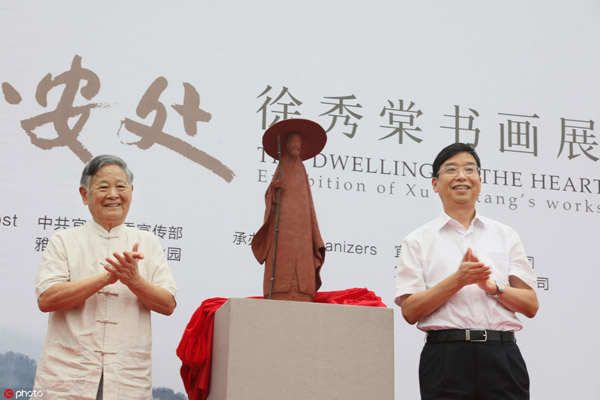 Yixing purple clay master Xu Xiutang (left) hosts his first solo exhibition in Yangxian town, Yixing, on Sept 15. [Photo/IC]
Yixing purple clay master Xu Xiutang hosted his first individual art exhibition in Yangxian town in Yixing, on Sept 15. 
The exhibition named "The Dwelling of The Heart" will run for three months, showing 60 paintings and calligraphy works created over the past two years. 
Most of the calligraphy works are inspired by Su Dongpo-one of the most popular poets and painters of the Song Dynasty (960-1279). 
Su once said in a poem that he wanted to spend his remaining years in comfort in Yangxian because of its stunning natural scenery. 
Xu also made a sculpture of Su Dongpo in purple clay, which was unveiled by Xu and Yixing Party Secretary Shen Jian during the opening ceremony.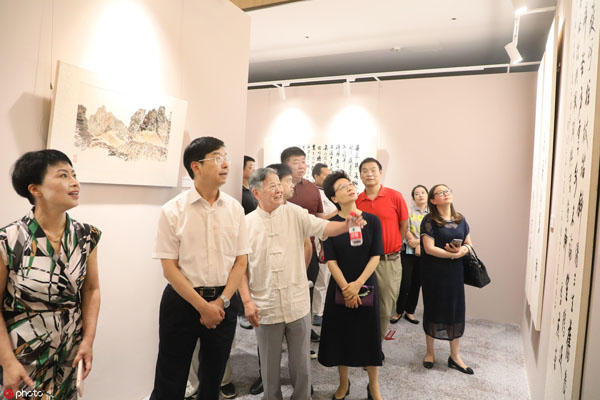 Xu Xiutang explains his art works to guests. [Photo/IC]
Born in 1937 in Yixing, Xu Xiutang started learning the traditional skills behind purple clay work in his teens and he has devoted his life to the art.
He is known as one of the best contemporary artists in making purple clay work, rich in cultural connotations and exquisite in artistic design.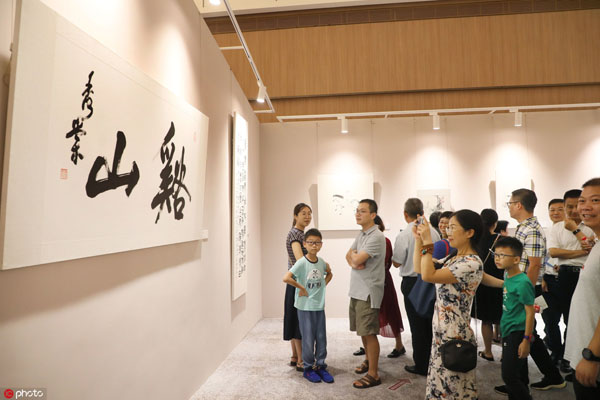 Visitors admire Xu Xiutang's art works in Yangxian town, Yixing, on Sept15. [Photo/IC]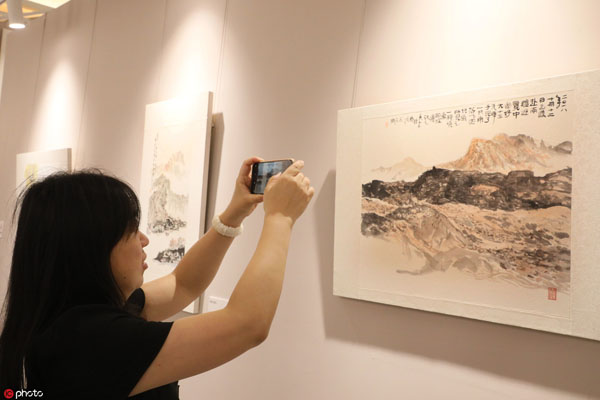 A visitor takes photos of one of Xu Xiutang's landscapes. [Photo/IC]


(source:chinadaily.com.cn)