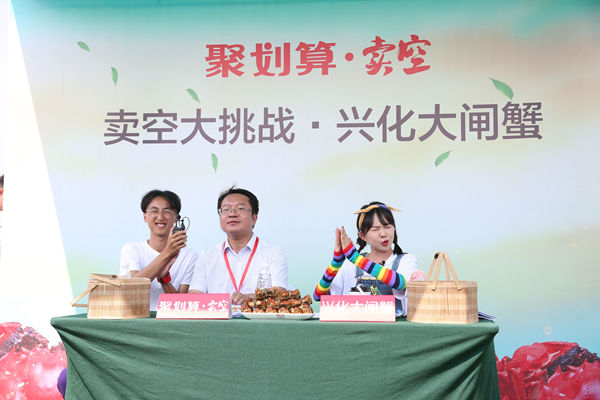 Xinghua City in Jiangsu province kicked off the first haul of hairy crabs on August 21, when the city's mayor Fang Jie announced the opening of the highly-anticipated hairy crab season in Dongbangxu village in Yongfeng town.
  This marked the beginning of sales especially on e-commerce platforms. Freshwater crab is high in protein and delicious with tender and sweet meat. It is considered a must for family dinners at Mid-Autumn Festival, which falls on Sept 13 this year.
  The challenge of selling 3 million crabs online in three days began as Fang entered a temporary live broadcast room and took the microphone to introduce the specialty.
  Tmall, a major online retail arm of e-commerce juggernaut Alibaba Group, provided the platform for orders. Through vivid displays, consumers learned about Xinghua hairy crab's taste, advantages, and price and gained information about other farm products including rice.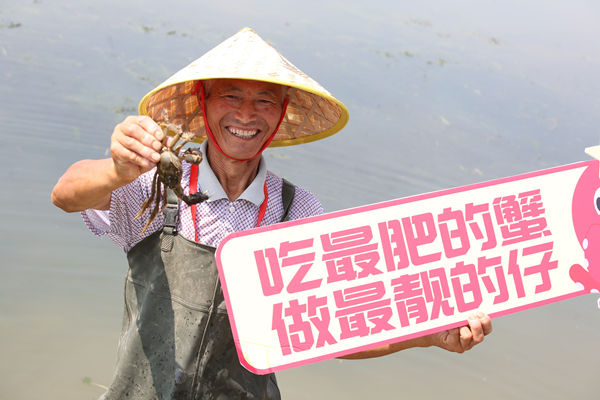 "We just want to popularize Xinghua hairy crabs and enhance the brand influence," said Fang. "The crabs we raise have large output and good quality. The cooperation with e-commerce operators is to upgrade the crab farming industry and promote the added value."
  Sales exceeded 1 million crabs as of 6 pm that day, and continued to climb. They peaked between 9 pm and 11 pm, indicating that the sales challenge is sure to be accomplished.
  Fang also said he's willing to live stream the sales if the effort can improve people's income.
    (source: english.jschina.com.cn)