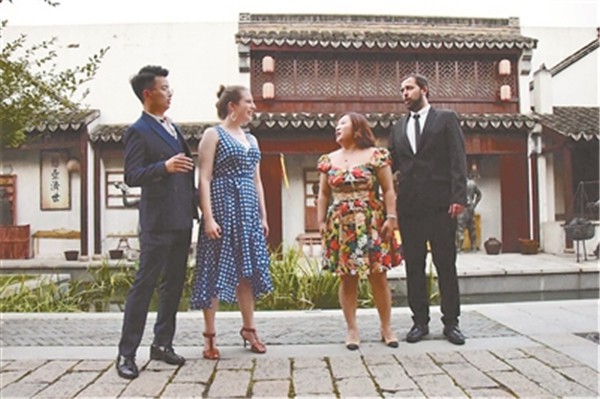 A joyous artistic atmosphere lingered in Suzhou on the night of August 17 with the holding of the 2019 iSING! Suzhou International Young Artists Festival.
  Forty young artists from 16 countries attended a series of language and singing courses, performances and exchange activities. They stood out from more than 1,000 global applicants. A great platform was provided for them to learn Chinese music and create transnational friendships.
  One of the highlights was the flash mob show staged on street on August 17 which featured classical Chinese songs. According to the schedule, a concert will be held on August 26 in Jiangsu Centre for the Performing Arts. Bel canto and symphony will be performed to mark the 70th anniversary of the founding of the People's Republic of China. The lineup is led by Tian Haojiang, famous vocalist and art director of iSING! Suzhou.
  iSING! Suzhou, initiated in 2014, is the first international festival for vocalists in the country. Each year, many young artists in different countries and regions participate in the global auditions, and the winners have chances to join the festival in Suzhou with full scholarship.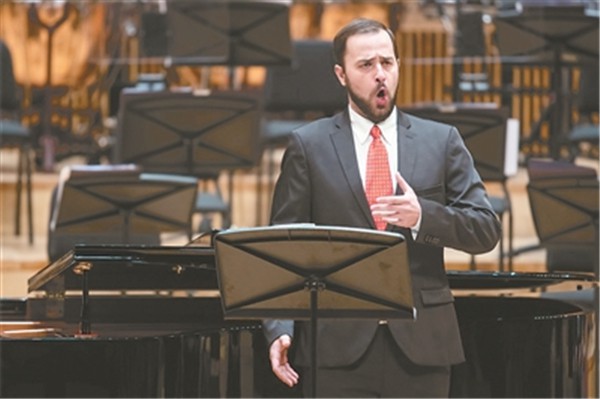 (source: english.jschina.com.cn)