Wu Zhenglong, Governor of Jiangsu province, went on an unannounced inspection tour to Nanjing Tuesday to check the measures for water pollution prevention and control.
  The Governor stressed that water pollution prevention and control is of great significance for the province's high quality development and the construction of a new Jiangsu.
  The efforts for water pollution prevention and control are practical implementation of the national campaign to stay true to the Party's founding mission, he said.
  He demanded that the Xi Jinping Thought on socialism with Chinese characteristics for a new era must be followed in the efforts for water pollution prevention and control by treating the root causes and strengthening the problem-oriented approach.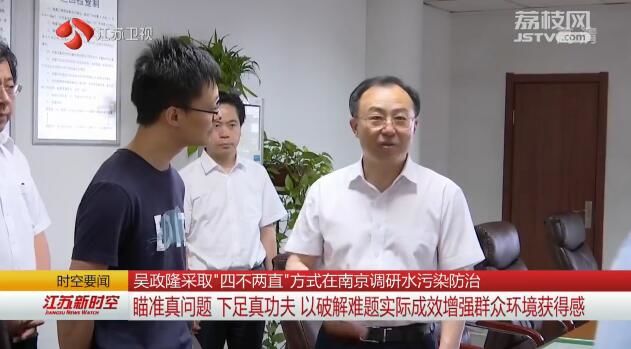 The Governor visited the water plant to learn about the operation, in particular the quality of the tap water.
  When visiting the disease control and prevention center of Yuhuatai district and the Wulaocun community, Wu talked with the residents and inquired about their opinion on the government's efforts to rein in water pollution.
  The treatment of domestic sewage is of paramount importance to the improvement of the rural living environment, he said.
  After inspecting the Yunlianghe River, the Governor inquired about the repair and rehabilitation of the ecology along the river, pointing out that protecting the water source is to protect the lifeline of the people and local governments should strictly enforce laws, regulations and standards, and coordinate the efforts for the promotion of ecological environment, the rectification of shoreline cleanup, the restoration of ecological environment and the pollution control of passing ships.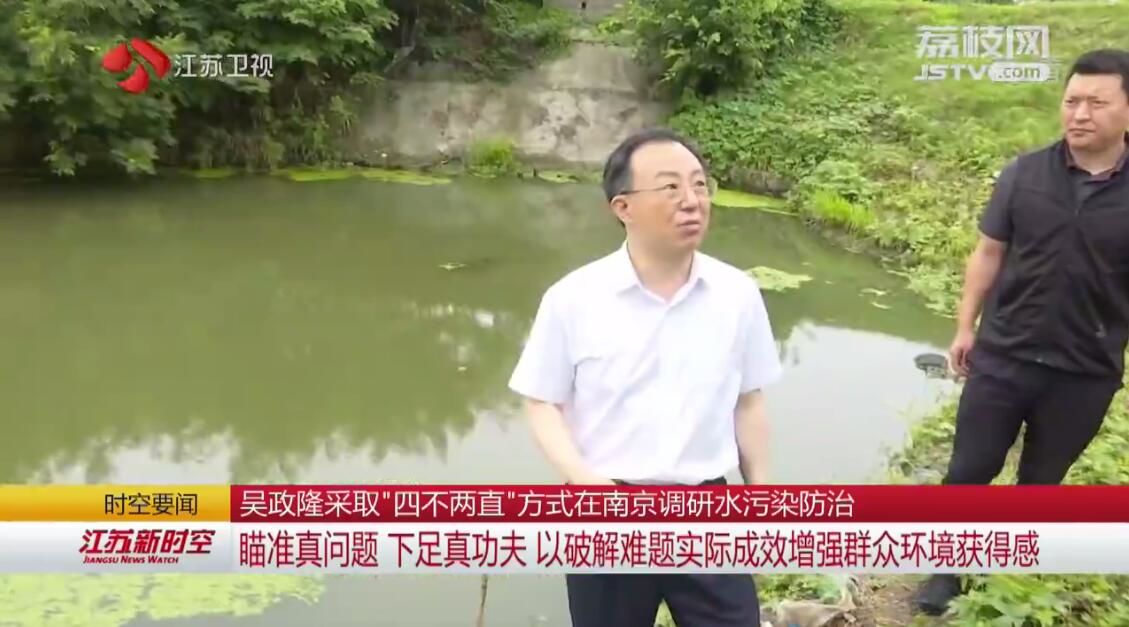 Wu Zhenglong also visited the Mochou campus of Nanjing Audit University where he made a detailed inquiry into the sewage back-flow.
  Wu later visited Nanjing Digital Pipeline Management Center to learn about the city's drainage network through the information systems.
  The Governor demanded that greater efforts should be made to increase technical innovation and promote green development and circular development, give full play to the role of government and market, optimize industrial structure, control water pollution, and protect water environment.