East China's Jiangsu province will give better play its role of being the intersection of the Belt and Road initiative, according to a guideline and an action plan released by the provincial government at a press conference Tuesday.
According to the guideline, Jiangsu will ensure its competitive edge in the Belt and Road construction by 2020 so as to come up with a high level pattern of opening up to the outside world and become a meeting point for the Belt and Road with global influence by 2025.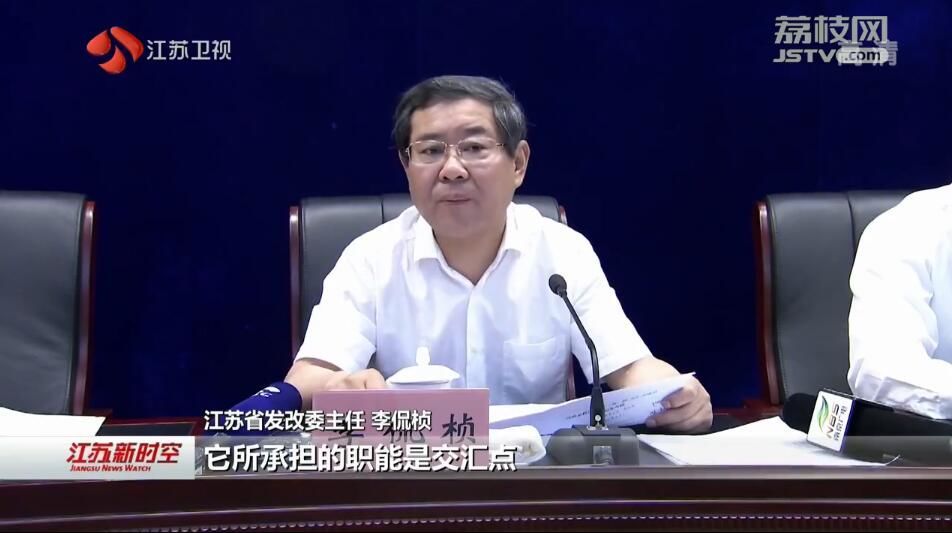 Li Kanzhen, Director of Jiangsu Provincial Development and Reform Commission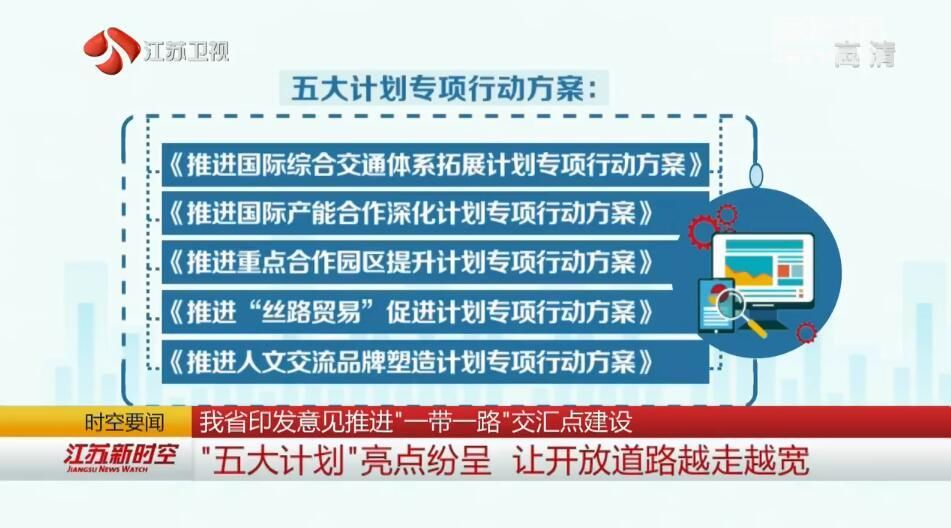 Jiangsu will launch five special actions to ensure that the goals are met. In the meantime, it will bring into full play the BRI investment fund and streamline government functions in the management of foreign currencies so as to boost international capacity cooperation.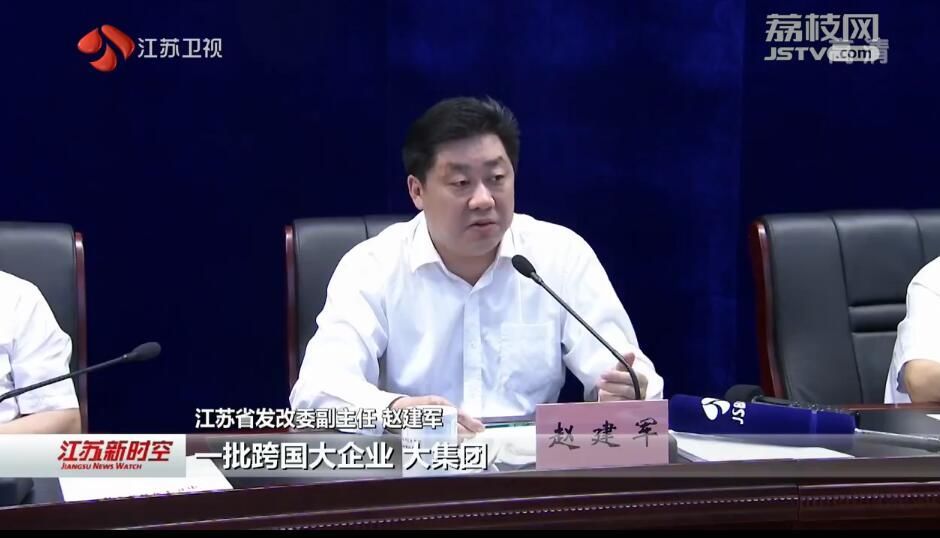 Zhao Jianjun, Deputy Director of Jiangsu Provincial Development and Reform Commission
In the meantime, Jiangsu will strive to make headway in trade cooperation and people-to-people exchange under the Belt and Road framework.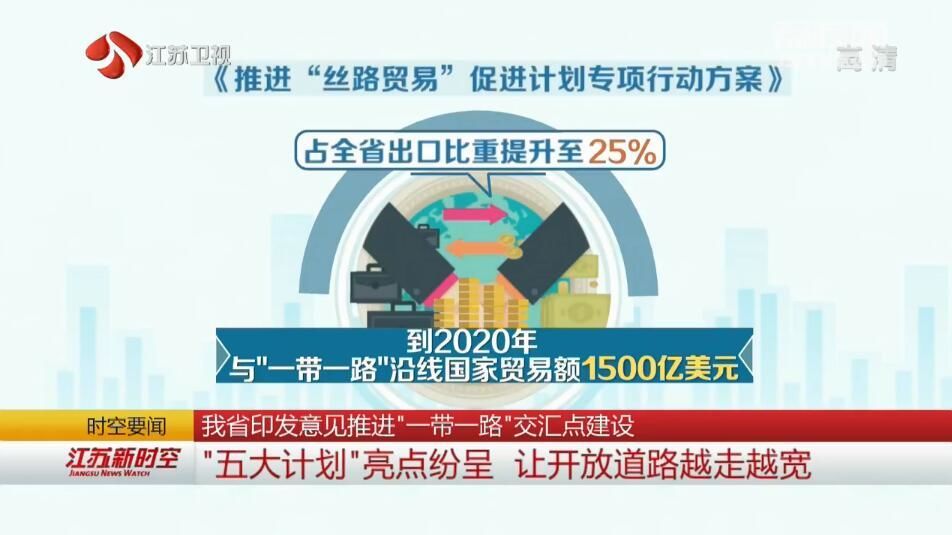 Efforts will be made by tapping into the free trade zone, Silk Road e-commerce and China-Europe freight train to boost its trade volume with Belt and Road countries to 25% of the province's entire export.
Jiangsu will also enroll more international students and launch more cultural and sports events to give a strong impetus to people-to-people exchange.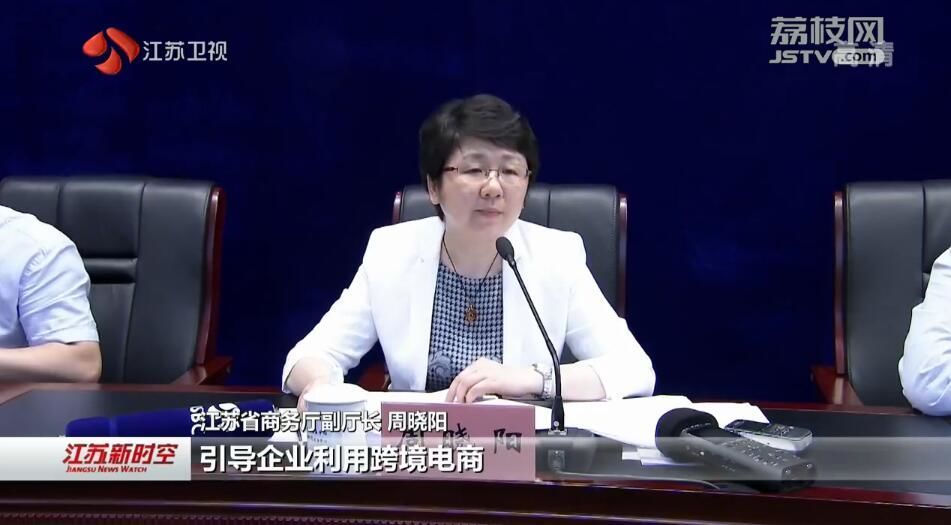 Zhou Xiaoyang, deputy director of the provincial department of commerce
By 2020, Jiangsu will have launched 1000 freight trains on the new Eurasian continental bridge while its ocean shipping lanes will reach all the destinations of the maritime Silk Road. It will also nurture the cultivation of new industrial zones in South America and Central Asia.
(Source:ourjiangsu.com)