East China's Jiangsu province will kick off a series of activities to celebrate the annual edition of the International Museum Day that falls on May 18.
  Nearly 400 cultural activities will be staged across the province to mark the International Museum Day which is themed on Museums as Cultural Hubs: The future of tradition.
  Major exhibitions will include the Tang Dynasty Changsha Kiln Porcelain Special Exhibition at the Nanjing Museum, the Ming and QingDynasties Flower and Bird Theme Special Exhibition at Suzhou Museum and the Grand Canal Cultural Heritages Exhibition at the Yangzhou Museum.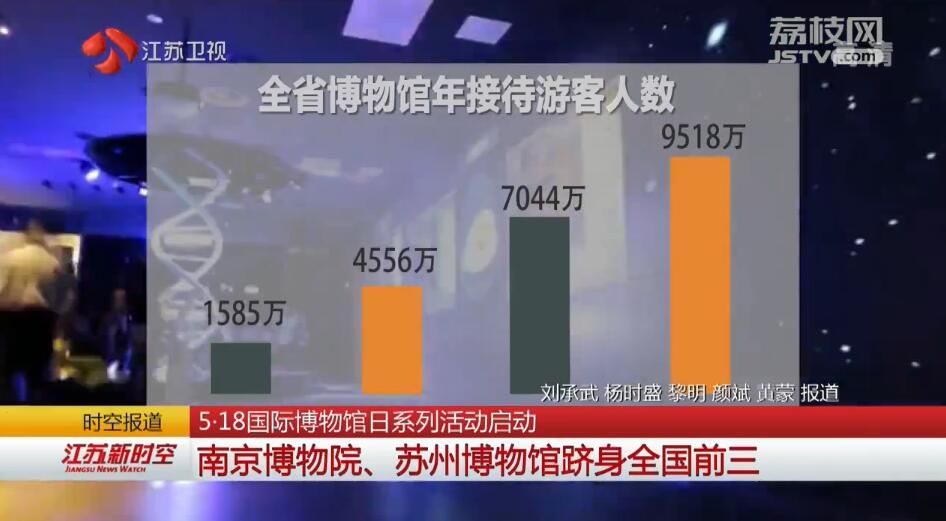 Jiangsu now registers nearly 300 museums which received more than 95 million visitors last year, ranking first in the country.
  The Nanjing Museum and Suzhou Museum were placed the first and third in the national assessment of museum operation last year.
  International Museum Day was first established by The International Council of Museums in 1977 and the purpose of the day is to encourage awareness of the role of museums in the development of societies.
  The objective of International Museum Day is to raise awareness of the fact that museums are an important means of cultural exchange, enrichment of cultures and development of mutual understanding, cooperation and peace among peoples. Organized on 18 May each year or around this date, the events and activities planned to celebrate International Museum Day can last a day, a weekend or an entire week.
   (source:ourjiangsu.com )