In the first quarter of this year, the import and export volume in Jiangsu hit 996.02 billion yuan, a year-on-year increase of 1.8%, accounting for 14.2% of the national total, according to statistics released by the Nanjing Customs on Wednesday.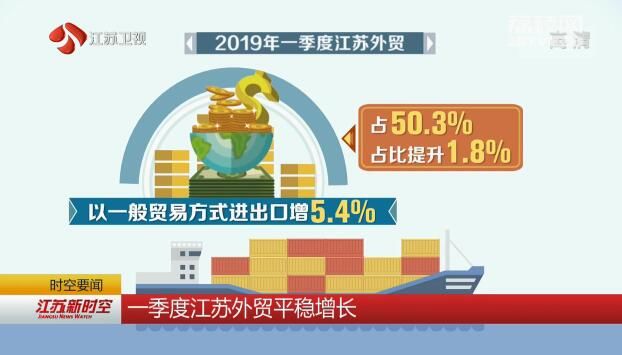 The volumes of export and import reached 620.28 billion yuan and 375.74 billion yuan during the period.
With the enhancement of independent innovation capability, the import and export of general trade with higher added value increased by 5.4%, making up a larger proportion in the total foreign trade value.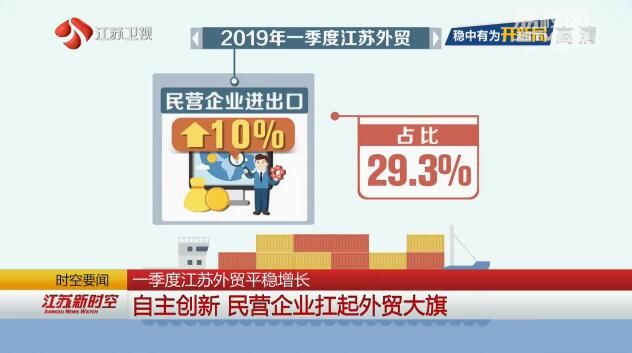 The private enterprises performed outstandingly in the first quarter with the import and export increasing by 10% year on year, reflecting the increasing internal motivation of the foreign trade sector. Wuxi Lead Intelligent Equipment Co., Ltd., which specializes in lithium battery production equipment, has won the order of the entire production line of Northvolt, the largest battery manufacturer in Europe. The total amount of the project is nearly 2 billion yuan.
At the same time, in the first quarter, Jiangsu has made vigorous efforts to diversify its trade structures. In addition to its stable growth with the EU, ASEAN and other markets, the province has also cemented the economic and trade ties with the Belt and Road countries due to a series of policy measures to optimize the foreign trade business environment, such as cost reduction, service improvement, customs clearance and efficiency improvement.
The high-performance composite fiber products produced by Jiangsu Jiangnan High-Fiber Co., Ltd. are favored by the Belt and Road countries. Suzhou Customs provides the certificate of origin certificate to facilitate the company's export to the Belt and Road countries and the tariff reduced in the first quarter added up to 625,000 USD.
(Source:ourjiangsu.com)