Under the severe international trade situation this year, east China's Jiangsu province is committed to enhancing its textile industry chain from brand image, manufacturing to marketing for the promotion of global market competition at a higher level.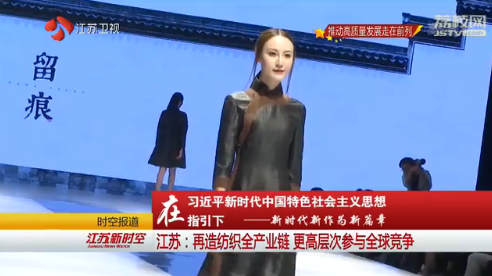 Many Jiangsu textile and garment producers exhibited new products and new models at the just-concluded 20th Jiangsu International Fashion Festival. Hongdou Group launched a new patented product "Super Fluffy Light Goose Down Jacket", which solved the problem of down knot and running feather. Hongdou has been granted more than 300 patents for 4 consecutive years.
  Sunshine Group has developed an APP which enables the customers to scan the QR code on the WeChat, choose their favorite style and texture, and enter their body sizes before customizing their shirts.
  Bosideng launched a new season for international designer garments. Bosideng is the only company in the national apparel industry that has won both the China World Famous Brand and the China Industrial Awards. This year, it has become the only company in the apparel industry to be selected into the national brand plan.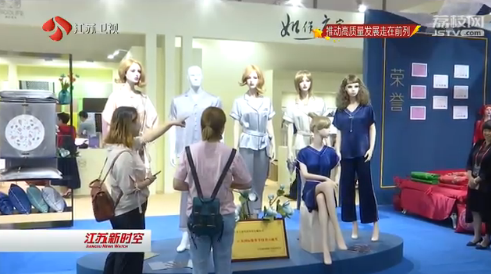 Faced with this year's severe foreign trade situation, Jiangsu textile enterprises, which contribute one-sixth of the country's exports, are actively cultivating new brands and new technologies, and continue to climb to the high end of the industrial chain.
  Textile is a traditional labor-intensive industry and intelligent transformation has become the consensus among Jiangsu's textile enterprises. Wuxi Tianyuan's production line can produce a T-shirt in 12 seconds with only one worker needed to take charge of one production line.
  Heilan, Yalu and other enterprises have transformed from traditional manufacturing enterprises to brand operators by completely handing over the manufacturing end to other enterprises while they are committed to brand design and channel expansion so as to forge new competitiveness.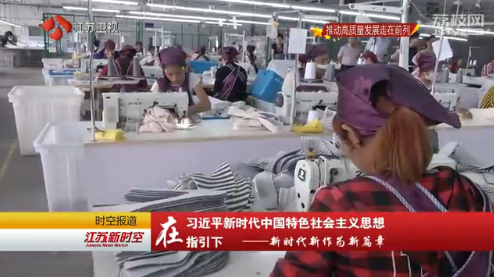 More than 200 leading textile enterprises in Jiangsu such as Hongdou have set up factories in Southeast Asia, Africa, America and other countries along the "Belt and Road" by shifting from product output to brand output to capital output to boost Jiangsu's textile industry in the overseas markets.
  (source:ourjiangsu.com)