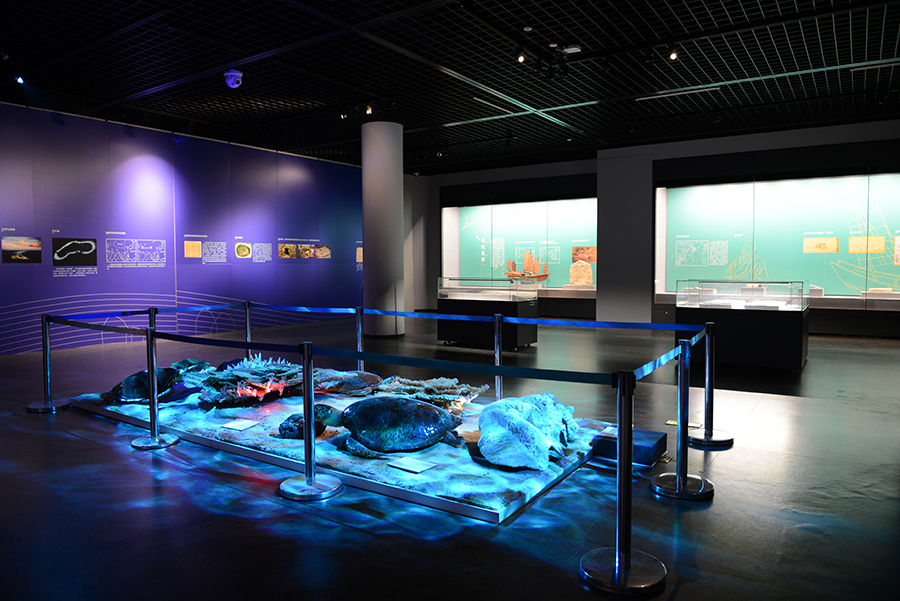 An exhibition featuring the underwater cultural heritage of the South China Sea is underway in Qingdao, Shandong province.
Co-organized by the Qingdao Museum and the Hainan Museum, the exhibition will run through June 6, presenting visitors with more than 200 cultural relics.
Qingdao is the second stop of the exhibition, following Dunhuang, Gansu province.
According to organizers, the highlights of the exhibition are the relics from Huaguangjiao No 1, 800 years old, which was discovered deep in the South China Sea in 1996.
The ship, from the Southern Song Dynasty (1127-1279) was discovered by fishermen. More than 10,000 porcelain objects and 511 plates were excavated from the vessel between 1998 and 2008.
The ship and its cultural relics reveal China's trade with foreign countries along the ancient Maritime Silk Road.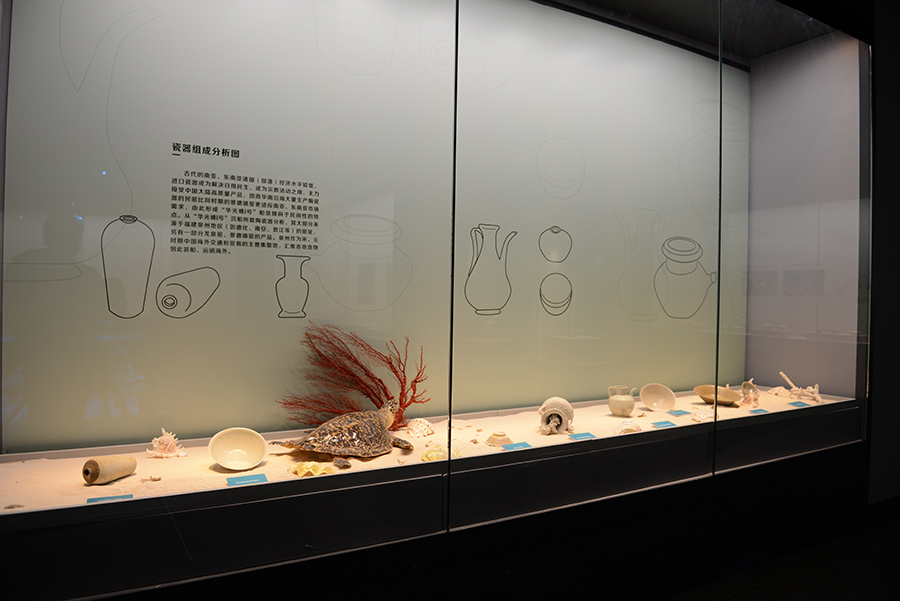 An exhibition of artifacts from a shipwreck in the South China Sea is being held in Qingdao, Shandong province. [Provided to chinadaily.com.cn]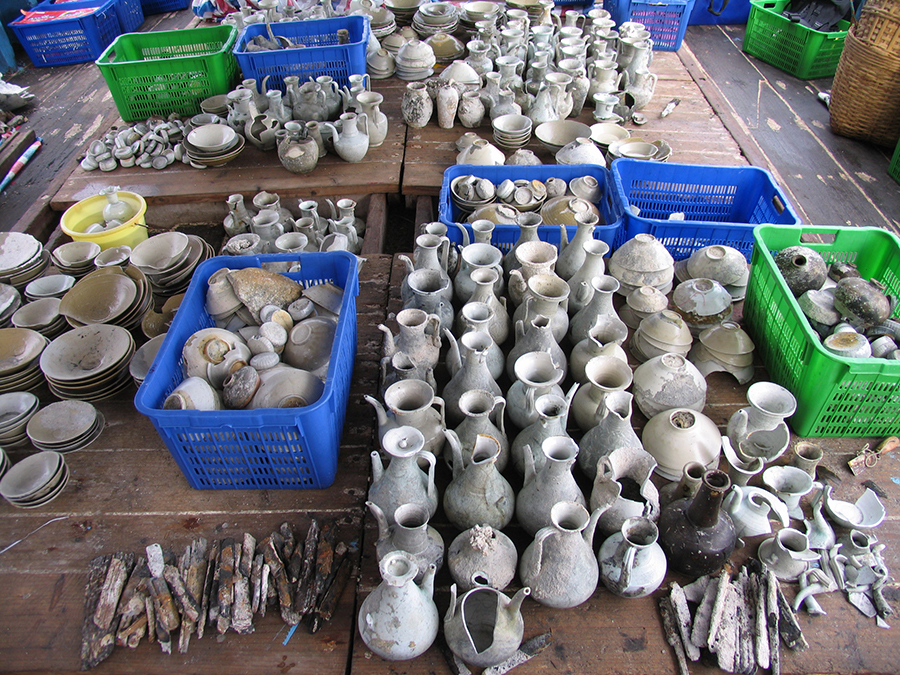 A trove of porcelain was excavated from the sunken Huaguangjiao No 1 in 2007. [Provided to chinadaily.com.cn]
Porcelain dating to the Southern Song Dynasty (1127-1279) is displayed in an exhibition of items found in a shipwreck in 1996 in the South China Sea. [Provided to chinadaily.com.cn]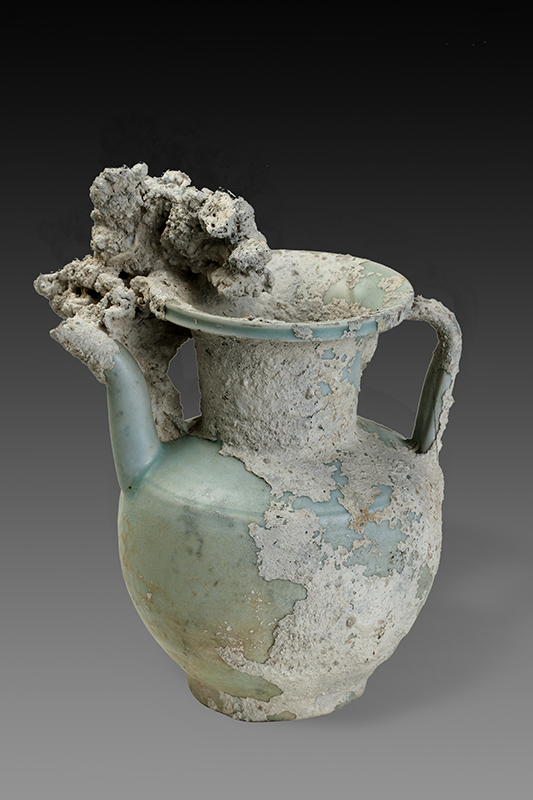 Porcelain dating to the Southern Song Dynasty (1127-1279) is displayed in an exhibition of items found in a shipwreck in 1996 in the South China Sea. [Provided to chinadaily.com.cn]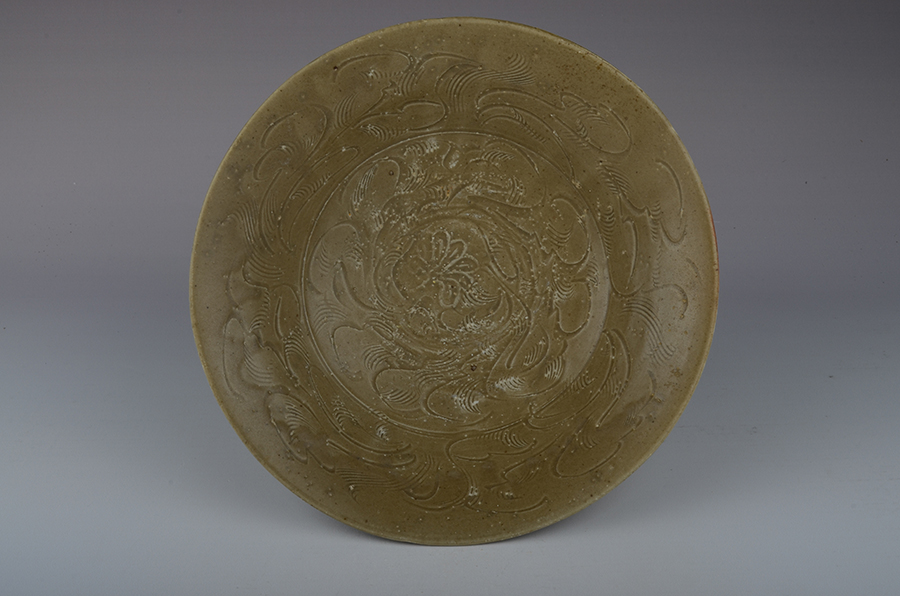 Porcelain dating to the Southern Song Dynasty (1127-1279) is displayed in an exhibition of items found in a shipwreck in 1996 in the South China Sea. [Provided to chinadaily.com.cn]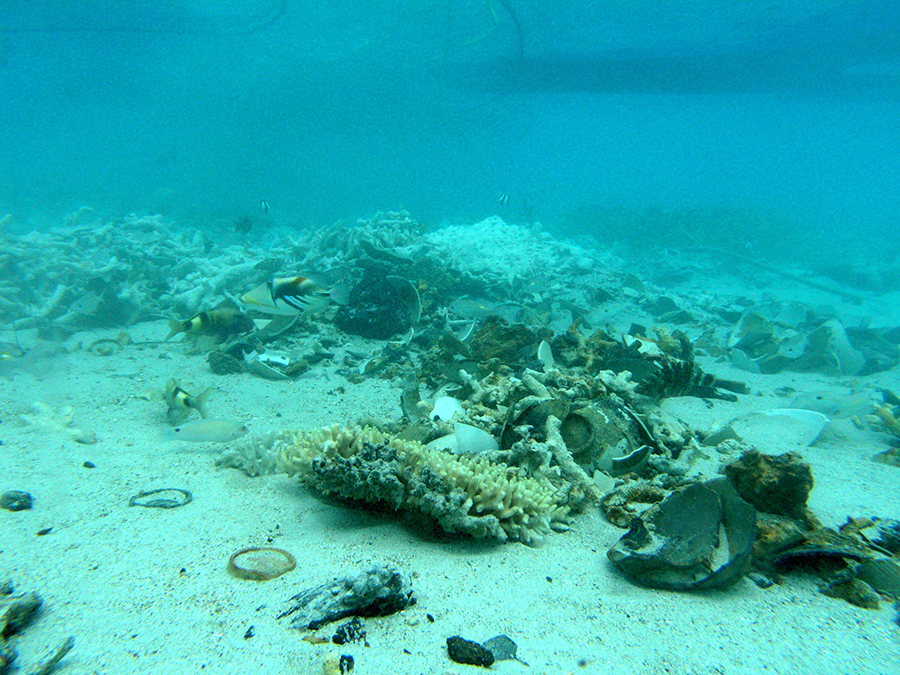 The site of the Huaguangjiao No 1 shipwreck, photographed in 2007. [Provided to chinadaily.com.cn]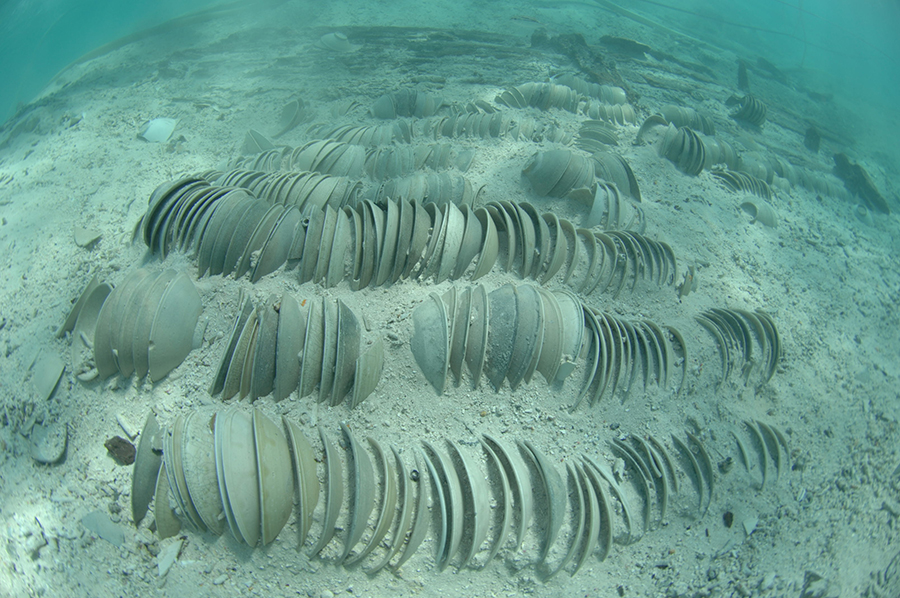 The Huaguangjiao No 1 site in 2007. [Provided to chinadaily.com.cn]