East China's Jiangsu province has stepped up the construction of major investment projects and ensured their smooth progress through every possible effort so as to fulfill goals for economic development. JSBC has the story.
Kunshan Youda Optoelectronics launched on November 17th its sixth generation low-temperature polycrystalline silicon LCD panel phase II project, making it the world's highest level low-temperature polycrystalline silicon LCD panel production line that will have an expected monthly production capacity of 40000 pieces to be supplied to high-end car displays, smartphones, tablets, and other applications at home and abroad.
"It is very energy-efficient and can ensure very high resolution, making it the highest-level project in the world. It is expected to increase production capacity from 25000 to 40000 pieces, with an annual output value of approximately 10 billion yuan," said Lin Yaowen, General Manager of Youda Optoelectronics (Kunshan) Co., Ltd.
Youda Kunshan Factory, the most important low-temperature polycrystalline silicon technology research and mass production base of Youda Group, a Taiwan-funded enterprise in mainland China, has invested 100 million yuan annually in intelligent manufacturing transformation.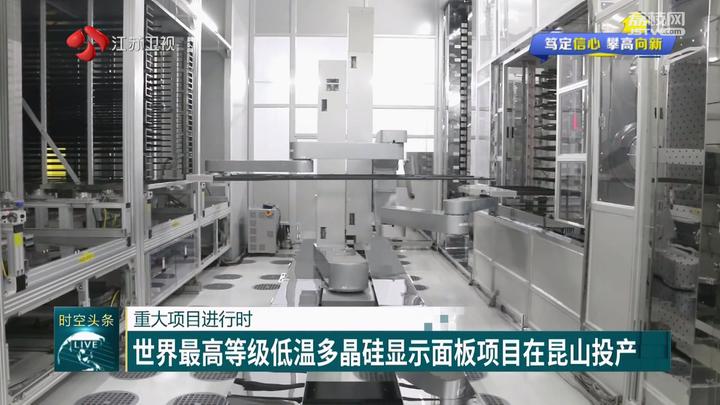 Also on November 17th, Kunshan Development Zone signed a strategic cooperation agreement with Youda Kunshan Factory in a bid to jointly promote regional intelligence and digital transformation and upgrading, and create a new highland for cross-strait industrial cooperation and integrated development.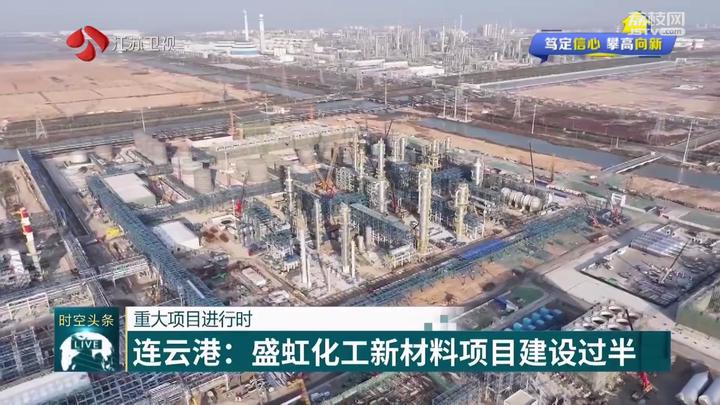 In Lianyungang, the Shenghong Chemical New Materials Project, a major provincial project, has completed underground construction. The workers were currently installing steel structures, equipment, and process pipelines in order to complete 60% of the total project by the end of the year.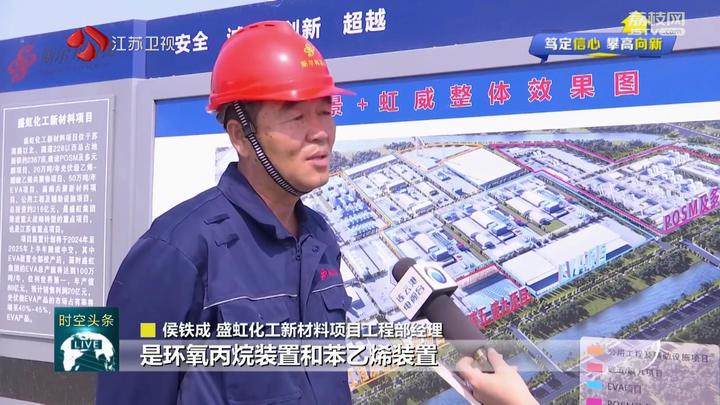 "This POSM project involves an epoxy propane unit and an ethylene propylene unit, while the remaining 5 sets of EVA will ultimately be built into a 1.05 million ton ethylene vinyl acetate copolymer, making the EVA unit a world-class production base," said Hou Tiecheng, Manager of the Engineering Department of Shenghong Chemical New Materials Project.
Scheduled for delivery in the first half of 2025, this project is expected to promote the vertical extension of Shenghong Petrochemical's industrial chain into new fields such as high-end packaging materials. The full production of EVA devices will increase the total production capacity to 1.05 million tons per year, with an estimated annual output value of 8 billion yuan, ranking first in the world and further promoting Lianyungang to become a strong support point for the new materials industry.