East China's Jiangsu province has made every effort to stabilize jobs, expand employment, and provide human resources guarantee for economic development in response to the needs of enterprises and job seekers after the Spring Festival. Let's take a close look.
On Saturday, 1000 migrant workers from Tongxu, Puyang, Yichuan and Yuncheng in Henan Province and Yuncheng of Shanxi were transported to the gates of various factories in Kunshan, each greeted with a New Year gift package.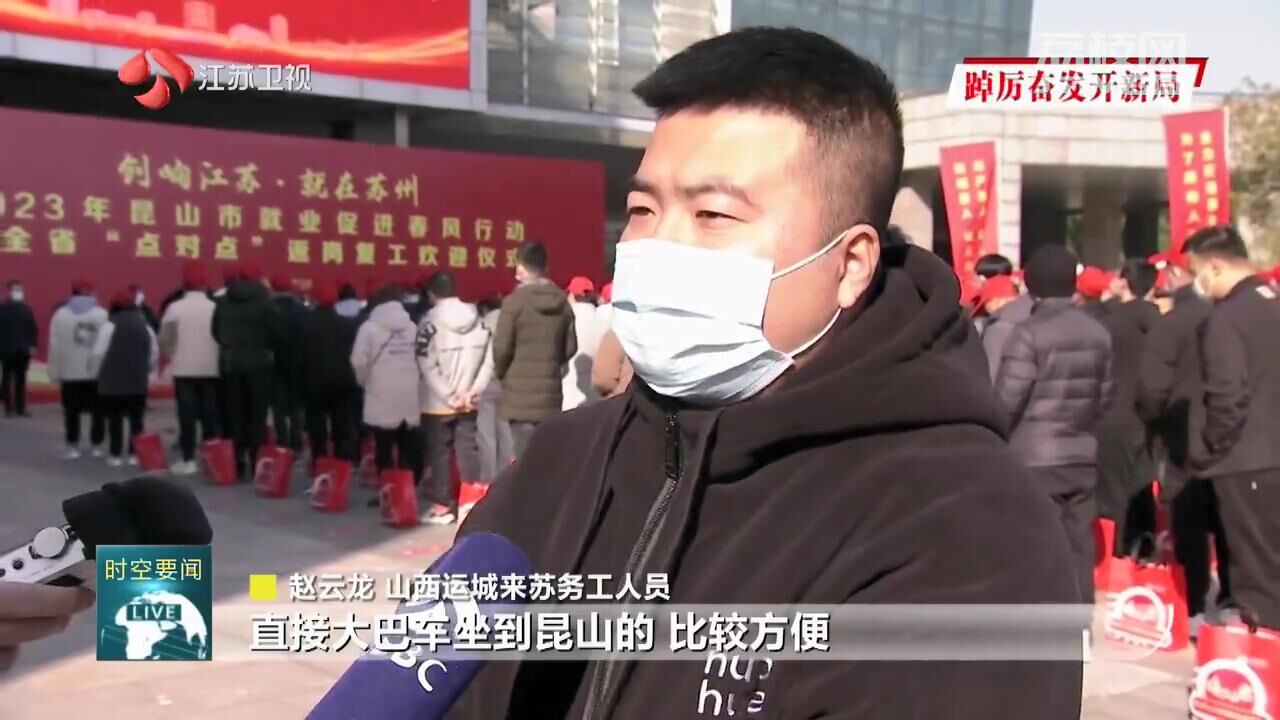 Migrant from Shanxi
I took the bus from Yuncheng, Shanxi to Kunshan,The staff took good care of us on the way,and I felt secure though working away from the hometown.
The Suzhou High-tech Zone chartered 101 coaches and transported 4542 employees to Suzhou to promote the resumption of work after the Spring Festival. 120 migrant workers from Qujing, Yunnan Province arrived in Wuxi by chartered plane on Friday and went to work on the first working day after the holiday.
220 migrant workers from Henan arrived in Yangzhou and went directly to the factory for interview, greatly improving efficiency.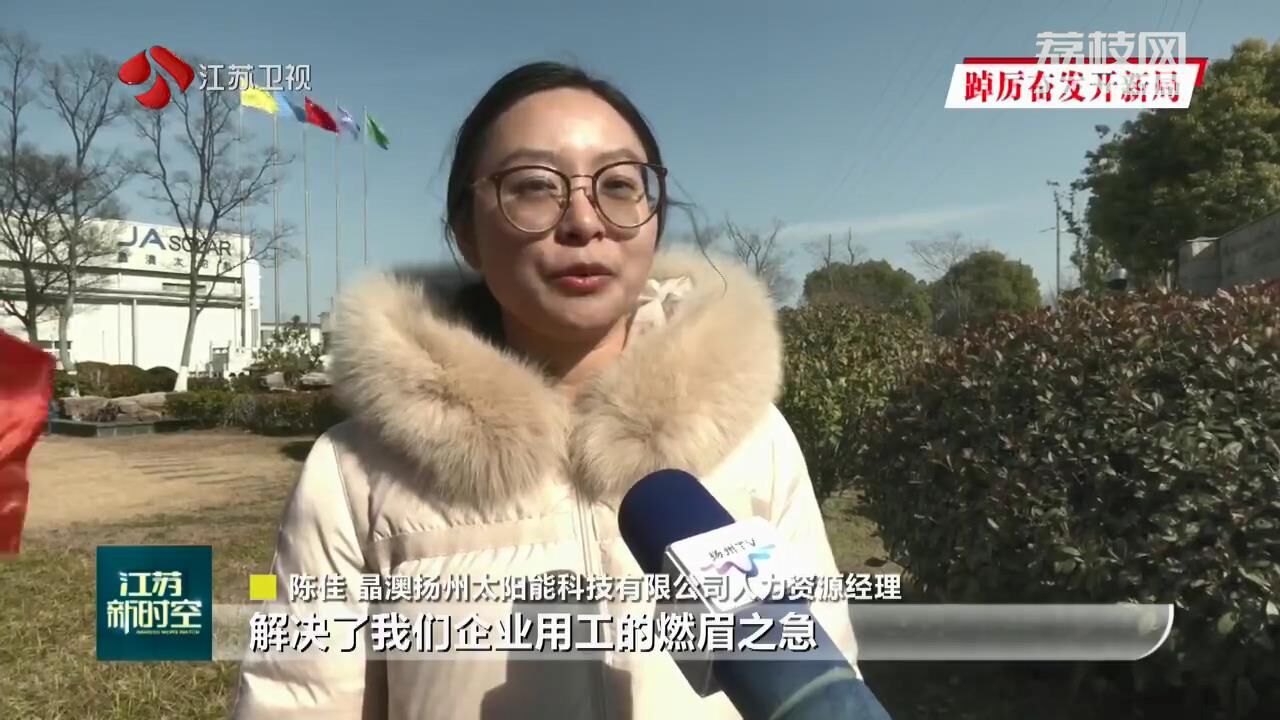 Chen Jia, HR Manager of Jing'ao Yangzhou Solar Energy Technology Co., Ltd.
This recruitment has solved our urgent need and eased the worries of job seekers.
To help more enterprises and job seekers accurately match, job fairs were held across the province on Saturday. At the recruitment fair in Dongtai, more than 160 enterprises provided more than 10000 job vacancies.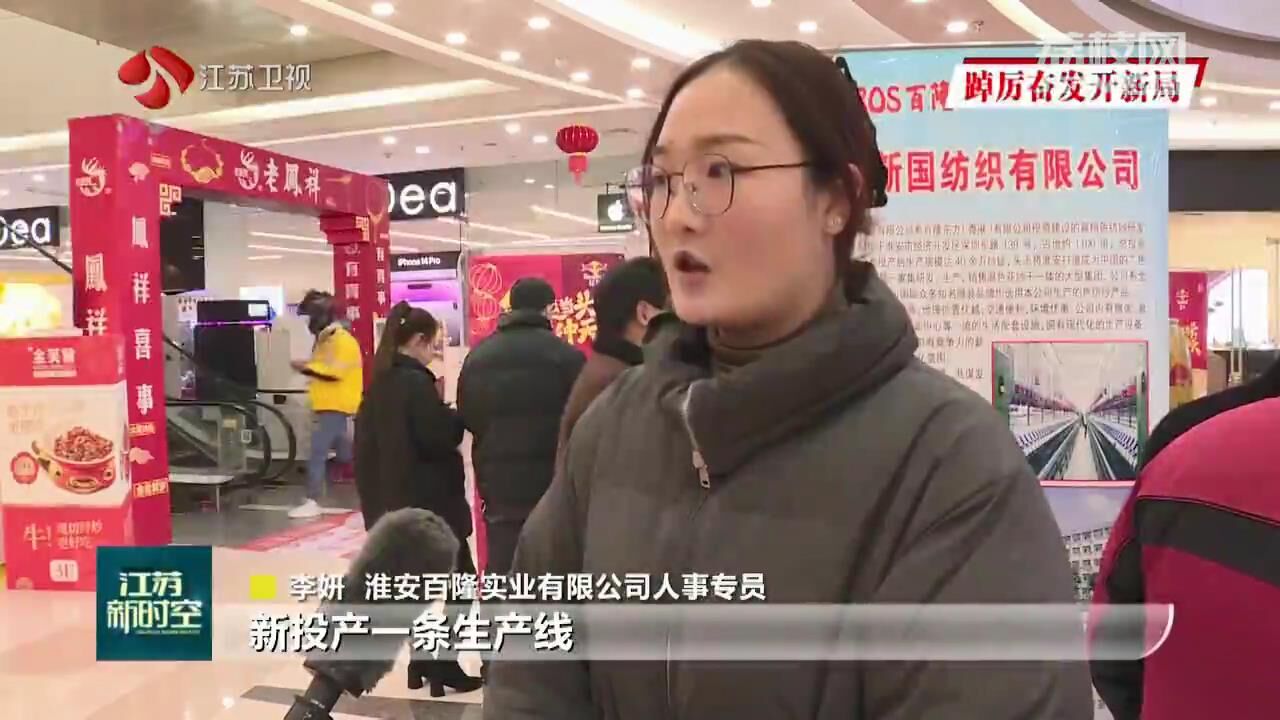 Li Yan, HR Specialist of Huai'an Bailong Industrial Co., Ltd.
We have put a production line into operation and need to recruit 500 management reserve cadres and front-line workers.