East China's Jiangsu province will strengthen the regulation on grain circulation and strategic reserves by 2025 in a bid to promote the security of national grain and the ability to deal with emergencies, according to the plan on strengthening grain circulation and strategic reserves in the 14th five-year plan period issued recently by the provincial government.
According to the plan, Jiangsu will construct a high-level grain purchasing and storage control system, a high-efficiency grain storage and logistics system, and a high-level innovation support system amid its efforts to accelerate the establishment of an efficient and modern system of grain circulation and a unified system of national stockpile reserves.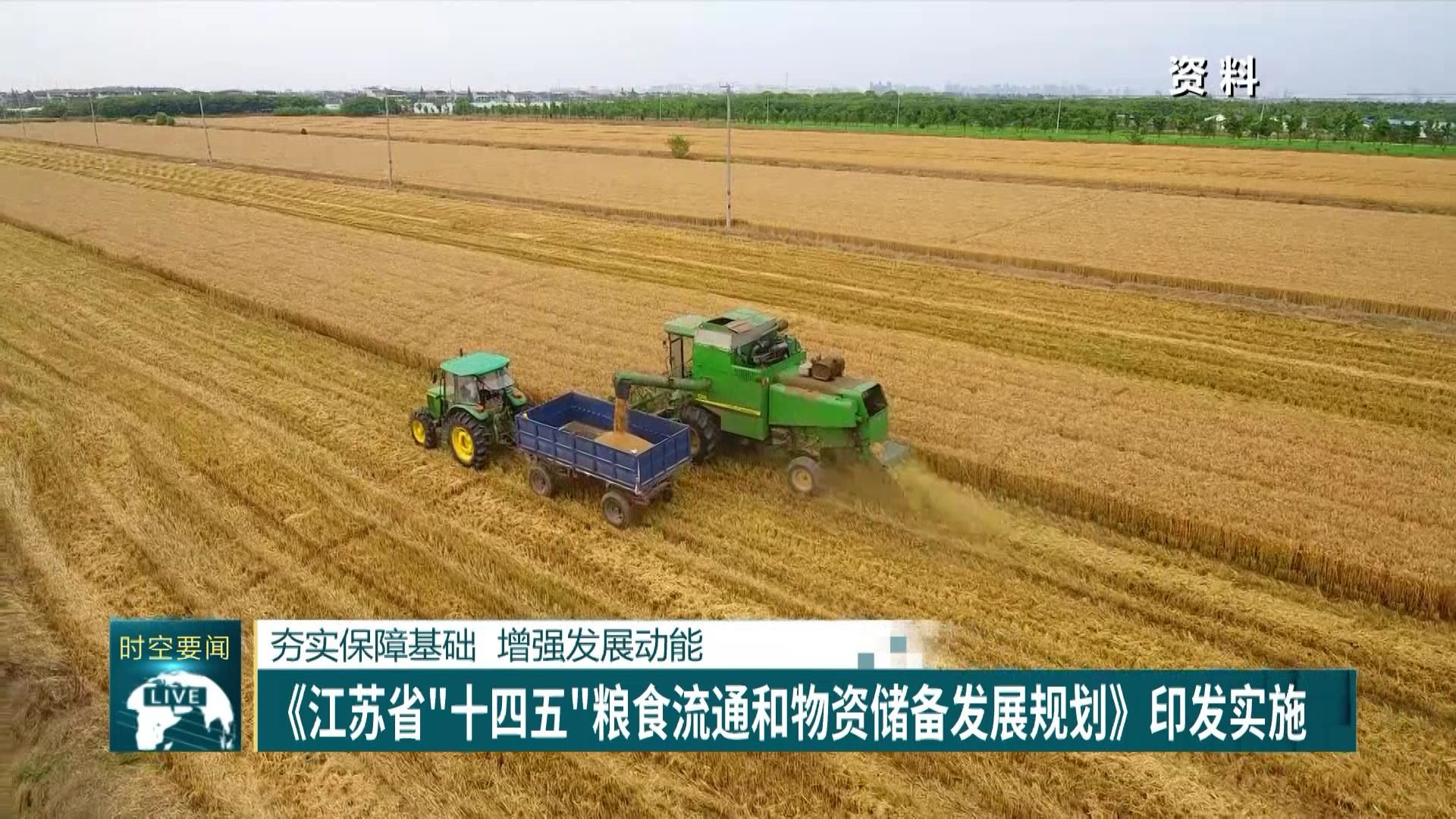 Efforts will be made to improve the food supply security network, deepen the connection between regional production and sales, expand the use of international food resources, build a solid foundation for food supply security, and improve the ability to control purchasing and storage.
Further efforts will be made to coordinate grain production, circulation and consumption, as well as the development needs of the food safety industry belt, optimize the spatial layout of grain logistics, promote the intensification of warehousing and logistics, the ecological nature of green grain storage, the modernization of facilities and equipment, and the precision of warehousing management to enhance the capacity of the warehousing and logistics service industry.
By 2025, Jiangsu will further strengthen the grain industry clusters such as grain machinery manufacturing, oil processing, and traditional processing, improve the level of integration of grain production, purchase, storage, and marketing, give full play to the leading role of leading enterprises, and cultivate a number of grain industry entities with international competitiveness.
In the meantime, Jiangsu will strengthen the construction of emergency support infrastructure, improve the food and material reserve emergency support command and coordination mechanism, and accelerate the construction of a centralized management, unified allocation, combination of procurement and storage, safe and controllable, economical and efficient food and material emergency support system.
The province will also strive to improve the digital level of grain circulation and material reserves, and further strengthen the new momentum for the development of grain circulation and material reserves.
China has significantly improved its ability to ensure food security in recent years, being able to feed 20 percent of the world's population with 10 percent of the cultivated land and 6 percent of the fresh water in the world.