East China's Jiangsu province topped the nation in the amount of foreign direct investment in the first five months of this year. JSBC has the story.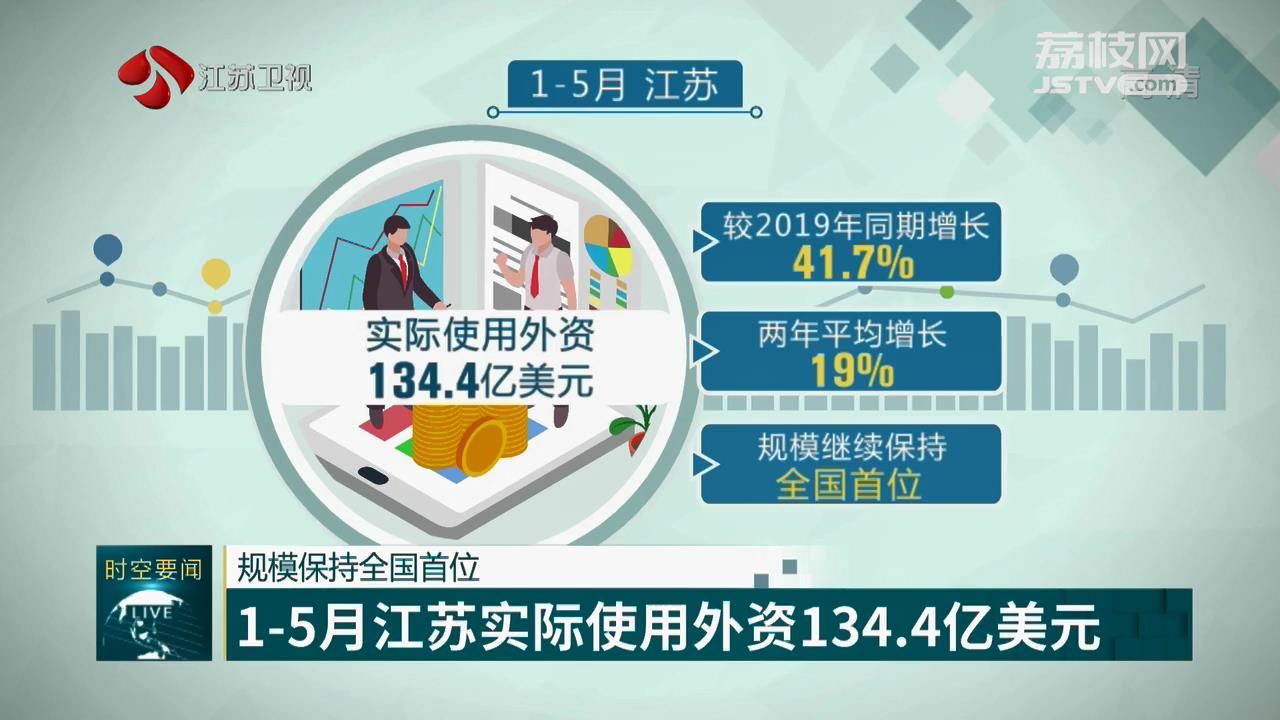 From January to May, Jiangsu registered US$13.44 billion yuan in foreign direct investment, a year-on-year increase of 45.6%, 5.8 percentage points higher than the national average, an increase of 41.7% over the same period in 2019, and an average increase of 19% over the two years.
Sturm Logistics Equipment (Kunshan) Co., Ltd. has just moved into a new plant in Kunshan German Industrial Park.
The company assembles mechanical equipment, automation systems and transmission equipment. With the development of its operations, the company felt the urgent need to expand its production capacity.
Stefan Knebel,Sturm Logistics Equipment (Kunshan) Co., Ltd.
Since the establishment of the company, Kunshan German Industrial Park has tried its best to help us move to a new plant with a larger site to ensure that our business will have a leap development next year.
Chen Lihua, Deputy director of Kunshan German Industrial Park
We have strengthened corporate services increased investment promotion, accelerated innovation drive,and relied on Germany's industrial advantages in equipment manufacturing, automotive bio-medicine and deepened all-round cooperation centered on industrial cooperation.
Since the start of this year, the commerce department at all levels in Jiangsu have spared no efforts to ensure security in the six areas and keep employment, the financial sector, foreign trade, foreign and domestic investments, and expectations stable.
Jiangsu's actual use of foreign capital accounted for 18.8% of the national total, an increase of 1.4% and 0.8% compared with the proportion in the same period in 2019 and 2020.
The actual use of foreign capital in Jiangsu's manufacturing industry increased by 3.8% year-on-year, which accounted for an increase of 2.1 percentage points from January to April.
World-renowned multinational companies such as LG Electronics of South Korea, JFE of Japan, Sumitomo, Phoenix of Germany, and Faurecia of France have set up new projects in Jiangsu.