East China's Jiangsu province reported sustained economic recovery against the adversities of the COVID-19 pandemic by releasing favorable policies to stabilize business confidence, promote smooth economic circulation and sustainable development.
Starbucks China Coffee Innovation Industrial Park broke ground in Kunshan city on Monday.
The 80,000-square-meter Starbucks China Coffee Innovation Industrial Park will be built into an emerging industrial park driven by green technology and leading the sustainable development of the future, accumulating new potential for the Chinese specialty coffee industry.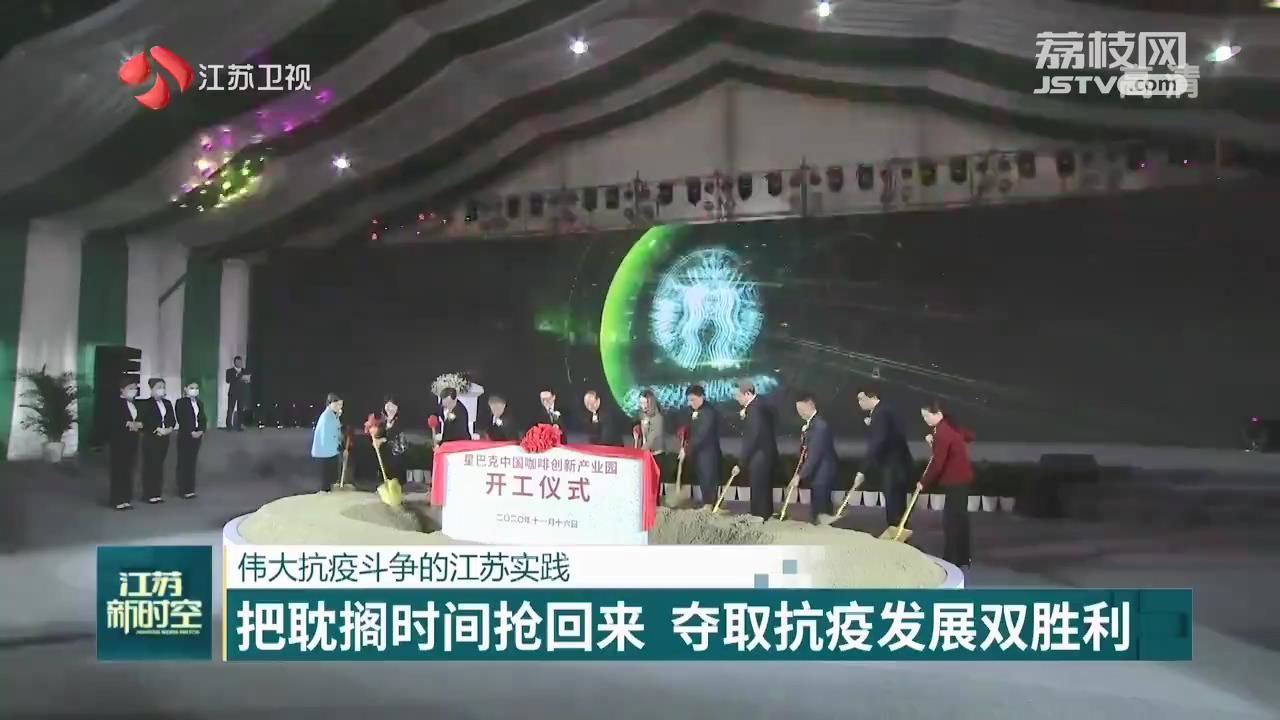 At the groundbreaking ceremony, Starbucks announced that it would continue to increase the total investment in the project to nearly 1.1 billion yuan. This is also Starbucks' largest productive strategic investment outside the United States.
Zhu Lei, Vice President of Starbucks China Social Influence and Government Affairs:"In the process of the biddingauctioning and listing of land,the obtaining of various licenses we have benefited from China's good business environment,as well as Kunshan's emphasis on the coffee industry together with its infrastructure,and strategic forward-looking orientation which has provided a very solid foundation,for the rapid implementation of the entire project."
In March this year, the Starbucks Coffee Innovation Industrial Park project was signed to settle in Kunshan Development Zone. This is the first industrial project invested by a Fortune 500 company in China this year.
In the first three quarters of this year, Jiangsu's GDP increased by 2.5% year-on-year, 1.8 percentage points higher than the national growth rate. The province employed 965,000 people, ranking first in the country. It registered 22 billion U.S. dollars of direct foreign investment during the three-quarter period and added 48 domestic listed companies, 25 companies listed on the Star Market and 16 companies listed on the New OTC Market.

(source:ourjiangsu.com)