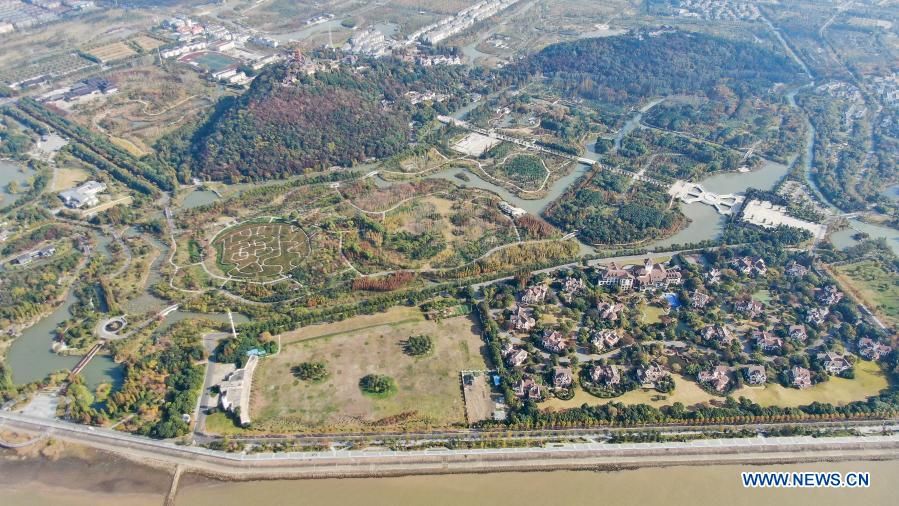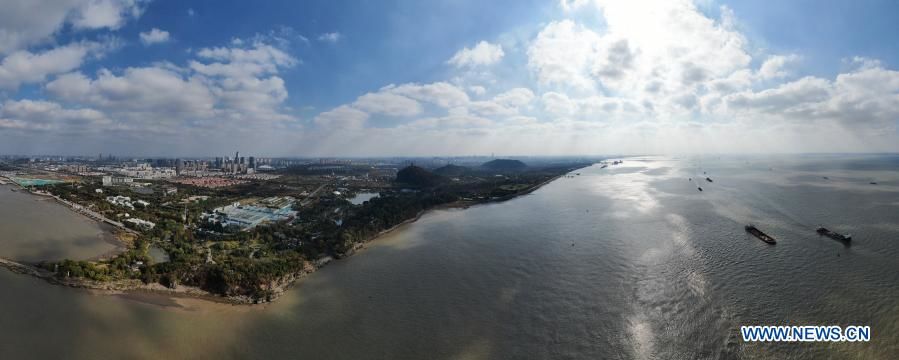 Aerial photo taken on Nov. 13, 2020 shows the scenery along the Yangtze River in Nantong City, east China's Jiangsu Province.
  In recent years, Nantong City has acted to enhance the eco-environmental protection and restoration along the shoreline of Yangtze River.
  The city has so far removed 203 riverside polluting enterprises and quitted river port cargo services, restoring 12 km shoreline and increasing six square km forest area.
  A symbiotic riverside ecosystem has initially formed after years of efforts, which is effectively strengthening the conservation of water and soil along shoreline of the Yangtze River.